The department of Economics at the University of Houston is made up of an innovative group of scholars who are dedicated to producing top-flight research while training our students in the latest techniques in economic analysis.  Learn more
---
News
The Economics Department is pleased to announce the appointment of Dr. Kei-Mu Yi as the M. D. Anderson Chair in Economics as of January 2016. More…
The University of Houston (UH) Masters of Arts (M.A.) in Applied Economics ranked 6th among other applied economics master's degree programs by The Financial Engineer's 2015 Master of Economics Rankings and 34th overall for master's degrees in economics in the nation. More...
Faculty Spotlight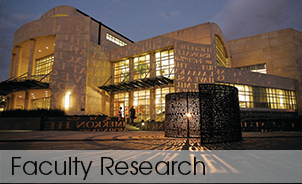 Check out recent research papers written by our faculty.
Ph.D. Candidates on Job Market 2015-2016
2015-2016 Ph.D. Job Candidates
Information about University of Houston Ph.D. job candidates from the Department of Economics