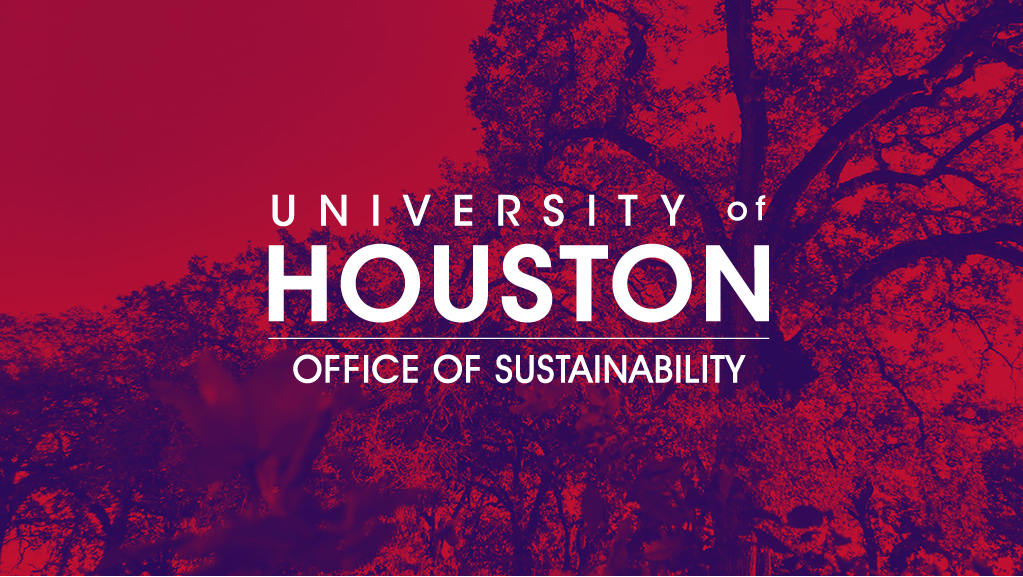 Spring is a time of renewal. It is the season of blooming flowers and budding trees. Want to take Nature's lead? Here are all the ways this Spring you can make the campus and yourself more sustainable.
Start off the new decade by joining others in trading your single-use plastics for reusable containers. The #UHBYOBottle social media campaign, which runs from Monday, January 13 to Friday, January 24, gives students, faculty and staff the opportunity to win exclusive prizes for their eco-friendly behavior. To enter for a chance to win, simply take a picture of yourself using your favorite reusable container, post it to Instagram or Twitter with #BYOBottle, and tag @UHSustain. For more ways to cut single use waste, visit the Office of Sustainability's Living Tips page!
Between Saturday, February 1 and Tuesday, March 31, the University of Houston will participate in RecycleMania. The goals of this friendly competition are to encourage campus communities to reduce, reuse and recycle and to generate attention and support for recycling overall. As part of the competition, the Office of Sustainability will be hosing weekly games and events. For a full list of everything planned, visit the official UH RecycleMania Page.
If you did not get a chance to plant trees with the Office this past Arbor Day, worry not. On Friday, February 14, the Office of Sustainability along with UH Facilities will be hosting a Valentine's Day Tree Planting. Volunteers will help plant several hundred trees at various locations on campus to replace canopy lost to various recent storms. To register for the event, click here.
On Tuesday, April 14, celebrate Earth Day 2020 with the Office coming out to our 7th Annual Sustainability Fest. This event is hosted annually to showcase cutting edge sustainability initiatives happening at the University and in the greater Houston area. For 2020, Sustainability Fest will include companies and organization from Houston, as well as academic and administrative departments from the University. For more information including sponsorship, volunteer, and exhibition opportunities, visit the Sustainability Fest webpage. 
Lastly, if your department is making strides in Sustainability, consider highlighting them during Earth Week 2020! The Office of Sustainability commits this week each year to partnering with campus departments and organizations to showcase their efforts to the larger community. A team from your office can volunteer in Shasta's Pocket Prairie. Or you can commit to submitting an Office Green Checklist that week for extra inspiration. Even seven days of social media posts is a great way to take part! Send your accomplishments, research, or volunteer interest to sustainability@uh.edu before March 31st to get involved!
For more details on all things Spring Sustainability, visit the Office's Outreach and Events page or subscribe to the Sustainable Coog.