The Office of Sustainability recently held its first-ever Green Office Awards.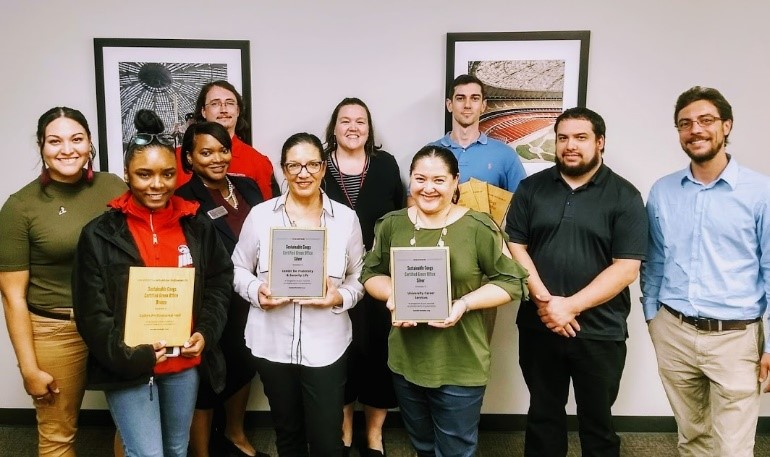 The inaugural event served to officially certify and honor university offices involved with the Green Office Program, which is sponsored by the Office of Sustainability.
The first-ever cohort to obtain Green Office certification included the Center for Fraternity & Sorority Life (Silver), University Career Services (Silver), multiple offices from Campus Recreation (Bronze), and Cullen Performance Hall (Bronze).
The Green Office Program, which is sponsored by the Office of Sustainability, encourages offices to help reduce the environmental footprint of the university. By following the framework and set of resources provided by the Sustainability office, faculty and staff can learn how to implement sustainability initiatives within their own offices.
The Green Office Program contains seven categories for offices to measure how environmentally-friendly their current practices are. The Office of Sustainability ranks offices according to practices in waste, purchasing, energy, water, indoor air quality and human health, transportation, and involvement. By following this framework, offices can earn points towards a Green Office Platinum, Gold, Silver, or Bronze certification.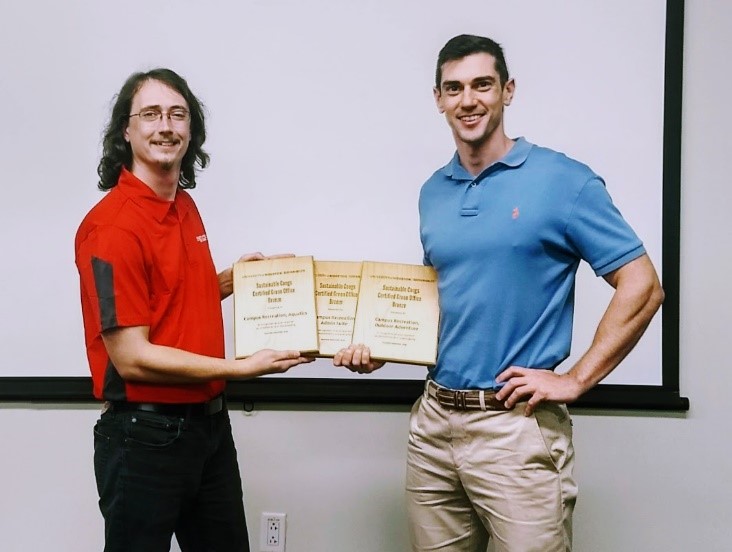 Andrew Jones, the Assistant Director of Fitness Programs in Campus Recreation, talked about how he started a sustainability work team and how they now aim to achieve Silver by next semester. Andrew said, "I'm hoping we can have more conscious thought given to being sustainable rather than operating on a system of convenience, because they don't always align."

To get involved in the Green Office Program, visit the Sustainability Department Guide page.

For more information on Office of Sustainability events and activities, be sure to like the office on Facebook, Twitter, and Instagram or visit the official office calendar.