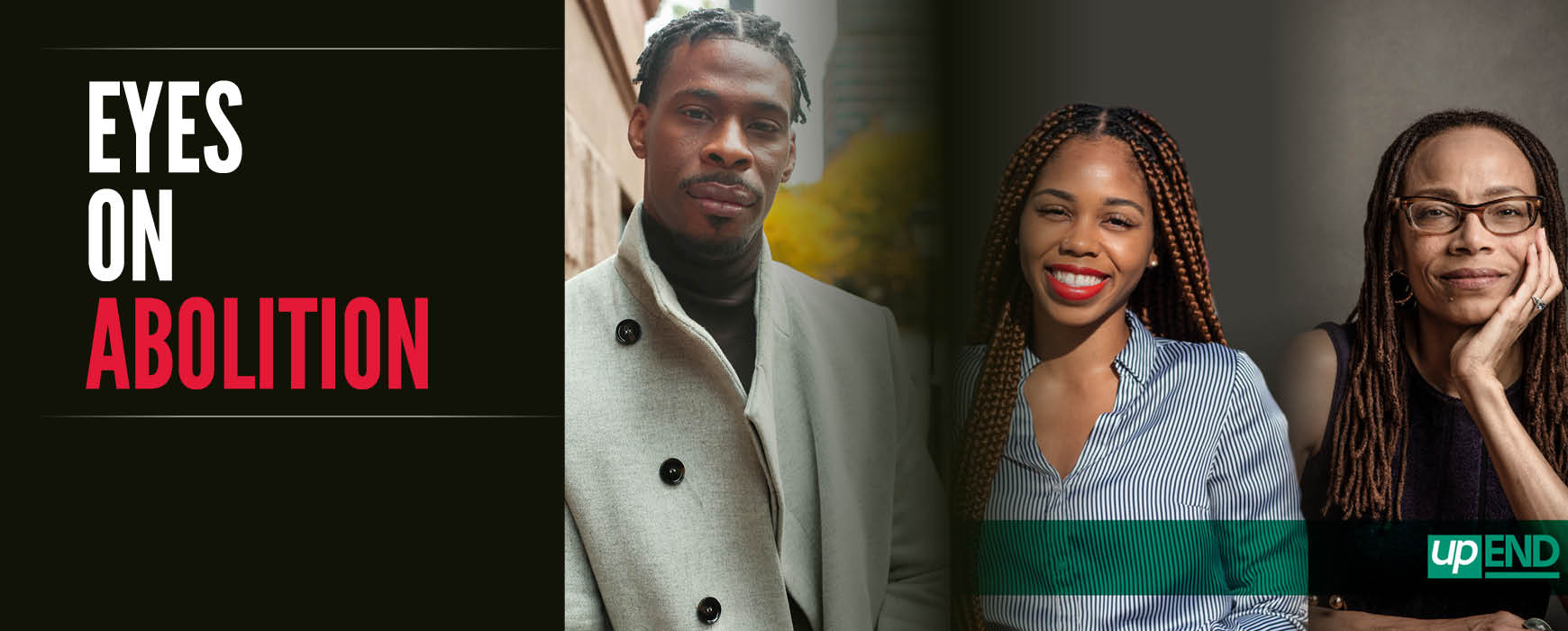 About the Series
This year the GCSW continues exploring abolition as a critical framework to help us realize our vision of achieving social, racial, economic, and political justice. Journey with us as we learn more about the imaginative work of abolition essential to dismantling systems in pursuit of true freedom and liberation for all.

We invite you to join these conversations about abolition as a framework, a vision, and a practice. These featured events provide deeper insight and understanding into a subject many had not heard of and/or knew very little about, until abolition became a key part of the public discourse during 2020, a pivotal year for us all. 

While engaging in these conversations, we invite our community to consider the question posed by renowned activist and scholar Ruth Wilson Gilmore who describes abolition as "a way of seeing."  Of abolition she says, it makes you ask, when you look, "what are you seeing and what would you rather see?" 

What would YOU rather see?
Marlon Peterson
Since his decade of incarceration, Marlon has written, created programming, lectured, organized, and advocated alongside the formerly incarcerated, victims of gun violence, womxn, immigrants, and young people. He is the author of  Bird Uncaged: An Abolitionist's Freedom Song a 21st century abolitionist memoir, and a powerful debut that demands a shift from punishment to healing, an end to mass incarceration, and a new vision of justice.
Marlon Peterson was the keynote speaker for the GCSW's annual Speaking of Social Justice, Maconda Brown O'Connor Distinguished Lecture which brings the author of the book selected for the annual Dean's Summer Social Justice Reading Series to the University of Houston. Our goal is to host a forum for the community to engage in conversation and explore action-oriented strategies to affect social change in hopes of inspiring informed community activism as a powerful tool to achieve social, racial, economic, and political justice.
Derecka Purnell's highly anticipated debut book, Becoming Abolitionists: Police, Protests, and the Pursuit of Freedom, was released October 5, 2021. A human rights lawyer, writer, and organizer, Derecka works to end police and prison violence. She provides legal assistance, research, and training to community-based organizations through an abolitionist framework, and is the co-creator of the COVID-19 Policing Project at the Community Resource Hub for Safety & Accountability.
How We endUP: A Future Without Family Policing, the second annual convening of the upEND Movement hosted a first ever conversation with Derecka Purnell and Dorothy Roberts, acclaimed scholar, speaker, social justice activist, and author of the seminal Shattered Bonds: The Color of Child Welfare.