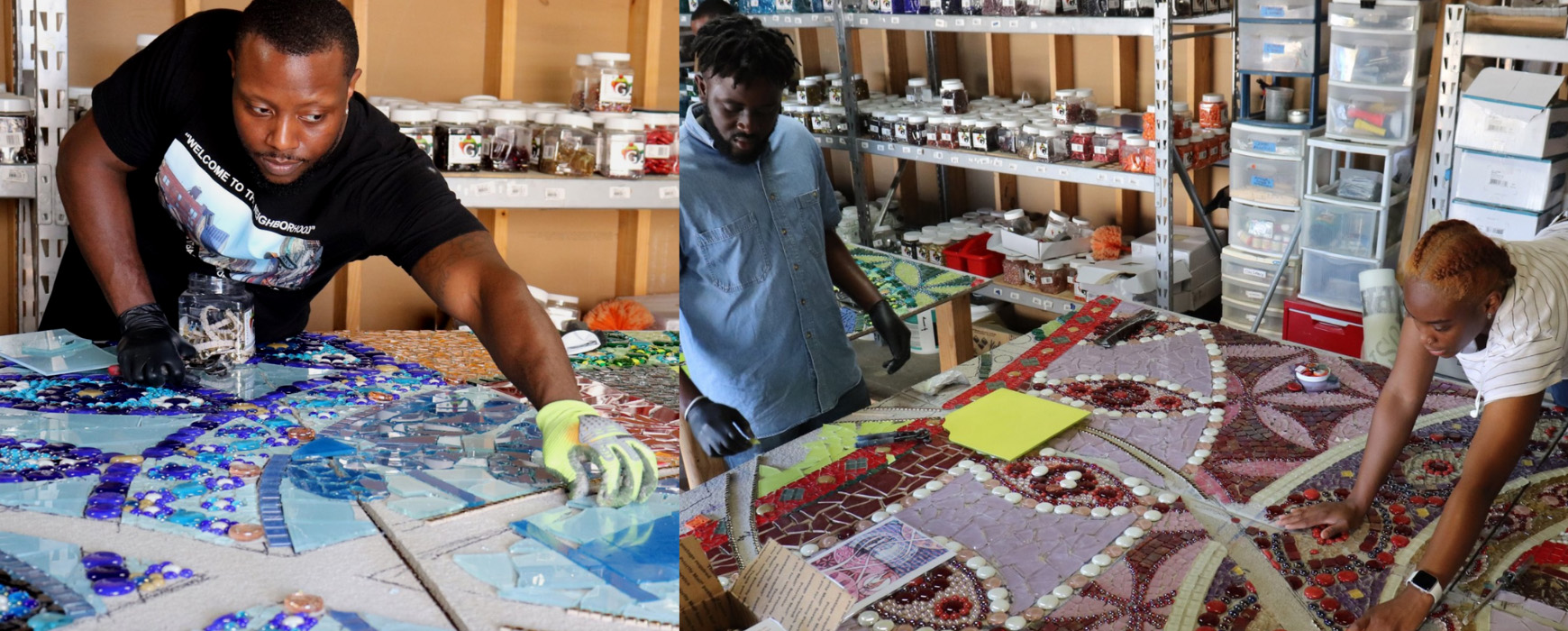 WATCH as Reginal Adams and his team of artists install the reimagined mural at the GCSW in Spring 2021.
In this video, Adams describes his collaboration with the GCSW as "a union between social work and public art that is really anchored in the people."
And Dean Alan Dettlaff shares the vision for the collaboration and the mural's reimagining.

"At the GCSW, art and our mural have been an important part of our history. They've provided a door for fostering conversations as we welcome in our students and our community to our building. We continue our tradition of providing a compelling and stunning backdrop to share the story of our social work values and our unique professional mandate to fight for social justice.
We're excited to share this new version of our mural as it documents not only our evolution as a college, but also our determined vision to achieve social, racial, economic, and political justice. Every aspect of this work demonstrates our commitment to standing up, speaking out, and taking action on behalf of marginalized communities with the distinct goal of liberation for all."