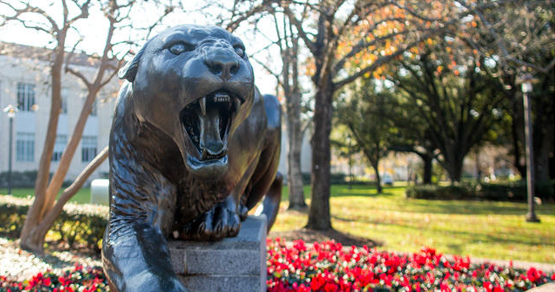 The University of Houston HUB Operations Department is here to support and provide you with as many resources as possible in helping to grow your business
State of Texas Comptroller's Office
State of Texas Comptroller's Office helps companies by providing education and outreach to minority and woman-owned businesses regarding the Statewide HUB Program and its initiatives. The office of the comptroller also does the following:
Administer the certification and compliance functions for the Statewide HUB Program
Assist state agencies and institutions of higher education with training, planning, and implementing HUB education and outreach efforts
Develop and administer HUB rules and statute to ensure full and equal access to state procurement opportunities for minority and woman-owned businesses, and
Compile and report, to the Legislature, the State's HUB expenditures and contract awards semi-annually.
Cooperative and Group purchasing organizations 
Cooperative and Group purchasing organizations allow the University of Houston to purchase from established contracts without additional formal bidding. The University of Houston would utilize the pre-approved cooperative or state contracts listed below. Click Here to see complete program description.  
Small Business Assistance Centers
Small Business Assistance Centers provide a vast array of technical assistance to small businesses and aspiring entrepreneurs. By supporting business growth, sustainability and enhancing the creation of new businesses entities, theses centers foster local and regional economic development through job creation and retention.
Minority, Women and Veteran and Trade Organizations
Welcome to the New World of Virtual Presentations
Vendors not familiar with the use of a technology platform, e.g., how to share one's screen may find Zoom or other virtual platforms intimidating. Since the UH HUB Operations Department uses Zoom for our virtual events, we created a  Zoom Tip Sheet to help enhance your zoom experience.  
Virtual Presentation Tips: How a vendor presents their company virtually is just as important as if you were presenting in-person to a customer at an exhibit booth. A few suggestions to help improve the customer experience is (1) Practice, Practice, Practice your pitch: You can log into Zoom beforehand to see how you look and practice your elevator speech before a scheduled Zoom meeting. (2) Answer the customers' questions. Exhibitors at a minimum should consider being prepared to address the following:
What makes your business stand-out from your competitors?
What three things would a reference say about your business?
Why should they do business with your company?
(3) Consider developing a brief power-point presentation to showcase your business and responses to the aforementioned questions.
(4) Have product examples readily available to display