TC Energy Summer Scholars Academy

The TC Energy Summer Scholars Academy offers an intensive 9-week program that is designed for students who have an outstanding high school academic record and are interested in majors in the College of Natural Sciences and Mathematics (NSM) or the Cullen College of Engineering. Summer scholars can earn credit for Calculus 1 (MATH 2413), receive a preview of Fundamentals of Chemistry, and College Success (CORE 1100) content. Upon successful completion of the program, students will be evaluated for admittance into their first-choice major in NSM or Engineering if they didn't meet automatic admission requirements.
The program is supported through a gift from the TC Energy Foundation.
Dates & Times
June 10–August 9, 2024 (tentative dates)
Monday–Friday
9 am–3 pm (4 pm on Wednesdays)
Student Eligibility
Be a graduating high school senior and plan to attend UH in the fall
Select a major in the College of Natural Sciences and Mathematics or the Cullen College of Engineering as a first-choice major
Received credit or currently taking pre-calculus in high school
Cost
Free to participate.
What to Expect
A rigorous, fast-paced environment that is structured to give participants support to successfully complete Calculus 1 (MATH 2431) and transition into college
Daily homework
Learn and strengthen critical thinking and master self-management
Network with faculty, staff and administrators
Connect with other first-year STEM students at UH
Earn up to $2,000 in scholarships
The Frequently Asked Questions page offers answers to common questions about the program.
How to Apply
Attend a Summer Scholars Information Session.
Complete the online TC Energy Summer Scholars Academy application. You can view a 2023 PDF version of the application. Only online submissions will be considered. The application will open on February 1.
To receive reminders and updates about the upcoming program, please complete the 2024 Interest Form.
Information Sessions
Information sessions are an opportunity for students and their parents/guardians to get additional information about the program and ask questions. Applicants must attend a session for their application to be reviewed. Information session dates will be available on February 1.
Questions?
Please contact Ashley Askew at aaskew@uh.edu or 713-743-7063 with any questions.
---
Additional Sponsors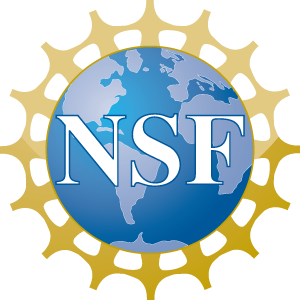 Project Title: Houston-Louis Stokes Alliance for Minority Participation: Senior Alliance. NSF Award number: 1911310.

Scholarships supported by ConocoPhillips.

The program's chemistry curriculum is sponsored by Halliburton.
Scholarships supported by Phillips 66.