When: Friday, 3/10/23, 6:00PM—10:00PM 
Where: POST (RSVP'd event) 

What is the Meet and Greet?: This event is for all Undergraduate Math Majors, including Mathematical Biology, Math Graduate students, Departmental Faculty and Staff. The purpose of this social is to create a pleasant and comfortable environment among faculty and students. This year the Meet and Greet was held off-campus and students had to RSVP to the event.
Corporate repesentatives asked that the event take place off-campus so that students would feel more engaged with them, bolstering their soft skills. Representatives expressed that communication is vital in the workplace and during the interview process. Students were able to socialize with company representatives during dinner, and then afterwards participated in a break-out/review session. After the networking portion, students were able to socialize by playing board games on the roof-top deck. It was a great success and many professional relationships were formed. Thank you to all who attended!
---
Corebridge Financial:
Brandon Wright (Deputy Chief Finance Actuary - Life US): Actuary with 15+ years of experience in the life insurance and annuities industry. In depth knowledge of issues related to life insurance product illustrations and quotes. Specialties: Financial Services software development/testing; Computer Programming (APL)
CenterPoint Energy:
Kayla Bicol (Applied Mathematician / Lead Data Scientist) - UH Math Alumna: Enthusiastic data scientist with a meticulous and systematic approach to problem-solving. I've built a technical skill set acquired from 10+ years of experience in academic research and 3+ years in data analytics. I have a demonstrated history of working in multiple industries: academia, government, food & beverage distribution, and now utilities. I am skilled in Cloud Computing, Data Analytics, and Community Building. I value purpose-driven work, collaborative work environments, and a growth mindset culture. I am committed to diversity, equity, and inclusion at all levels of an organization with an emphasis on creating supportive communities.

At the end of the day, my intention is to be able to help others do their work effectively using data insights as a guide.
Aruba-Hewlett Packard Enterprise Company:
Jordan Chapel (Manager of Data Science, Business Intelligence & Data Analytics) - UH Math Alumnus: Experienced mathematician with a demonstrated history of working in the insurance and technology industry. Interest include but limited to cloud computing, data engineering, data lake architecture, mathematical analysis, test automation and data analytics.
Kelsey-Seybold Clinic:
Osama Syed (Healthcare Data Analyst) - UH Math Alumnus
Bashar Ibraheem  (Healthcare Information & Data Analyst II) - UH Computer Science Alumnus
---
Schedule: Friday, March 10th
(6:00 PM)

: 

Dinner

 

(you may purchase your own meal or eat what we've provided).
(7:00—9:00 PM)

: 

Break-out Networking Sessions.

 During this time each company will be in a specific area/table in the room.

 Students will be able to approach and ask questions, and distribute resumes. Each company can advertise their programs and/or provide any information they wish.  It is very 

informal

.
(8:00—9:45 PM): Taboo Board game
The location closes at 10PM. Students can mingle with each other, explore the architecture of POST or leave after the Break-out Networking Sessions .  
We plan to be on the

 First floor near the wooden staircase.

 

Eating Venue

 Market Place

: 1st floor (Click here for information about restaurants!)
Entrances to onsite parking lot are located on 

Bagby St.

 and 

Franklin St.
---
Meet and Greet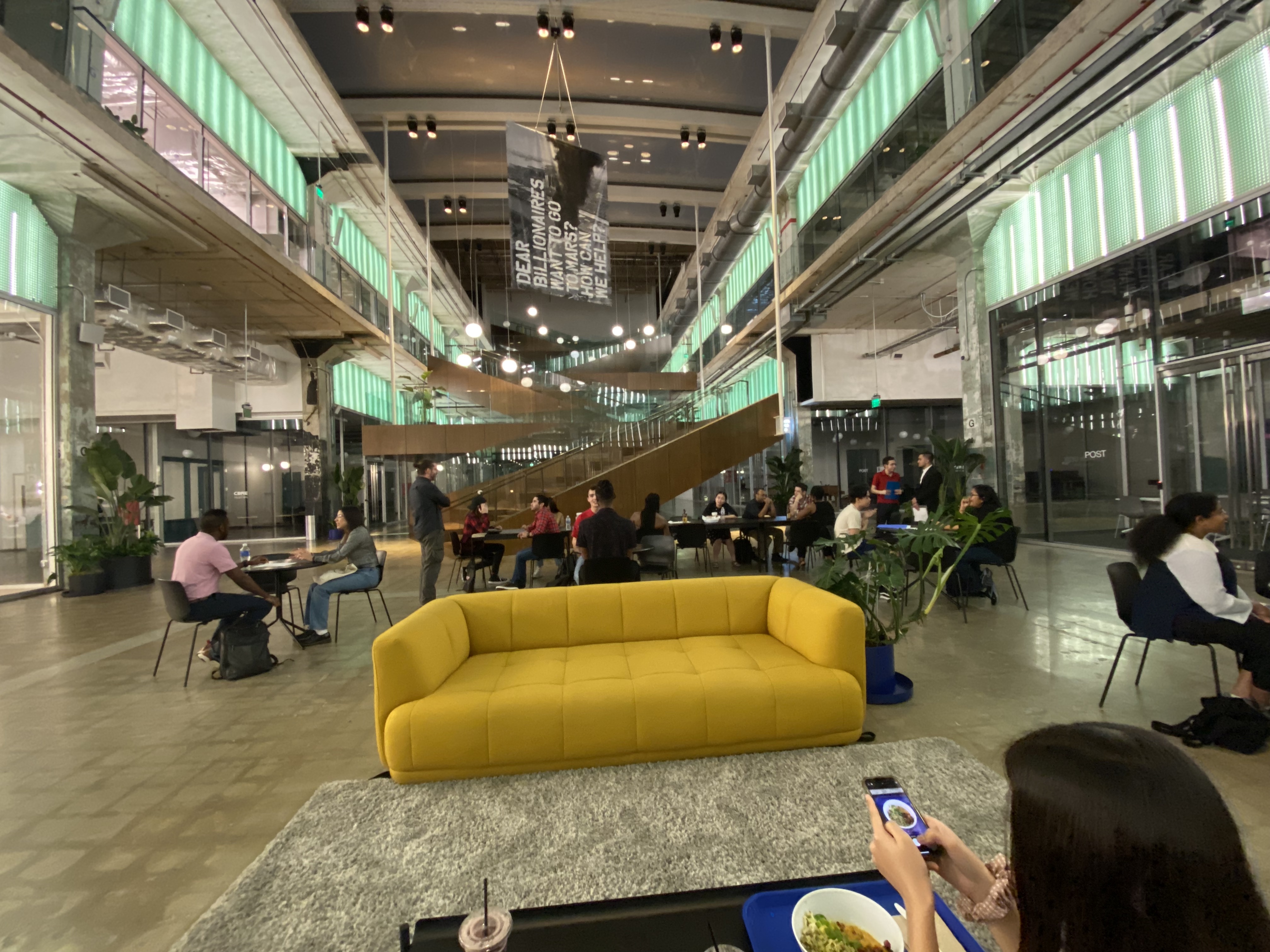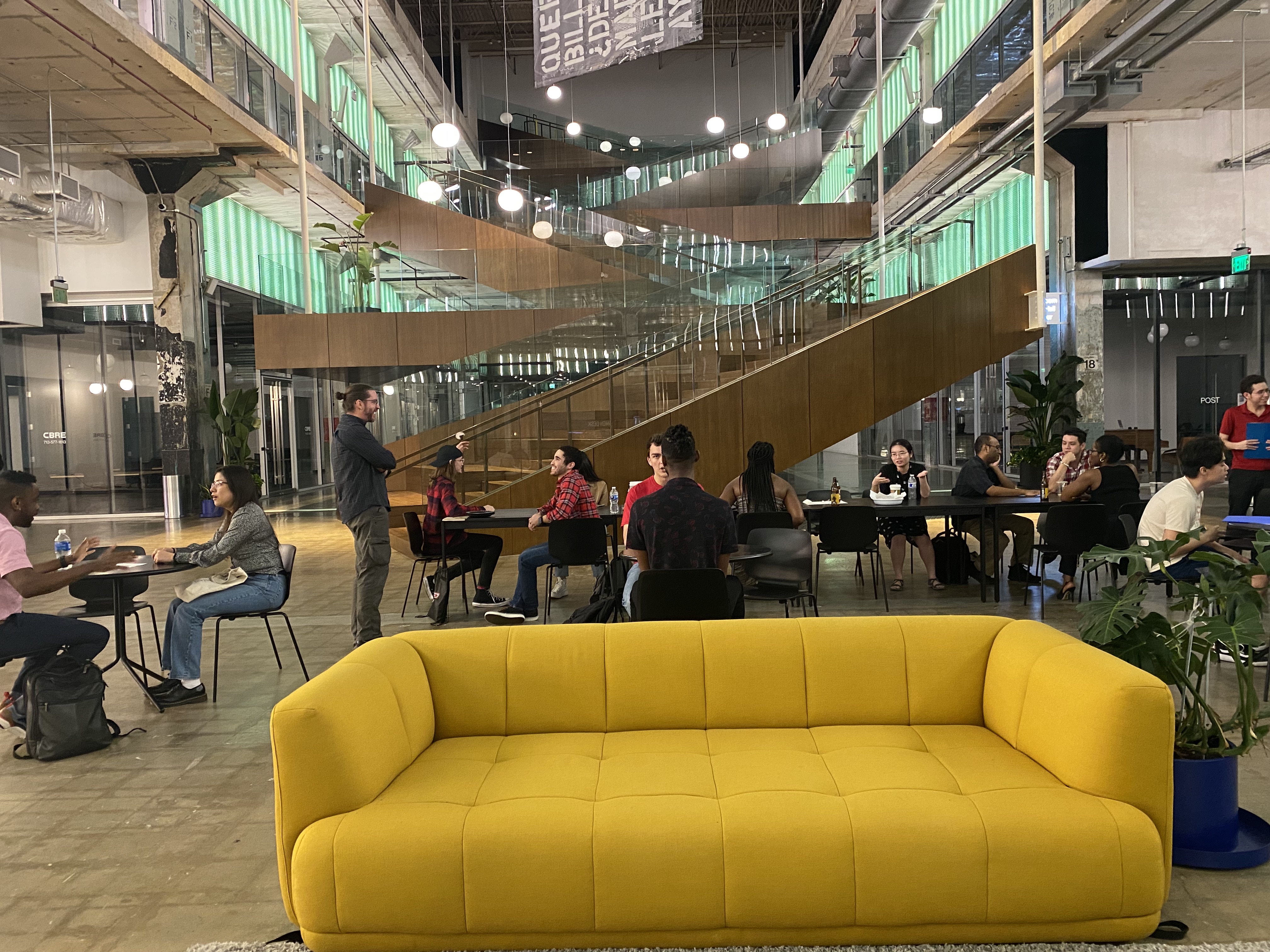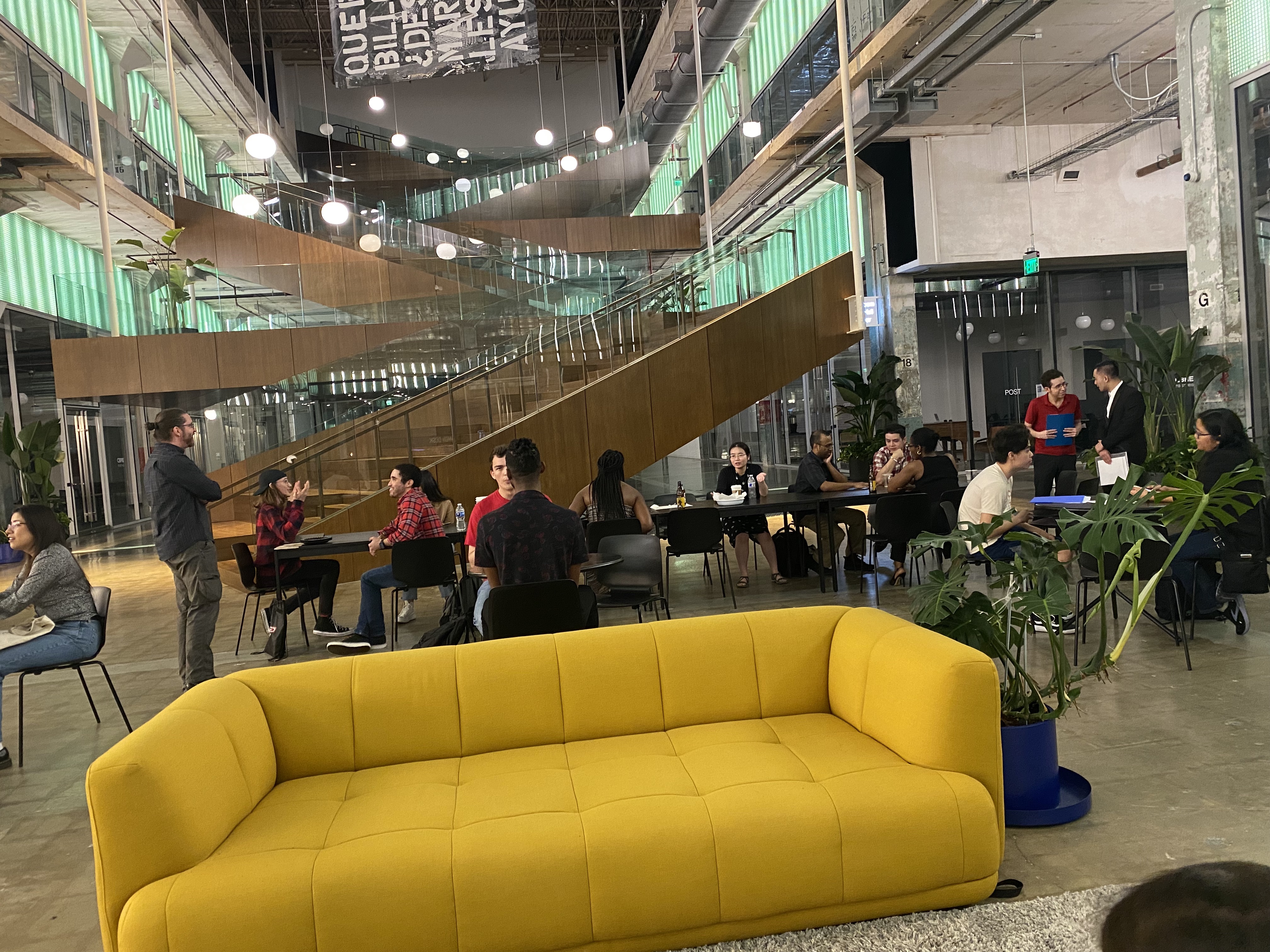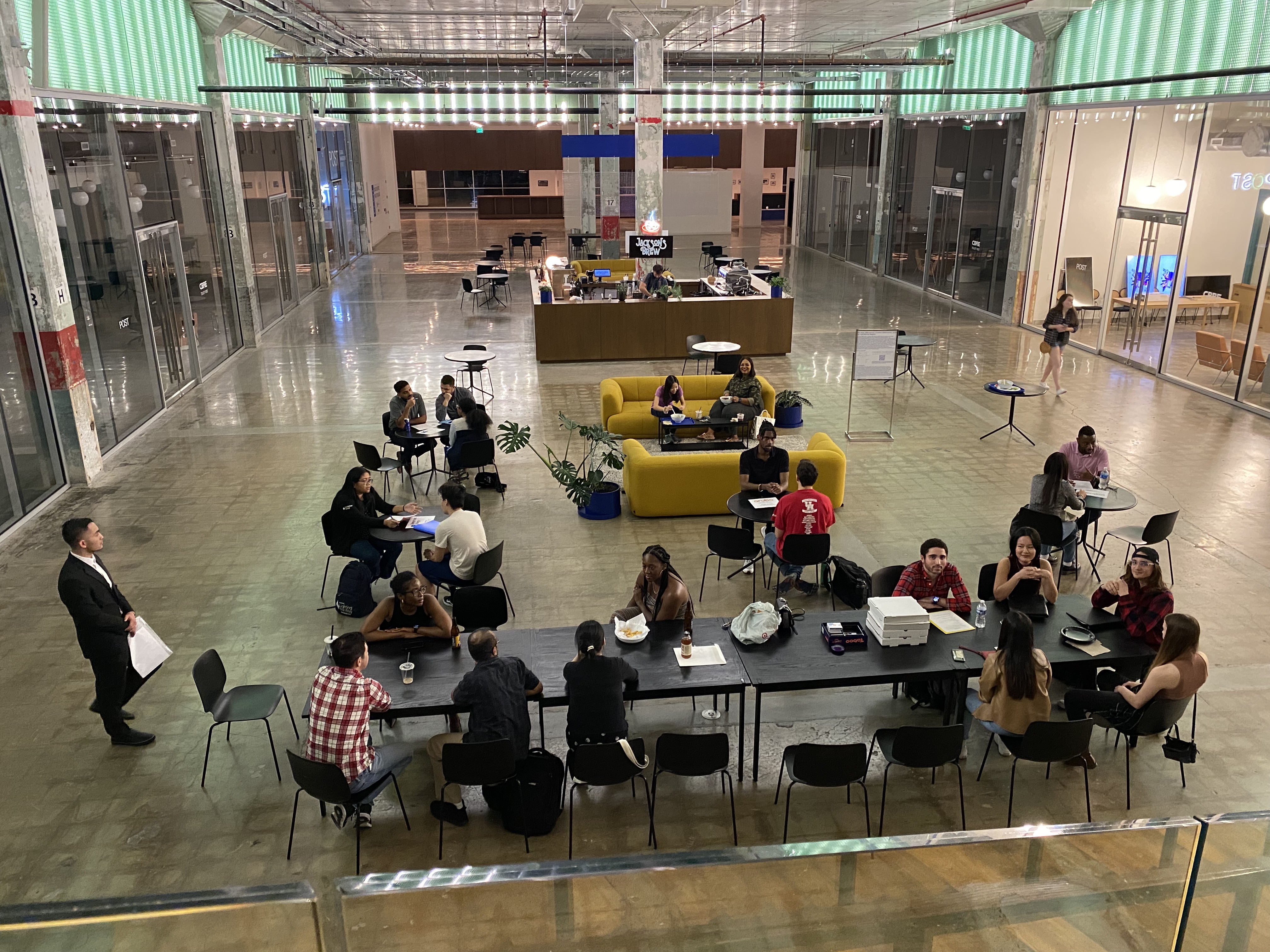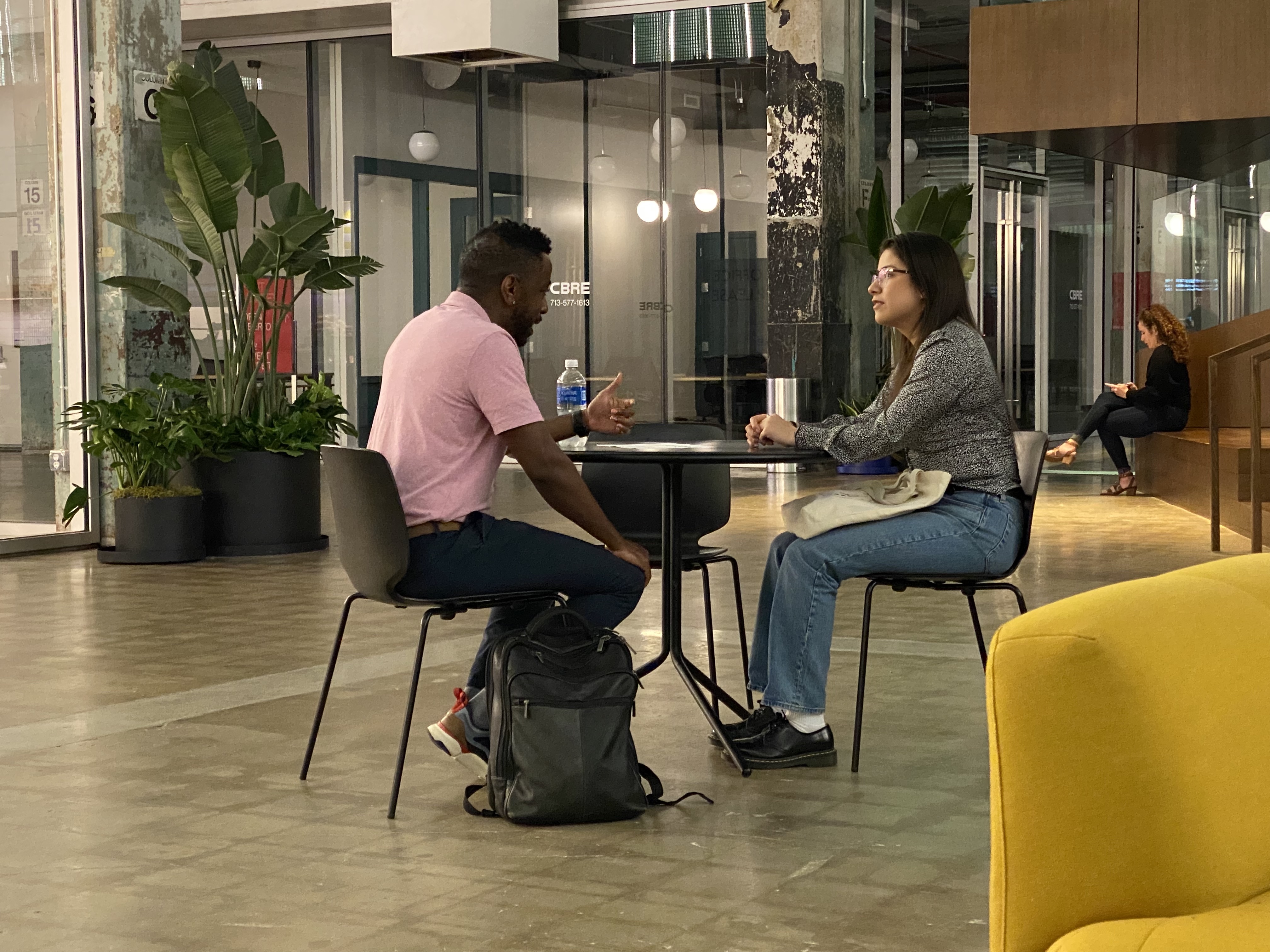 Corebridge Financial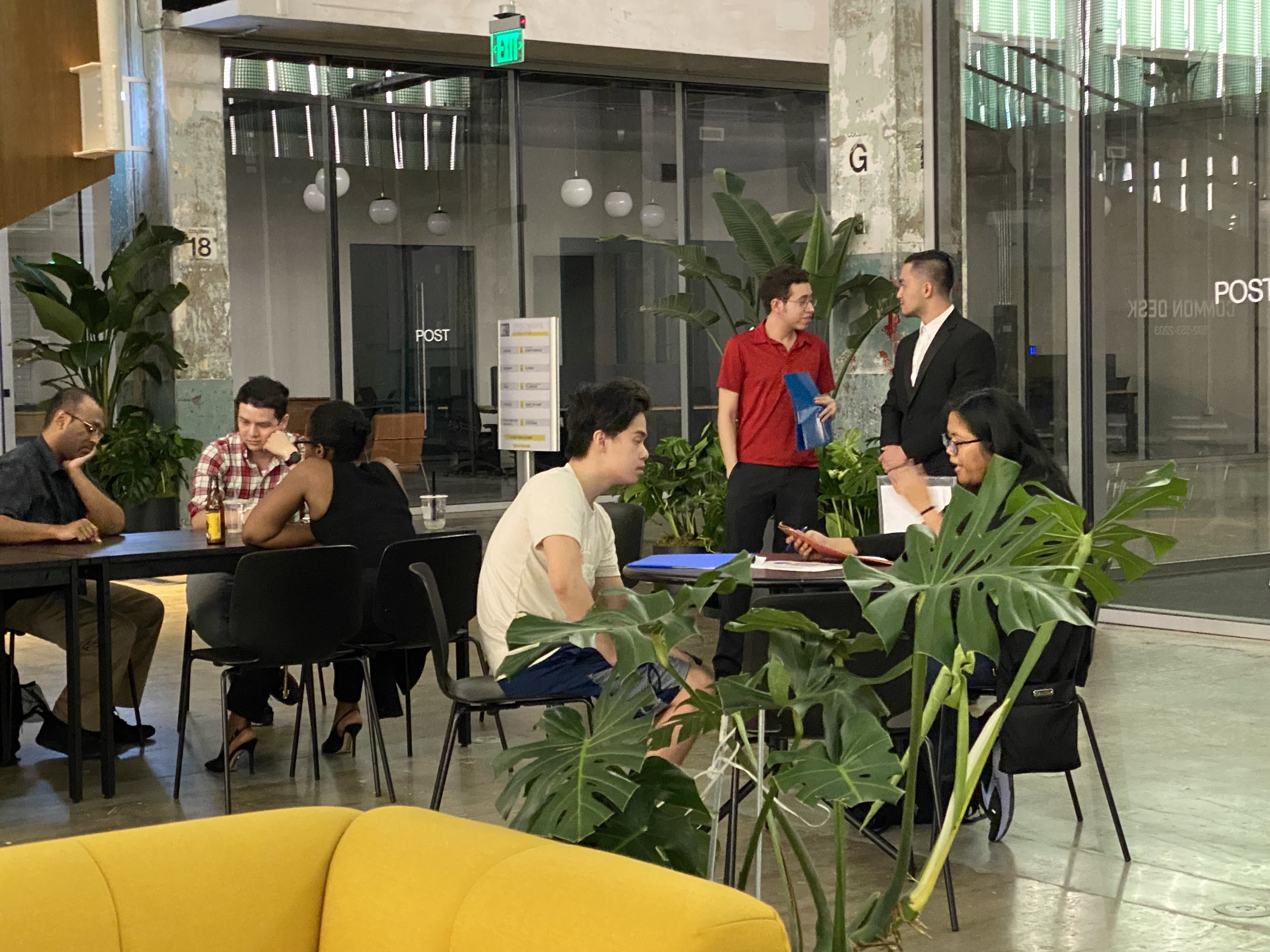 CenterPoint Energy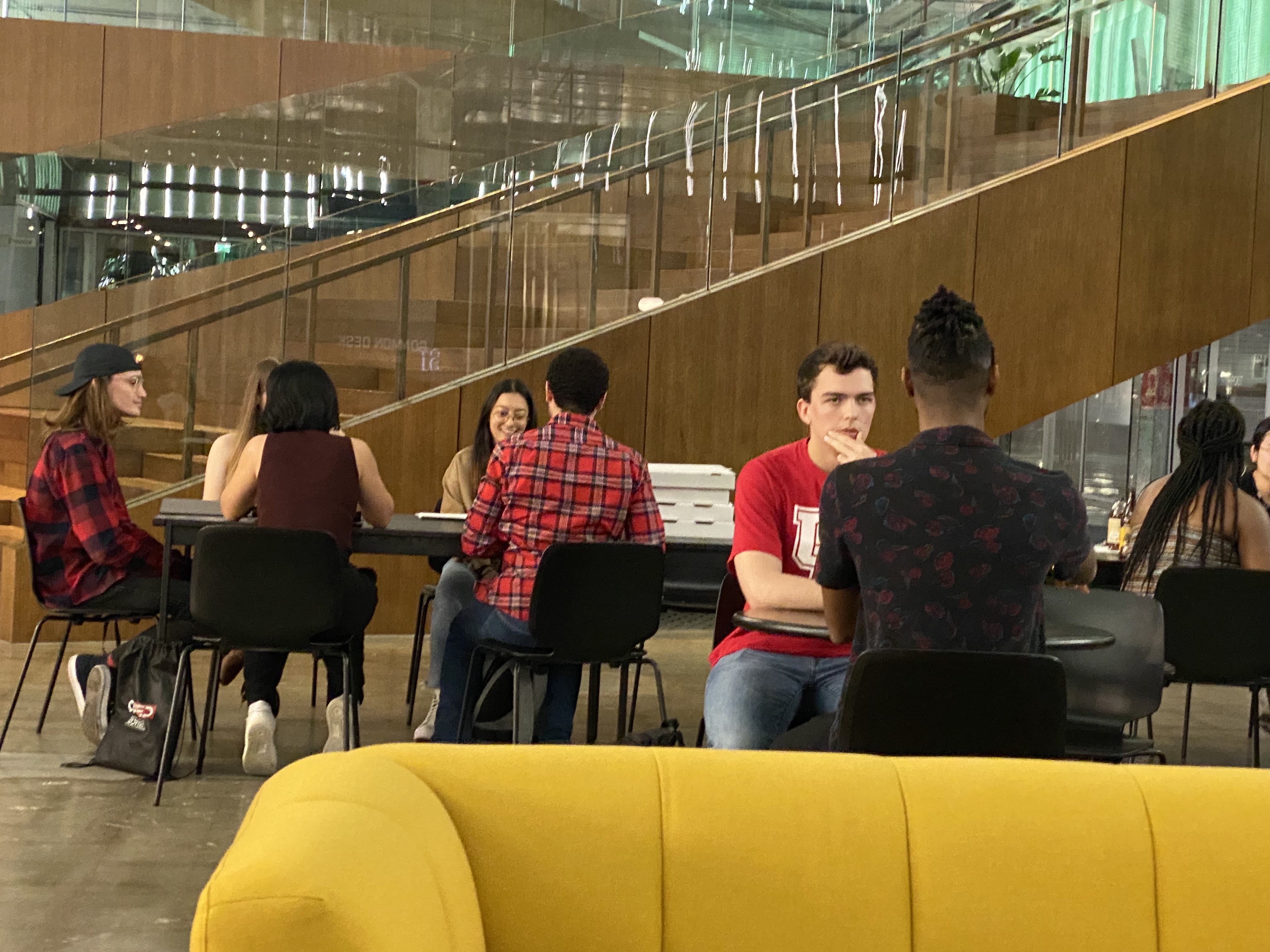 Aruba - Hewlett Packard Enterprise Company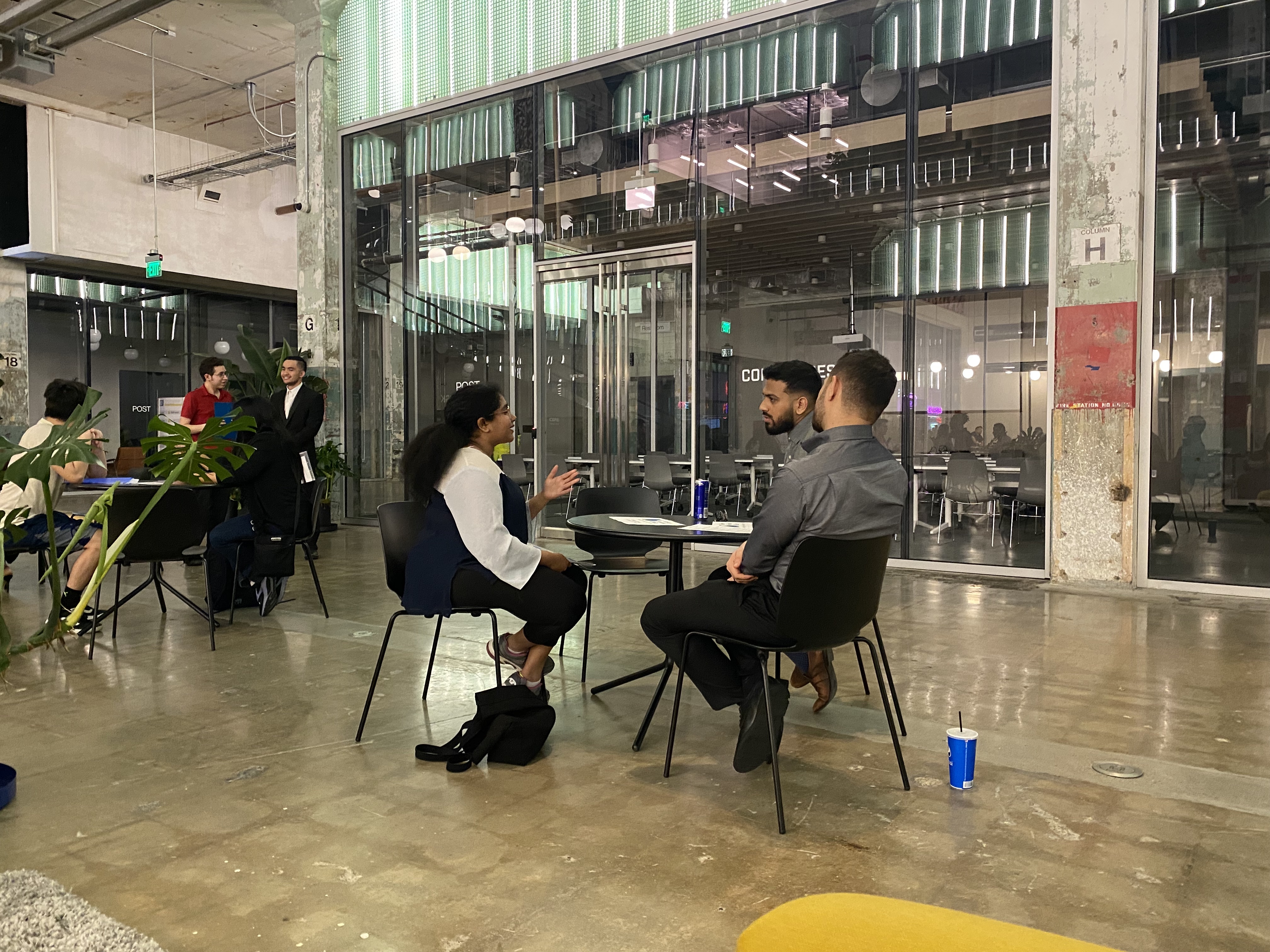 Kelsey-Seybold Clinic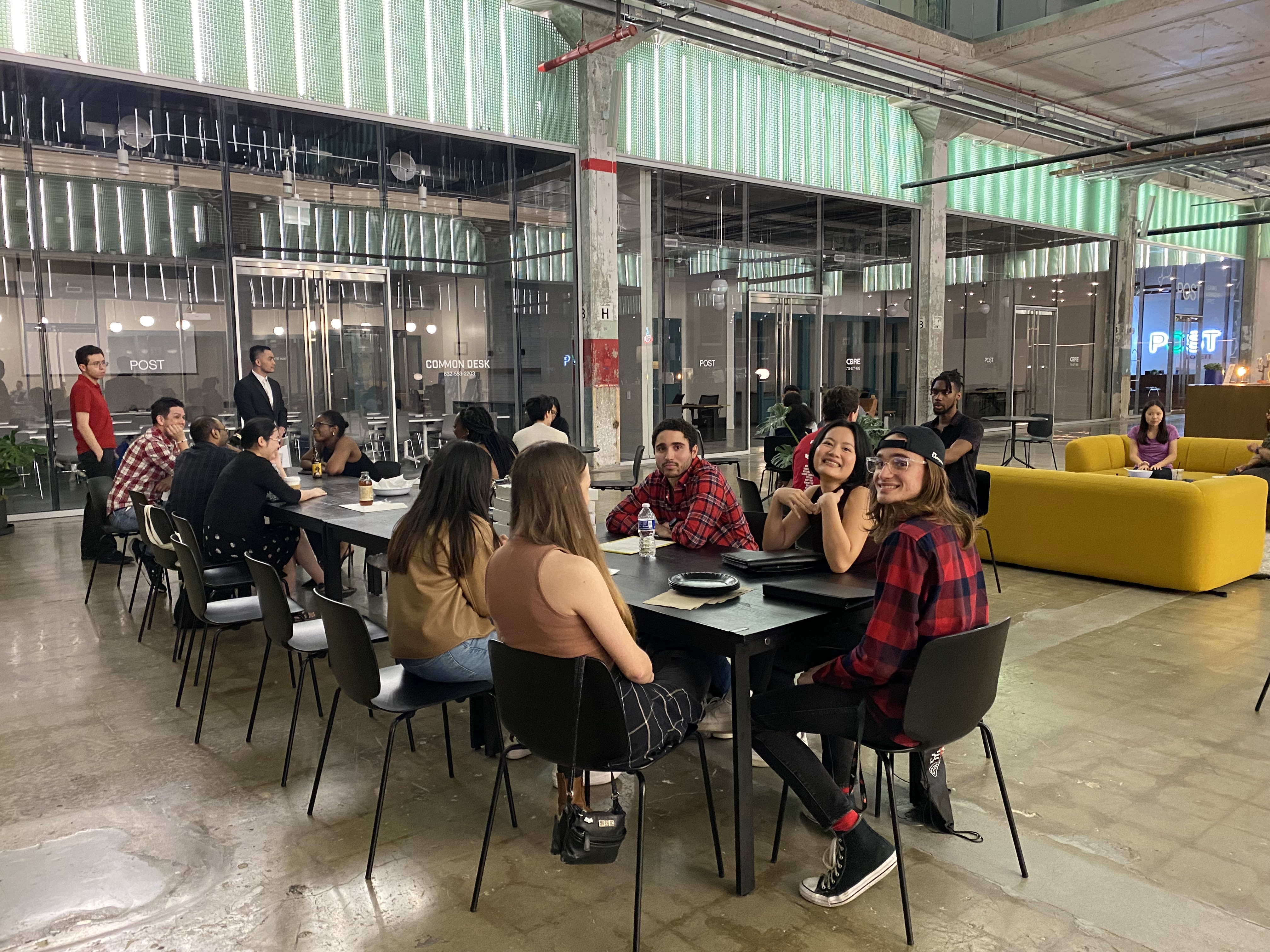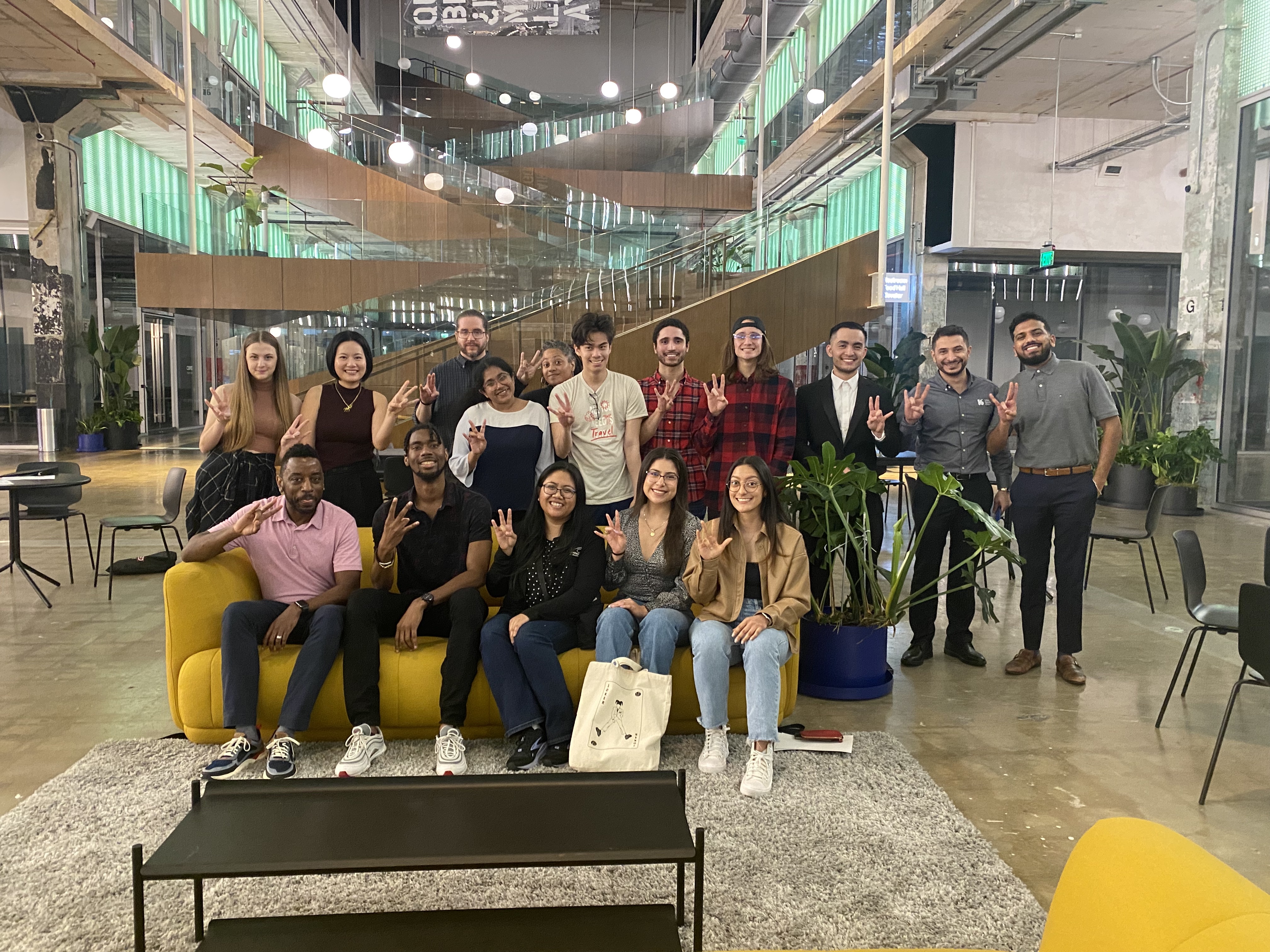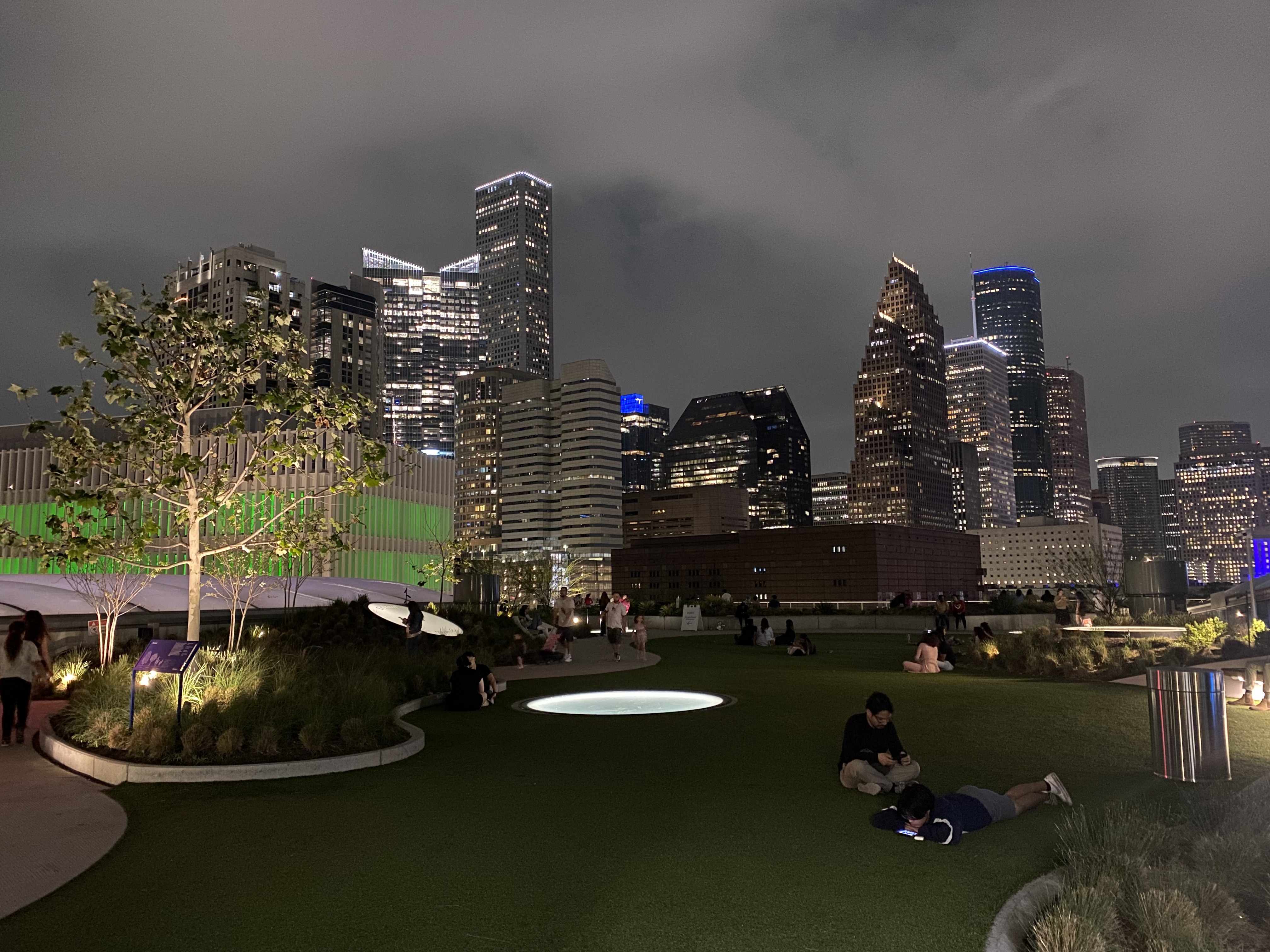 ---
Meet & Greet Video
---