UH's Oldest Graduate: Edward M. Stout Jr., Ph.D. Mathematics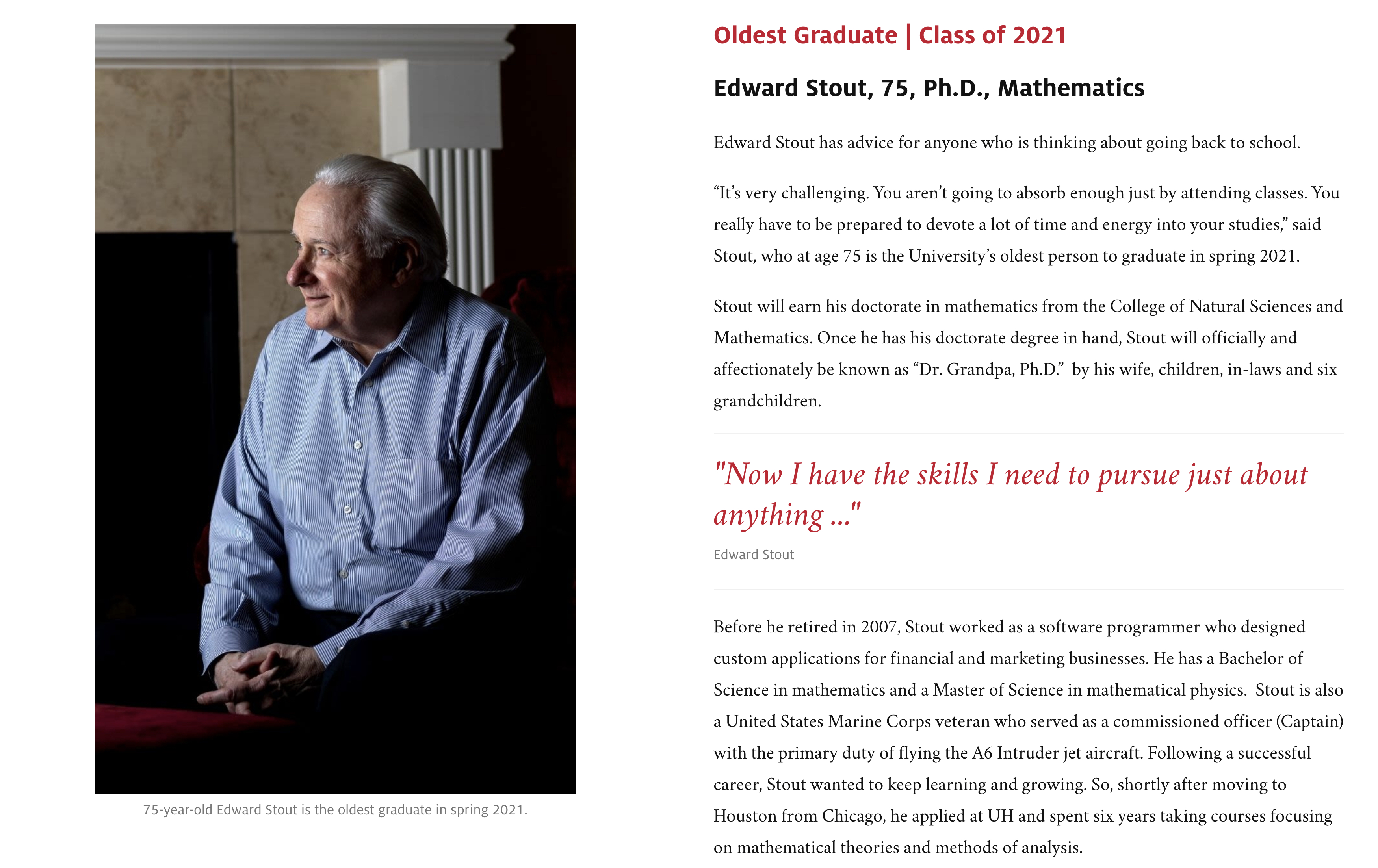 Edward M. Stout Jr., a recent Ph.D. graduate of Professor William Ott, has the distinction of being the oldest University of Houston graduate for the Spring 2021 semester. He was honored at the NSM graduation ceremony and is featured in these two articles:



What a wonderful achievement by Dr. Stout and an honor for the Department of Mathematics!