Three-Year Tenure Includes Service as President-Elect, President and Past-President
Don Van Nieuwenhuise, director of the Professional Geoscience Programs and instructional professor of geology, was selected as president-elect by the membership of the Gulf Coast Section of SEPM, known as GCSSEPM.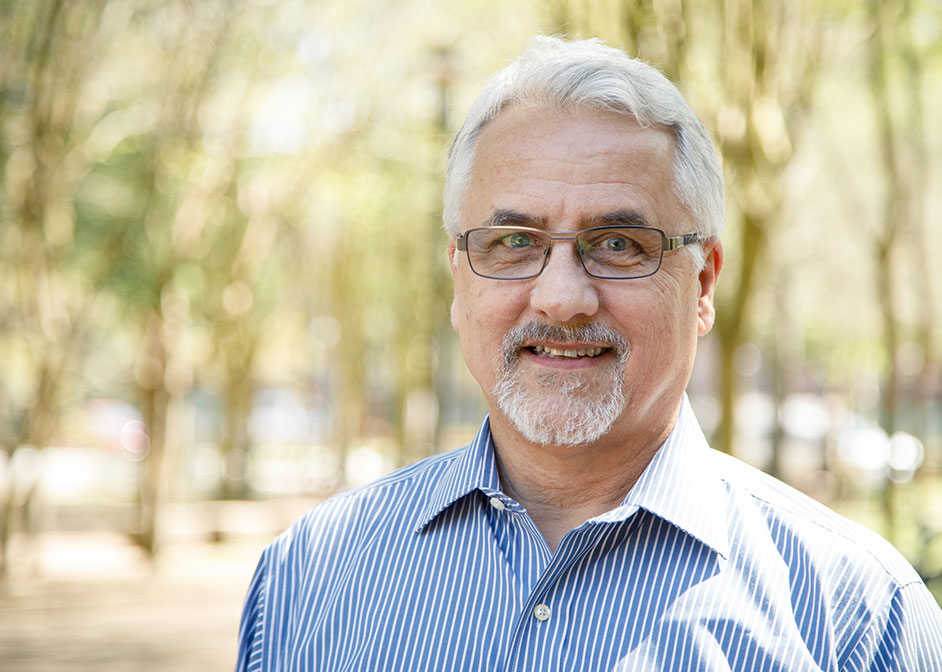 SEPM, formerly the Society for Economic Paleontologists and Mineralogists from which its acronym was derived, is now the Society for Sedimentary Geology. It is one of the largest international societies promoting the advancement of sedimentary and stratigraphic research. Likewise, GCSSEPM is one of the more active sections of the organization.
GCSSEPM has traditionally had strong ties with both industry and academia. Van Nieuwenhuise hopes his experience in industry, academia and geological surveys will serve him well in his new role with GCSSEPM. He has been serving as president-elect since the first of the year. President-elect is part of a three-year appointment. In his second year, Van Nieuwenhuise will become president of GCSSEPM, holding that office through 2020. Then, he will finish his tenure as past-president through 2021.
Each year, GCSSEPM has two major events: the Annual GCSSEPM Perkins – Rosen Research Conference and the Annual Gulf Coast Association of Geological Societies' (GCAGS) Annual Convention. The Perkins – Rosen Research Conference has produced over 35 annual meetings and topical volumes. In 2020, the GCAGS Annual Convention will reach its 70th year; it produces both a transactions volume and an annual peer-reviewed journal volume.
GCSSEPM faces the challenges seen in many industry/scientific organizations that are face-to-face network-based organizations. As such, GCSSEPM has recently seen a dip in membership but still has hundreds of members spread across the Gulf Coast states, including Florida, Alabama, Mississippi, Louisiana, and Texas, as well as many bordering states to the north and Mexico to the south.
Van Nieuwenhuise hopes to further the integration of current and future social media-based platforms, but he will continue to stress and promote the considerable value of face-to-face networking.
"Face-to-face meetings are invaluable for academic collaboration and business relationships to grow and fully develop," he said. "On the other hand, social media-based communities can add continuity between invaluable face-to-face conferences and meetings that infrequently occur."