Postdoctoral Work in Pandora Spectrometer Group
Alexander Kotsakis, a University of Houston Ph.D. graduate in atmospheric sciences, received a fellowship through the NASA Postdoctoral Program. In July, he began work at NASA's Goddard Space Flight Center with the Pandora spectrometer group.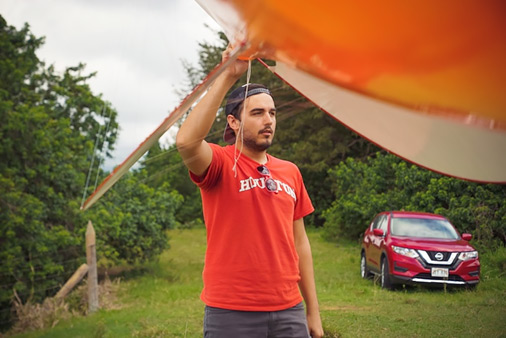 "My postdoctoral work will utilize measurements of ozone from the Pandora spectrometer to better quantify the spatiotemporal variability of land-water ozone pollution gradients," Kotsakis said.
The ultimate goal of this work will be to further scientific advances pertaining to issues involving air quality and atmospheric composition at sub-pixel levels by providing information about ozone column variability specifically over land-water ozone gradients.
"The outcomes of this work will better inform future analysis, operational products and retrievals in anticipation of NASA's first geostationary air quality satellite, TEMPO," he said.
While working toward his Ph.D. in UH's Department of Earth & Atmospheric Sciences, Kotsakis was in Dr. Yunsoo Choi's atmospheric chemistry modeling group. His research focused on analyzing mesoscale and regional impacts of meteorological processes on tropospheric ozone variability. He was also a member of Dr. James Flynn's group, where he managed the Texas Commission on Environmental Quality-funded ozonesonde program and was involved in several air quality field deployments.
"I decided to do my graduate research at UH because of the presence of strong modeling and experimentalist research groups," Kotsakis said. "I came to graduate school with primarily field work experience, but performing my research with Dr. Choi's modeling group helped me become a well-rounded scientist at the conclusion of my graduate work."