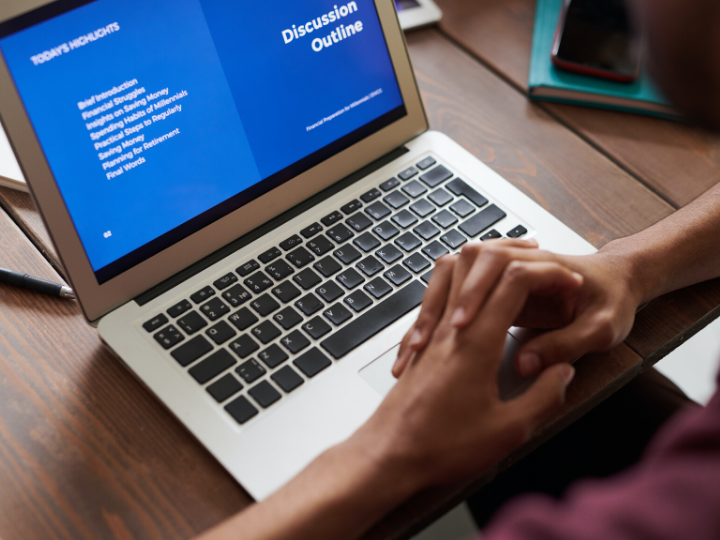 While the COVID-19 pandemic has caused an incredible amount of planning for class delivery during the upcoming fall semester, University of Houston faculty and students are learning to more effectively navigate the world of online learning with new resources and training programs. Power-On is a comprehensive collection of support services split into two user-friendly sections to ensure continued online success.
Power-On Teaching arms faculty with tools for effective and adaptive remote teaching as all classes in the fall will have at least a partial online component. The teaching guide was designed by faculty for their colleagues and offers best practices and practical advice for:
Translating face-to-face teaching style, learning outcomes, communication, course materials and assignments, class discussion and objectives into online learning
Maintaining an engaging online presence
Developing, organizing and sharing course materials online
"The onset of the pandemic during spring left us little time to transition from face-to-face classes on campus to remote teaching and learning," said Paula Myrick Short, UH senior vice president for academic affairs and provost. "Understanding this fact, a team of faculty and staff from across the university has been developing a comprehensive training program, Power-On, that will help both faculty and students prepare Hyflex and online course delivery this fall. Our faculty are focused on student success and bringing a Tier One educational experience to our students."
Through July, University of Houston faculty will be attending a series of specialized training sessions that will explain the essentials of online pedagogy, learning objectives and big-picture design, as well as delivering and streaming lectures. These modules are in addition to ongoing faculty development training sessions that exist year-round.
"We are trying to make it as easy as possible for faculty who don't have much online teaching experience, but also give something to faculty who are incredibly advanced with online teaching," said Lacey Schmidt, executive director of faculty engagement and development in the Office of the Provost. "Faculty always do better with training that's by them and for them."
For students, Power-On Learning provides tips on how to improve internet connection at home, keep track of course material, make the most of video lectures and how to adjust study habits while learning remotely. Students who do not have a computer can request one through the laptop checkout program, which makes a limited number of laptops available upon request.
"Many of our students have counted on our computer labs and campus internet, but right now they can't," said Jeff Morgan, associate provost for education innovation and technology. "Our goal is to make sure every student has the opportunity to continue their education in the safest way possible."
Even as this past spring semester shifted to an all-online format in a matter of weeks when the coronavirus crisis escalated, approximately 93% of students did not think the transition significantly disrupted their learning experience, according to a course evaluation survey conducted at the conclusion of the semester. Morgan said it's a testament to the willingness of faculty and students to adapt and overcome adversity.
"Our faculty members are very intelligent and have a lot of pride. They did not want to fail and more importantly, they did not want their students to fail," said Morgan, also a math professor, who observed students feeling more empowered to interact with professors and classmates through online classes. "I was proud and amazed by how they stepped up and the online engagement I witnessed was incredible. Now we have even more time to refine our online practices, so I expect our capabilities will only be enhanced moving forward."
As users begin to explore the benefits of Power-On, Morgan encourages feedback from students and faculty on what resources they would like to see added to the website. The University is currently revising the fall semester class schedule. Classes already registered for will be offered, but the mode of instruction may change based on faculty instructional preference. The new class schedule will be available on July 14 and students will have a choice about the mode of their class delivery, which will range from some in-person classes to fully remote options.
---