Top Stories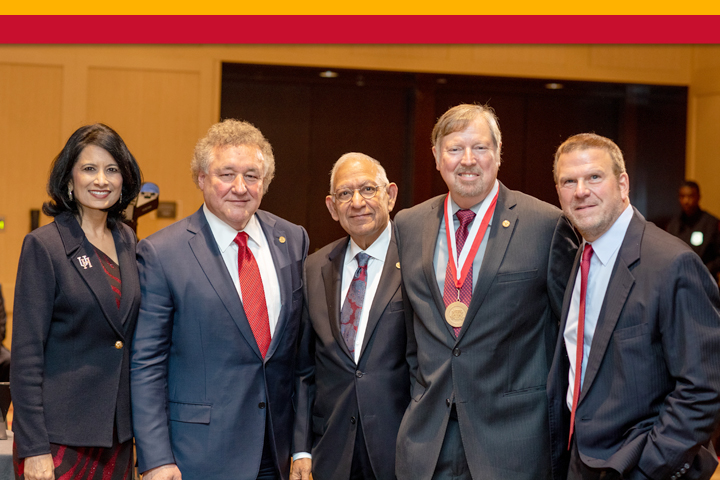 Regents Sworn In for Service
Two new Regents, Alonzo Cantu and John A. McCall, O.D., have been sworn in to oversee the four universities that make up the UH System. Additionally, Durga Agrawal, Ph.D., has been reappointed. They will serve six-year terms that expire Aug. 31, 2025. Pictured (l to r): Chancellor Renu Khator, Cantu, Agrawal, McCall and Board Chairman Tilman Fertitta. Read more …
---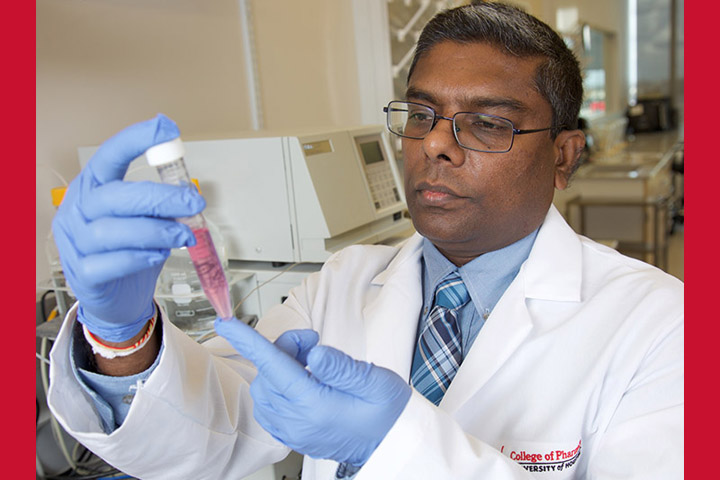 UH Discovery: New Biomarker for Cancer Stem Cells
College of Pharmacy Associate Professor Gomika Udugamasooriya has discovered a new biomarker in cancer stem cells that govern cancer survival and spread, and it's raising hope that drug discovery to kill cancer stem cells could follow suit. Read more …
---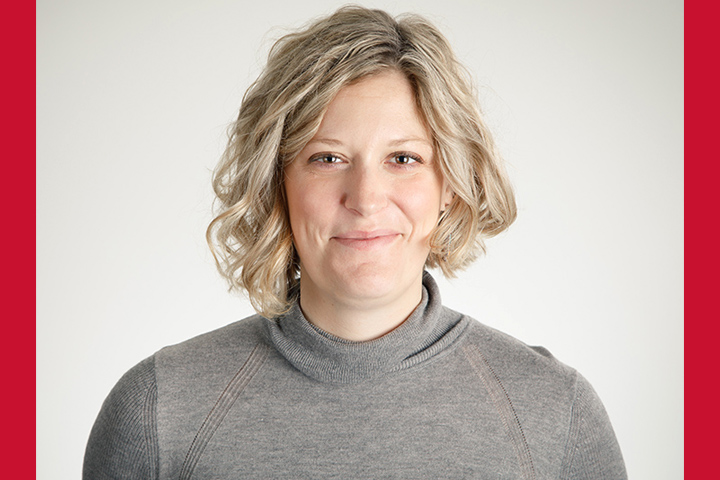 UH Researcher Develops Model to Project Lake Levels in World's Largest Tropical Lake
Emily Beverly, assistant professor of sedimentary geology at the College of Natural Sciences and Mathematics, along with researchers at Baylor University, generated a water-budget model to see how Lake Victoria's levels respond to changes in evaporation, temperature, rainfall and solar energy. It is the world's largest tropical lake and source of the Nile River. Read more …
---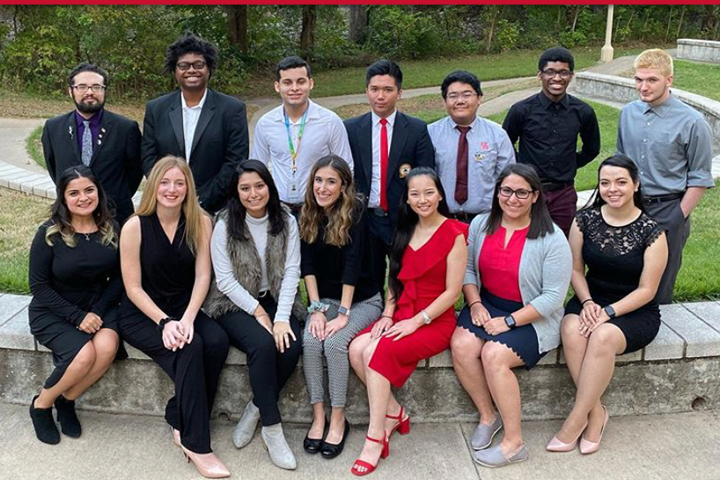 UH Residential Organizations Receive Awards at SWACURH Conference
Members of the UH Residence Hall Association, National Residence Hall Honorary, and Hall Council recently were recognized for their excellence at the annual Southwest Affiliate of College & University Residence Halls Conference. All four programs presented by UH students received Top 10 recognition. Read more …
---
Our People
Wolff Center Director Dave Cook and students from the program gathered to celebrate the number one ranking by The Princeton Review and Entrepreneur Magazine. The event included remarks from Bauer College Dean Paul A. Pavlou, UH President Renu Khator and UH Provost Paula Short, along with a special tribute to Wolff Center benefactor and supporter Cyvia Wolff. Read more.
The UH Law Center's Juvenile & Children's Advocacy Project, along with several partner organizations, recently introduced an online School Discipline Kit. The purpose of the School Safety and Policing Toolkit is to equip students, caregivers, educators, policy makers and advocates with tools to understand the impacts of the policies and systems that result in students being policed and criminalized in their schools. Read more.
Dieu Truong, a school psychology student in the College of Education, has been selected for the nationally competitive American Psychological Association Minority Fellowship Program. She was one of 13 students accepted into the Mental Health and Substance Abuse Services Predoctoral Fellowship for 2019–2020. Read more.
More than 40 students from the University of Houston will assist school nurses to screen students for vision challenges, connecting the children with glasses or other resources. It's part of a program called Sight for Success, which brings together students from the UH Colleges of Nursing, Optometry, Pharmacy and the Honors College to help school nurses reduce the barriers for children needing corrective eye wear. Read more.