Top Stories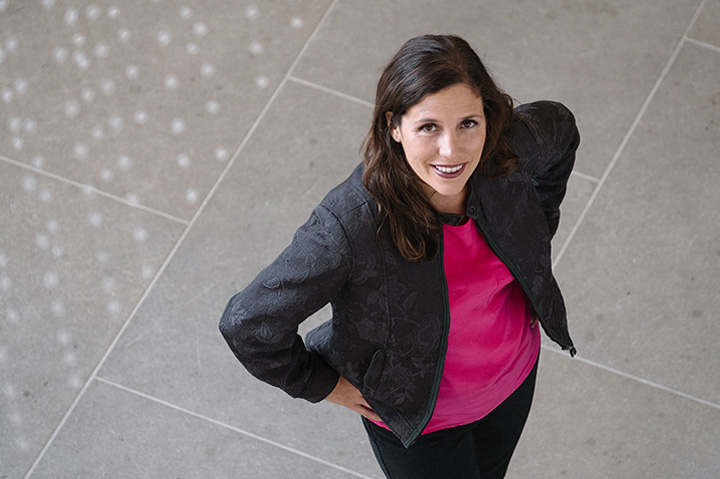 Public Art of the University of Houston System Announces New Leadership
María Gaztambide is the new director and chief curator of the Public Art of the University of Houston System. Gaztambide comes to UHS from the Museum of Fine Arts, Houston. Read more …
---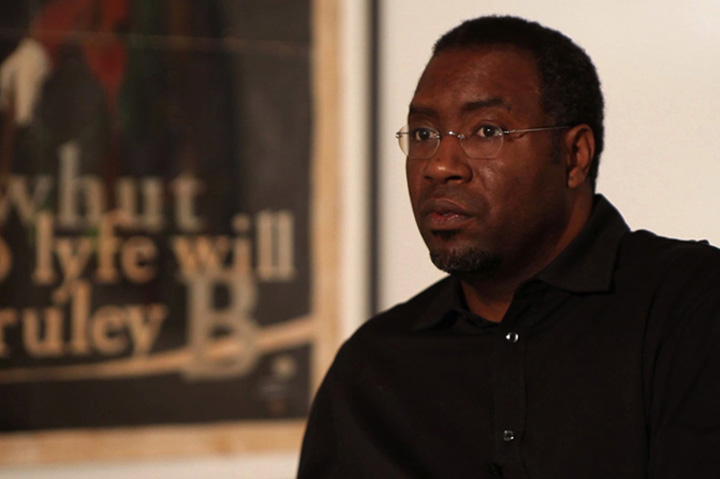 UH Painting Professor Wins Rome Prize in Visual Art
Hugh Roy and Lillie Cranz Cullen Distinguished Professor of Painting Michael Ray Charles was awarded the Rome Prize in visual art. As a recipient, he will spend nearly a year at the American Academy in Rome. Read more …
---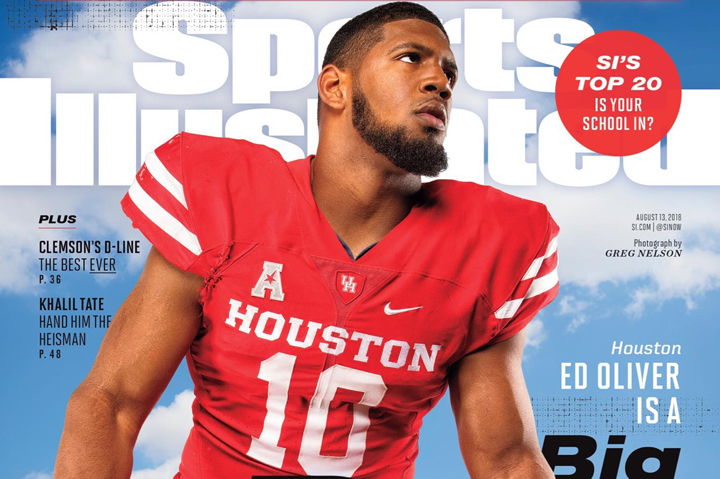 Ed Oliver Featured on Sports Illustrated Cover
Sports Illustrated has revealed its college football preview cover featuring UH junior defensive tackle Ed Oliver. Representing his hometown team, Oliver continues to prove goals and dreams can be realized by attending UH. ESPN also named Oliver its No. 1 college football player entering 2018. Read more …
---
UH One of the Best Colleges in the U.S.
Based on academics and student input, the Princeton Review has named UH as one of the best colleges in the United States. The group published its rankings in the new edition of its annual "Best Colleges" book - The Best 384 Colleges: 2019 Edition - their flagship college guide. Read more …
---
Faculty & Staff News
The Bauer College Board announced a scholarship endowment in honor of outgoing Bauer College Dean Latha Ramchand that will recognize and honor her service to students over her nearly 25-year career on campus. Learn more.
Engineering researchers from UH are developing degradable reconnaissance vehicles and evasive drone maneuvers. The effort is a part of a $1 million project led by Craig Glennie, associate professor of civil engineering and an investigator with the National Center for Airborne Laser Mapping. The work is part of a larger effort, funded by Office of Naval Research and led by Northeastern University. Learn more.
Two University students and a faculty member, striving to set examples for future generations of women, received awards from the prestigious American Association of University Women. Congratulations to: Sunny Yang, assistant professor of English literature; Vidushi Adlakha, doctoral candidate studying statistical and computational physics; and Priscella Asman, doctoral candidate studying biomedical engineering. Discover more.
The National Science Foundation awarded a $999,029 grant to a team of UH researchers led by Diana de la Rosa-Pohl, assistant professor, and Stuart Long, Cullen College professor of electrical and computer engineering and associate dean of the Honors College and Undergraduate Research at the University of Houston, for a new program aimed at studying the impact of scholarships, engagement and other support on low-income students and their academic success. Discover more.