Top Stories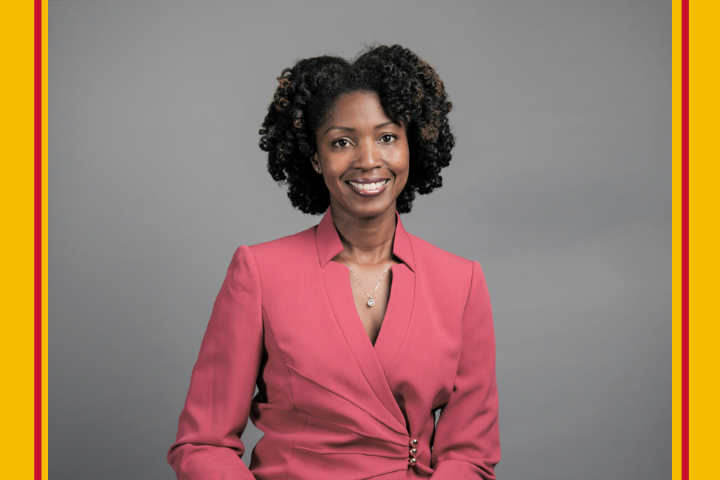 Racial Discrimination Linked to Suicide
Professor of Psychology Rheeda Walker is reporting the results of two separate studies linked to the impact of racism on a person's will to die. For Black adults, perceived discrimination serves as a sufficiently painful experience that is directly associated with higher capability to overcome one's inherent fear of death and achieve an increased capacity for self-harm. Read more …
---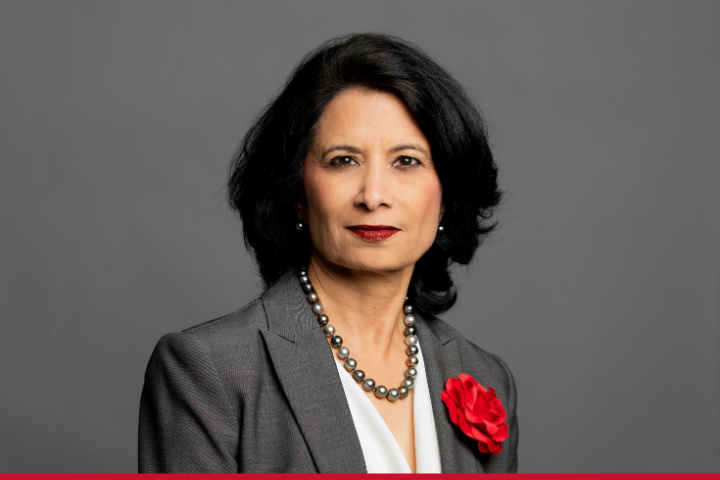 President Adresses Reopening for the Fall Semester
President Renu Khator shared with the UH community the University's plans for the fall semester. President Khator also expressed her gratitude to those who are going the extra mile to provide learning opportunities to our students in as safe an environment as possible. Read more to learn how the University plans to move forward and what may influence changes to the current plan. Read more …
---
New Normal Task Force Report
Guided by feedback from the employee survey this summer, the New Normal Task Force has formally developed initial recommendations concerning two of the specific topics, micro-credentialing and student pipelines. Going forward, the task force will focus its efforts on understanding and responding to the impact of the University's new normal in six key areas, including instruction and pedagogy, workforce and talent recruiting, repositioning of research, academic workplace, globalization of talent and education, and college athletics. Read more …
---
Two Factor Authentication Begins Aug. 17
Staff Council has been working with University Information Technology to help make our data more secure. Two Factor Authentication (2FA) is the most effective way to secure our computer accounts by confirming identity via text message, phone call, mobile application and other methods. UIT will turn on 2FA for AccessUH Monday, Aug. 17. Read more …
---
Student Centers Reopen Aug. 10
The Student Centers reopen Monday, Aug. 10 with reduced hours from 7 a.m.– 7 p.m., Monday–Saturday. The Information Desk and Conference and Reservations Live Chat feature on the homepage of Student Center website is still available from 9 a.m. – 3 p.m., Monday – Friday.  Read more …
---
UH Startups to Present New Tech at Seventh Annual Bayou Startup Showcase
Students from the C.T. Bauer College of Business and across UH are pitching their startup ideas beginning at 2 p.m., Thursday, Aug. 6 to Houston's tech entrepreneurship community at the seventh annual Bayou Startup Showcase. The event is a partnership between UH's RED Labs accelerator program, housed in the Bauer College of Business and Rice University's OwlSpark. Read more …
---
Our People
Provost Paula Myrick Short shared recently approved policies aimed at supporting student academic success. The University has updated excused absence policies for undergraduate and graduate students. Additionally, the Interim Undergraduate Grade Policy has been extended through the fall 2020 semester. Grading for graduate and professional courses during the fall semester will be guided by the established Grading Policies described in the Graduate Catalog. Read more.
Scientists have long known the earth cooled dramatically about 13,000 years ago, dropping temperatures by about 3 degrees Centigrade. There are several theories about the cause. An interdisciplinary team of Texas researchers now have reported in Science Advances new evidence for another, more likely explanation – the eruption of a volcano on what is now the European continent, upending thinking about an event that shaped future evolution. Read more.
The College of Natural Sciences and Mathematics awarded the 2020 John C. Butler Excellence in Teaching Award to Rebecca Forrest, physics instructional professor, and Oomman Varghese, physics associate professor. The award is presented to faculty who have demonstrated outstanding accomplishments in teaching and a track record of dedication to the teaching mission of NSM. It was created in the memory of John Butler, former NSM dean. Read more.
Wearable electronics that can accurately track muscle signals, heart rate, temperature and other physical measurements, even when the subject is in motion, could improve monitoring for diagnostics and treatment. Cunjiang Yu, Bill D. Cook Associate Professor of Mechanical Engineering, led a team of researchers who have developed a breakthrough technology allowing multifunctional sensors and circuits to be drawn on the skin with an ink pen. Read more. 
Our Campus
The UH Libraries held a series of online open forums about library services geared toward graduate students. Librarians explained how these services are related to graduate study, research and teaching, and how librarians work with graduate students. The series was recorded and each session is accessible via Microsoft Stream. Read more. 
The University will begin adjusting building access in preparation for the reopening of the campus. Several lab buildings will have open access from 8 a.m. to 5 p.m. starting Monday, July 27. Cougar Card access will still be needed for evenings and weekends. For all other buildings on campus, exterior doors will be open 8 a.m. to 5 p.m. beginning Monday, Aug. 10, with card access on evenings and weekends. Read more.
To support students in need during the COVID-19 pandemic, UH has a special "For the City" shirt, with royalty proceeds from sales going to the Cougar Emergency Fund. The shirt is available now at a variety of retail outlets, including the UH Bookstore, Fanatics/UH Team Shop, Dick's Sporting Goods, Academy Sports and Fanatics. Read more.