Top Stories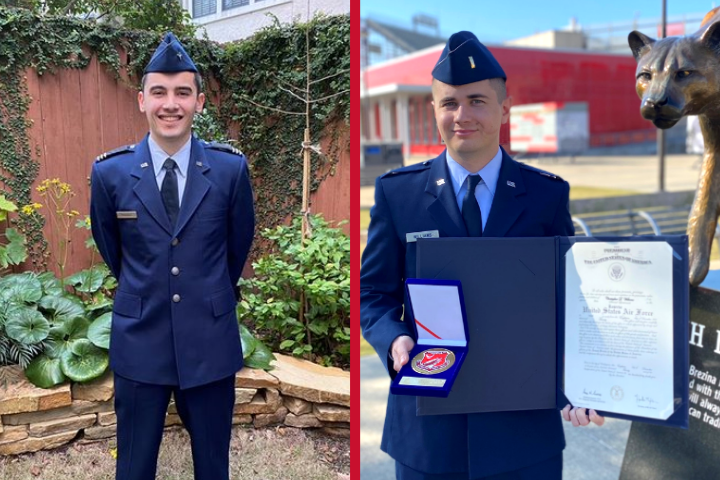 Destination: United States Space Force
Two UH Air Force ROTC cadets are winging their way toward Cougar history, on a mission to become the first members of Detachment 003 to enter directly into the U.S. Space Force. Lieutenants Mitchell Montalvo (left) and Christopher Williams (right) were competitively selected to serve in the newest branch of the U.S. Armed Forces. Read more …
---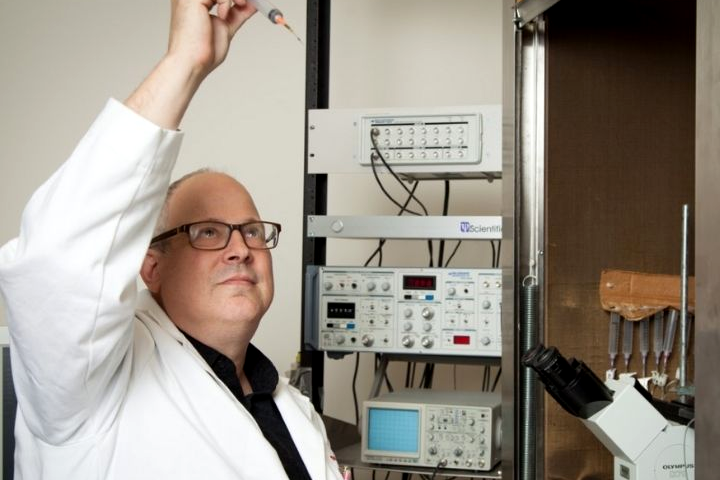 UH Researcher Examining Therapeutic Targets for Kidney Disease
Stuart E. Dryer, Moores Professor of biology and biochemistry, who has a joint appointment as a professor of biomedical sciences in the UH College of Medicine, is working to identify potential new therapeutic targets for chronic kidney disease. A $1.4 million grant from the National Institute of Diabetes and Digestive and Kidney Diseases supports his work. Read more …
---
UH Technology Programs First in Nation to Earn CILT- Certification
The Supply Chain & Logistics Technology bachelor's and master's degree plans at UH are now accredited by the Chartered Institute of Logistics and Transport (CILT). This will allow students to apply for membership upon graduation and use the CILT credential after their name, a first for any academic program in the United States. Read more …
---
President's Spring Semester Update – COVID-19
In her spring semester update, President Renu Khator addressed a number of crucial topics, including the University's spring operations plan. She also shared updates about on-campus COVID-19 testing, travel protocols during the pandemic, the possibility of COVID-19 vaccines being available at UH and updates to the COVID-19 website. Read more …
---
Employee Benefits Reminder
With the new year upon us, it is so important to find healthy ways of dealing with stress and building personal resiliency. The Human Resources Benefits Department created a listing of support resources available to UH employees. Read more …
---
Our Campus
Start the year off by enhancing your leadership skills with our CATALYST Online program. The program offers a wide variety of professional development courses for all UH staff. To view the full CATALYST course list and to request enrollment, including enrollment in the brand new Leading Up course, visit the CATALYST Enrollment App. Read more.
The improvement of Cullen Boulevard Segment B, Wheeler Avenue to I-45, is making progress daily. This phase includes concrete demolition that will allow for the construction of a new storm sewer to improve drainage. Read more.
The University's COVID-19 information site has been updated to address ongoing campus operations, cleaning protocols, travel advisories and other pertinent information. Please be sure to stay current on how UH is working to help reduce the risk of spreading COVID-19. Read more.
UH faculty and staff are encouraged to visit the New Normal Task Force website where a number of important and insightful position papers prepared by subject matter experts and members of the task force are posted. These position papers analyze how higher education can fulfill its mission, remain relevant and become sustainable after the impact of the COVID-19 pandemic has passed and economic normalcy resumes. Read more.
The Vice President for Research and the Provost have announced a call for applications for internal seed funding in four high priority areas – cyber and physical security, drug discovery and development, sustainable communities and infrastructure, and accessible healthcare. The deadline to apply is March 1, 2021. The program aims to support faculty in submission of competitive research proposals. Read more.