Top Stories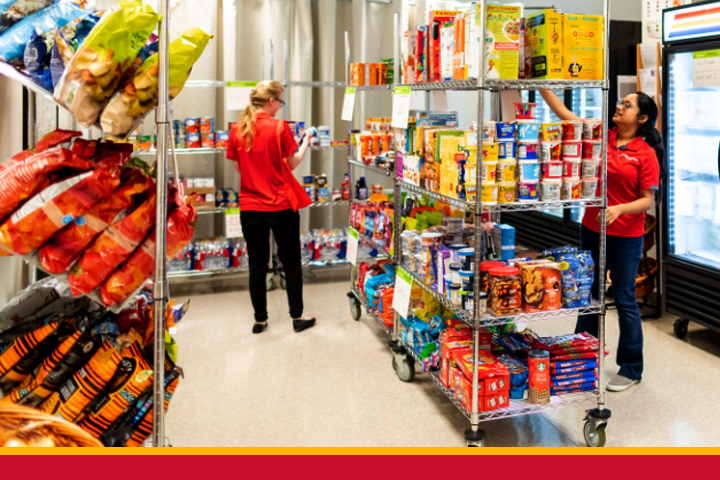 UH Cougar Cupboard to Fuel Student Success
Food insecurity, or the inability to afford enough nutritious food to fuel a regularly healthy lifestyle, is a growing concern on college campuses nationwide. In an effort to address this significant barrier to student success, the University opened the Cougar Cupboard in partnership with the Houston Food Bank's Food for Change market network. The Cupboard is available to all enrolled undergraduate or graduate students who may need access to additional food. Read more …
---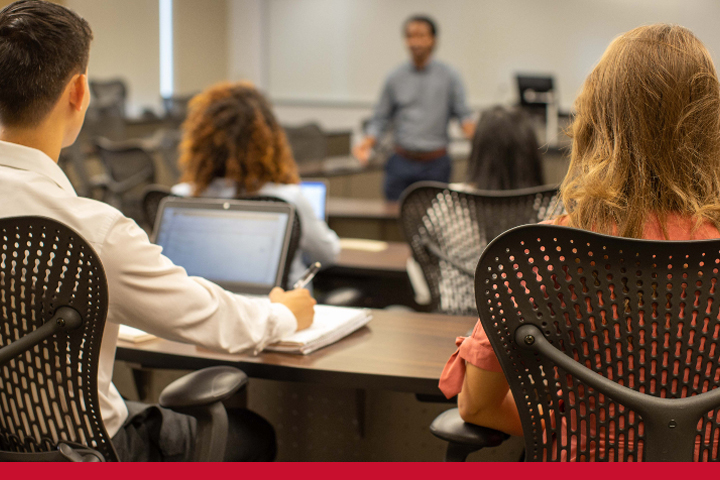 The Sales Academy Launches at UH
The C.T. Bauer College of Business has launched the Sales Academy, an eight-week certificate course designed to train early and mid-career professionals to connect tech companies with customers. The program is part of the Stephen Stagner Sales Excellence Institute. The class operates on a deferred-payment model, with the $5,000 fee due only if students have received a job offer for at least $50,000 after the program's conclusion. Read more …
---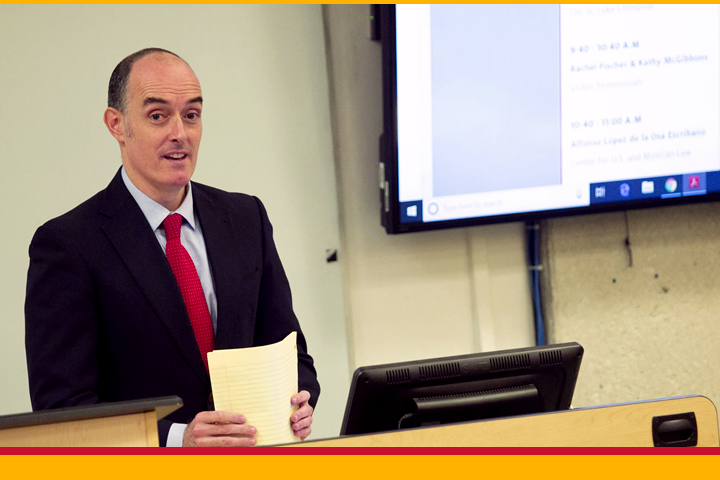 Center for U.S. and Mexican Law's Human Trafficking Prevention Seminar Emphasizes Need for Societal Solidarity
To commemorate National Slavery & Human Trafficking Prevention Month, experts in law, medicine and public policy deciphered the definitions, preventive measures, warning signs and other issues recently at the UH Law Center. Attendees also heard from two women who shared experiences from their unwitting involvement in what is one of the most profitable illicit industries around the world. Read more …
---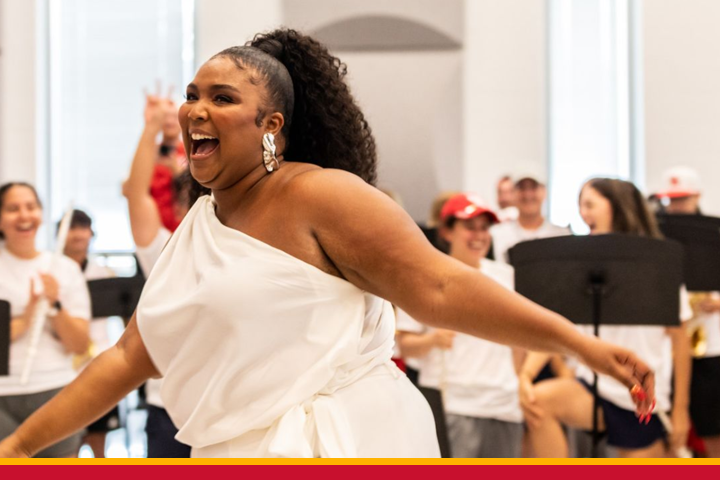 Lizzo's Rise
Congratulations to Cougar alumna Lizzo – who can now add three-time Grammy Award winner and Time Magazine's 2019 Entertainer of the Year to her résumé. The former Spirit of Houston band member garnered eight Grammy nominations and has cemented her place as one of the nation's top pop and rhythm and blues singers.  Read more …
---
Our People
UH Law Center Dean Leonard M. Baynes has been selected to the fifth "Power List" of the Lawyers of Color Foundation, a non-profit organization dedicated to promoting diversity in the legal profession. The Power List recognizes the most influential minority attorneys in the nation, including general counsels, managing partners, legal media representatives, non-profit leaders and law school deans. Read more.
A collaboration led by Christiane Spitzmueller, professor of industrial psychology at UH, Kasia Curry at Baker Hughes and Brian Carrico at Diamond Offshore Drilling will translate research on mindfulness to the energy industry. The plan is to enhance safety by examining whether simple exercises designed to increase mindfulness can reduce the risks. Read more.
UH Law Center Professor Victor Flatt's "Disclosing the Danger" article has been making waves before its official publication. The article explores the possibility that climate activists might utilize relevant attorney ethics rules to alter attorney representation for greenhouse gas emitters. It is scheduled to be published in the 2020 Utah Law Review. Read more.
Our Campus
The C. T. Bauer College of Business has released its 2020-2025 strategic plan. Produced with input from faculty, staff, industry, students and other stakeholders over six months, it details steps Bauer must take in its pursuit of being a "business school of tomorrow." Read more.
The 2019 electronic Form W-2 is available via PASS, effective Thursday, Jan. 23. If you have withdrawn consent to receive an electronic copy, a hard copy of Form W-2 will be mailed and postmarked by Friday, Jan. 31. To view 2019 electronic forms, log on to PASS, click on the Payroll & Compensation tile from Employee Self Service, and then click the View W-2/W-2c Form. Log on to Access.