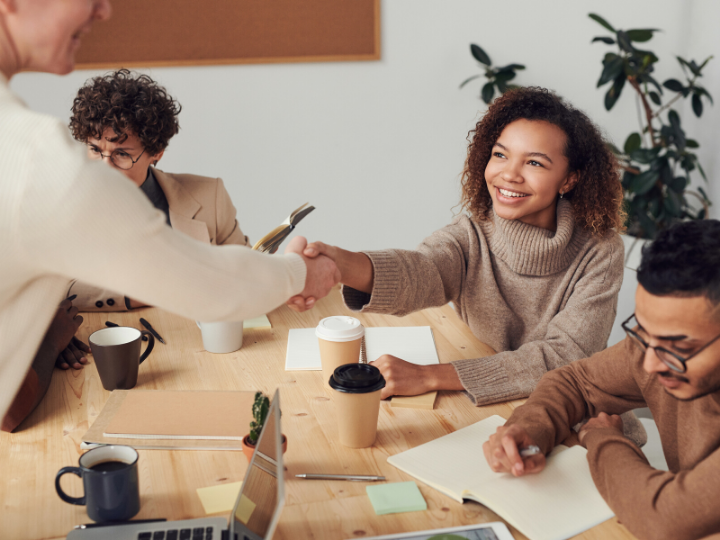 Higher education, industry and other sectors of society face a familiar problem – how to recruit and retain a skilled workforce that reflects the nation's diversity. The University of Houston has developed a data-driven approach to successfully drive the change.
As a result, UH has increased the number of underrepresented minority tenured and tenure-track faculty members by 46% over the past five years. The number of tenured and tenure-track female faculty members in STEM and social and behavioral science disciplines has grown by 20.3% during the same period.
Located in one of the most diverse cities in the United States and interested in finding ways to attract and retain a more diverse faculty, UH in 2014 established the Center for ADVANCING UH Faculty Success, funded by a $3.3 million grant from the National Science Foundation designed to help universities increase female faculty in STEM fields, or science, technology, engineering and math.
 "We have made great strides in the years since we established the Center for ADVANCING UH Faculty Success," said Paula Myrick Short, senior vice president for academic success and provost at UH. "The diversity of our student body makes this work even more critical."
The effort is ongoing. "We have made improvements, but we know there is more to do," said Short, who also serves as center director.
Tools developed by the center, including search committee training and proactive approaches to recruiting job candidates, were tested and evaluated, with those that consistently resulted in more diverse high-quality candidate pools institutionalized. That will allow UH to continue its progress, Short said.
UH now tops national averages for faculty diversity in several categories. For example, 5.29% of faculty at degree-granting universities nationally were Hispanic or Latino in 2018, according to National Center for Education Statistics. Hispanic and Latino faculty comprised 8.52% of total faculty at UH that year.
Key changes between 2014 and 2019:
Female African-American tenured/tenure-track faculty increased by 117%
Female Hispanic tenured/tenure-track faculty grew by 44%
Hispanic male tenure/tenure-track male faculty grew by 27%
Female tenured/ tenure-track faculty increased by 23%
Erika Henderson, associate provost for Faculty Recruitment, Retention, Equity, and Diversity, said Short has instituted a number of best practices that can be shared across academia and in the corporate world. Henderson is managing director of the Center for ADVANCING Faculty Success.
Those practices include:
Search committee training that encourages committee members to take a pro-active approach to recruiting candidates, leading to more diverse applicant pools as well as an increased number of applicants. The use of rubrics and behavioral interviewing helps to mitigate bias during the selection process.
Dual career program, offering job search assistance for spouses and partners of new faculty hires.
Guaranteed spots for children of newly hired faculty at the campus Children's Learning Center.
Mid-career workshops provide an opportunity for faculty and especially women faculty to understand the requirements for promotion to full professor. These workshops have contributed to a 53% increase in the number women full professors in STEM.
The Underrepresented Women of Color Coalition provides support and promotes the success of underrepresented minority women faculty members through scholarly collaborations, peer-advocacy, professional development and leadership advancement.
---