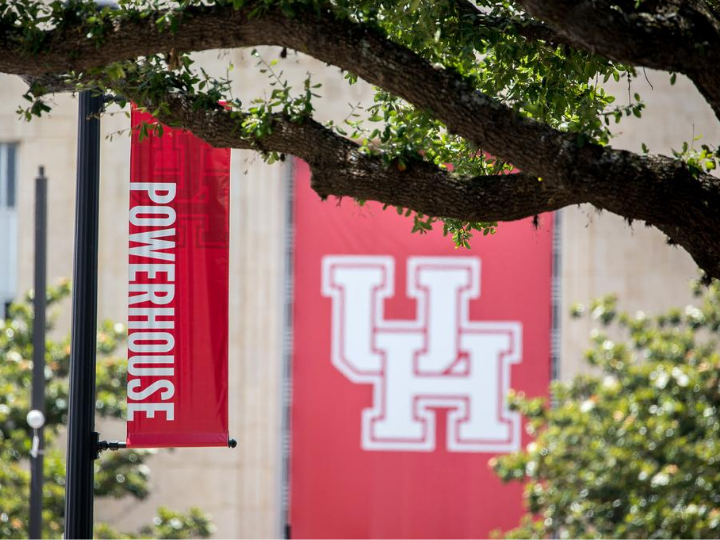 Since relaunching the Cougar Emergency Fund in March to assist students facing unexpected financial hardships due to the COVID-19 pandemic, the University of Houston has surpassed its initial goal by raising more than $1 million for students. More than 1,300 donors have contributed to the fund totaling $569,027 in addition to $500,000 in matching gifts provided by the UH Foundation and its James Wade Rockwell Endowment.
To date, more than 450 students across the University have received awards of up to $1,500 to cover costs related to lost wages (i.e., past due utilities, unpaid rent, childcare), emergency housing, connection of utilities, medical expenses, food and technology support (internet costs, increased data, software).
"We recognize the struggles our students are facing during this public health crisis from increased technology needs, such as access to Wi-Fi, and new software requirements necessary for online learning. We remain committed to providing support any way we can to keep our students enrolled and on track despite financial hardship caused by the pandemic," said Richard Walker, vice president for student affairs and enrollment services.
The Cougar Emergency Fund covers students not eligible to file a Free Application for Federal Student Aid (FAFSA) and/or expenses not authorized under the federal CARES Act stimulus package. More than half of the raised funds have already been awarded to students and grants will continue to be awarded until the funds are exhausted, however the Office of Scholarships and Financial Aid is still processing many applications.
"We are so grateful to the hundreds of alumni, faculty, staff and friends of the University that have contributed to the Cougar Emergency Fund. Gifts have ranged from a few dollars to $55,000, an extraordinary indication of the support our Cougar community has for our students," said Eloise Brice, vice president for university advancement. "The generous matching challenge provided by the UH Foundation and its James Wade Rockwell Endowment was critical in helping us reach our initial goal, and we will use that motivation to continue raising all we can for our students."
A portion of the donations raised for the Cougar Emergency Fund came from the successful UH Giving Day in March, which raised $11,260,054 from nearly 6,000 donors. The gifts are a part of the "Here, We Go" Campaign, the University of Houston's first major system-wide fundraising campaign in more than 25 years. The UH System has raised more than $1.2 billion to address key priorities, including scholarships, faculty support and strengthening UH's partnership with Houston. The Campaign will end on August 31, 2020.
---