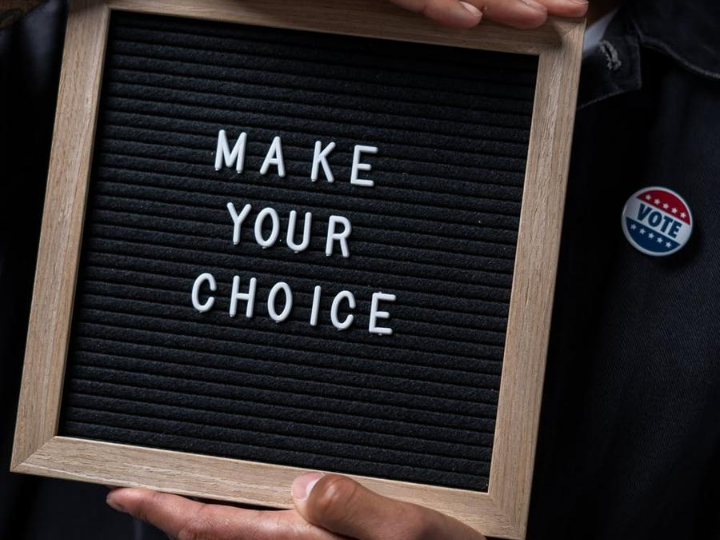 The 2020 presidential election will mark the first time that Hispanics will be largest ethnic minority group in the electorate, but that doesn't mean they'll all cast ballots on Election Day. Latinx participation in the electoral process has lagged considerably, despite a record 40% of Latinx eligible voters exercising their right in the 2018 midterm elections – almost 18 percentage points fewer than their white counterparts. Just 54% of Hispanics were registered to vote. 
While civic engagement organizations across the country are holding voter-registration drives to spur participation among Hispanics, researchers have identified specific strategies to increase civic engagement among Latinx youth. The researchers prefer the gender-neutral term Latinx.
"Volunteering, community service, and eventually voting are civic responsibilities that are developmental and habitual. If you participate as a young person, you're much more likely to participate as an adult. Reaching the Latinx community when they're young sets the stage for future participation," said Suzanne Pritzker, associate professor at the University of Houston Graduate College of Social Work, who led the community-based study in collaboration with the University of Denver School of Social Work and community partner Mi Familia Vota.
Focus groups with 108 Latinx youth in Houston and Denver, facilitated by youth research team members ages 14-18, identified specific strategies to expand civic engagement within eight distinct contexts in their lives: individual (themselves), peers, families, schools, community/neighborhood and sociocultural, economic and political contexts.
The following common themes emerged:
Accessible, culturally-grounded information targeted to both youth and their families about current issues and ways Latinx youth can get involved
Positive messaging and modeling specifically about ways Latinx youth are involved in impactful ways, targeted to youth and their families
Safe space for discussing and participating in civic activities, addressing fears felt by both youth and their families
Youth-led spaces that encourage peer-to-peer communication, shared civic experiences
Reducing barriers to participation, in such ways as offering transportation, eliminating GPA requirements, providing no-cost programming, making free food available.
There's an ongoing narrative in the public sphere that young people aren't civically engaged because they're apathetic and disinterested, according to Pritzker. This study sheds light on what young people are experiencing and why they may not be participating as well as on their motivations for participating.
"There are influences in every context of life. Schools haven't created safe spaces to explore and discover civic knowledge and engagement or youth can be excluded from participation because they don't have money. Perhaps parents are keeping youth from participating because information is not communicated in their language, so they don't understand why this is an important way to spend your time," she said.
One student focus group participant discussed the importance of making sure parents are informed: "In my case, when it comes to politics my parents are very much, like, scared. I guess it's a topic we don't really discuss a lot because ...just a lot of different opinions and discussions. And, I feel like if other adults that knew more about this reached out to parents like mine ... just inform parents and then parents would be more involved, which therefore could go to the students as well or, like, their children, which would get just a lot of people more involved."
Research team member Alexis Ruiz, an 18-year old high school student when the study was conducted, said the benefits of having teens, like himself, facilitate conversations with other Latinx youth was beneficial.
"I could easily ask some important questions and get honest answers because they know I'm coming from the same place," he said. "A lot of the young Latinos in the study felt alone when it comes to civic engagement, but bringing them together was great because we started to see all the commonalities of how we felt. I hope this study will help young Latinos expand their horizons to get involved and make an impact."
The research team is presenting these youth-driven strategies to civic engagement organizations in both Houston and Denver to help strengthen programming and outreach. Pritzker hopes schools, specifically, will take action to increase civic engagement through conversations, classroom-based activities, clubs, tutorials and by creating spaces that encourage students to use their own voice.  
"If teens learn about the civic process and are exposed to meaningful civic engagement opportunities alongside their peers, then those skills are formulated for life. Then they'll be more likely to use their own voice and take part."
In addition to Pritzker, other researchers on the project include: Dennise Moreno and Sophia Campos, UH Graduate College of Social Work; Nicole Nicotera, Yolanda Anyon and Amanda Moore McBride, University of Denver School of Social Work; Katherine Avila, Gloria Ortiz, Anna Perez, Erick Poz, Angela Rodriguez, Alexis Ruiz, Natalie Villareal, high school students from Houston, Texas.
This study was funded by the Office of Research and Evaluation at the Corporation for National and Community Service (CNCS).
---