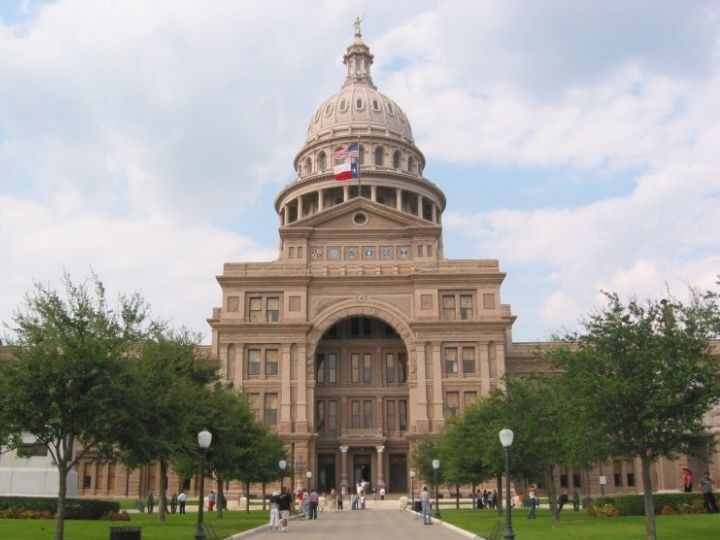 Statewide survey results announced today found little support for the controversial new Texas abortion law that criminalizes the termination of almost all pregnancies beyond the sixth week and relies on individuals and civil courts for enforcement. More than two-thirds of total respondents (69%) say the law is too restrictive. But when given more information, 55% voice at least some support for the law.
Introduced as Texas Senate Bill 8, the new law went into effect Sept. 1. Considered the strictest abortion law in the nation, it is currently under review by the U.S. Supreme Court.
The 2021 study is part of the new Texas Trends Survey conducted by the University of Houston Hobby School of Public Affairs and the Texas Southern University Jordan-Leland School of Public Affairs. The five-year project aims to understand opinions about critical issues at a time when demographics are shifting in Texas.
The current survey includes issues from this year's regular session and its three special sessions of the state legislature as well as other critical issues facing the state.
Opinions on Transgender Student Athletes
A majority of survey respondents (58%) strongly support the new law requiring transgender student athletes in K-12 to compete on sports teams corresponding to their gender at birth. Gov. Greg Abbott signed House Bill 25 into law on Monday, and it will take effect Jan. 18. Only 14% strongly oppose.
The full report breaks down the demographic and political support for each side.
About Texas Trends Survey
"In the spirit of Texas legends Bill Hobby, Barbara Jordan and Mickey Leland, this joint effort with the Barbara Jordan-Mickey Leland School of Public Affairs at TSU enables us to gain a deeper insight into the opinions and experiences of all Texans and contribute to the kind of sound public policy that benefits the overall future of our state," said Jim Granato, dean of the UH Hobby School of Public Affairs.
The 2021 survey was fielded between Oct. 4 and Oct. 21 in English and Spanish, with 2,067 YouGov participants 18 and older. Responses were subdivided according to gender, generation, race/ethnicity and education, and are representative of the Texas adult population.
Read the Texas Trends Survey 2021 / Abortion and Transgender Athlete Policies to learn in detail where Texans stand on these important issues, including how opinions differ across gender, race/ethnicity, generation and partisan divides.
"This partnership is part of our commitment and efforts to reconnect the Jordan-Leland School of Public Affairs to its historic mission of serving as an academic think tank to address urban challenges. We must be involved in the research and discussions that will make Houston and Harris County a more resilient and livable environment," said Michael O. Adams, professor of political science and founding director of the Executive Public Administration Program at TSU.
Results on other topics covered in the 2021 survey are soon to be announced.
"Over the next six weeks, we will release our survey findings on Texans' opinions surrounding election reform, electric vehicles and criminal justice. These are among issues of high concern for people across all regions of our state," said Gail J. Buttorff, instructional assistant professor with the Hobby School of Public Affairs.
---