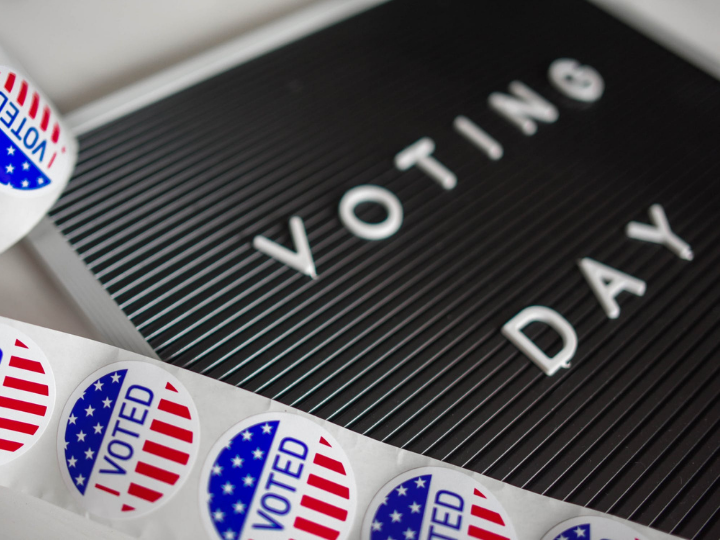 The integrity of elections has been hotly debated over the past year, but a new report released Thursday reveals 55% of Texans believe there was no widespread voter fraud during the 2020 presidential election.
The findings of the statewide survey by the University of Houston Hobby School of Public Affairs indicate a sharp partisan difference on the issue with 87% of Democrats believing there was no widespread election fraud and 83% of Republicans believing that there was.
Hobby School founding dean and former state senator Kirk P. Watson pointed out that there has been unprecedented discussion over election integrity, including during the presidential transition, and some of it is false.
"While a sizeable number of Texans believe that voter fraud occurred last November, a majority of Texans don't agree," Watson said. "We can and should build on that foundation of trust in our elections through education and potential reforms that protect election integrity without resulting in voter suppression." 
For months, former President Donald Trump made repeated false claims that he had won the election "in a landslide." During his biennial State of the State Address on Feb. 1, Texas Gov. Greg Abbott said that regardless of political affiliation, Texans must have "trust and confidence in the outcome of our elections." Abbott has designated "election integrity" as an emergency item for this legislative session.
"This difference in opinion over the security of our elections is consistent with what we're seeing nationally," said Renée Cross, senior director of the Hobby School. "Even though there have been multiple audits, recounts and dozens of court cases dismissed, many Republicans insist the election was compromised."
"Our country and state have been deeply divided in recent years by alternative versions of the truth. Those divisions impede progress for all," said Watson. "The Hobby School is focused on sharing unbiased, objective information to move our communities, state and country forward, not back."
Support for and Opposition to the Storming of the U.S. Capitol
An unprecedented second impeachment trial will start next week in the U.S. Senate, with Trump accused of inciting supporters to storm the U.S. Capitol to protest the certification of President Joe Biden's Electoral College victory by the Congress. Trump was impeached in the House last month.
The Hobby School survey found that while 83% of Texans oppose the attack on the Capitol, 32% of Republicans, 15% of Independents and 8% of Democrats support the Jan. 6 events.
More than 175 people have been charged by federal prosecutors in connection with the riot that left five people dead, while hundreds of other suspects have been identified.
Mark P. Jones, a Hobby School senior research associate and fellow at Rice University's Baker Institute, points out the significant partisan divide on the issue.
"The proportion of Republicans who either strongly support or somewhat support the storming of the U.S. Capitol is four times the proportion of Democrats and more than double the proportion of Independents who support it," said Jones. "Digging deeper into the numbers, 10% of Texans strongly support the protest with another 7% somewhat supporting the actions."
The full report is available on the Hobby School website.
Evaluation of National and Texas Political Leaders
Survey respondents were questioned about their opinion of a select number of national and Texas political leaders indicating if they have a favorable or unfavorable opinion of them, or if they don't know enough about them to have an opinion.
Politicians with the highest combined favorable (very favorable plus somewhat favorable) ratings:
President Joe Biden (41%)
Gov. Greg Abbott (39%)
Vice President Kamala Harris (39%)
Former President Donald Trump (39%)
Politicians with the highest combined unfavorable (very unfavorable plus somewhat unfavorable) ratings:
Former President Donald Trump (51%)
U.S. Sen. Ted Cruz (47%)
Vice President Kamala Harris (43%)
President Joe Biden (42%)
Other notable findings:
Among Texas Republicans, the politician with the highest net favorability rating is former President Donald Trump.
Among Texas Democrats, the politician with the highest net favorability rating is President Joe Biden.
Among Texas Independents, the politician with the highest net favorability rating is Gov. Greg Abbott.
The Hobby School of Public Affairs at the University of Houston conducted an online survey in English and Spanish among Texans 18 and older Jan. 12-20, with 1,329 YouGov respondents, resulting in a confidence interval of +/-2.7%.  The respondents were matched to a sampling frame on gender, age, ethnicity/race and education, and are representative of the Texas adult population.
---