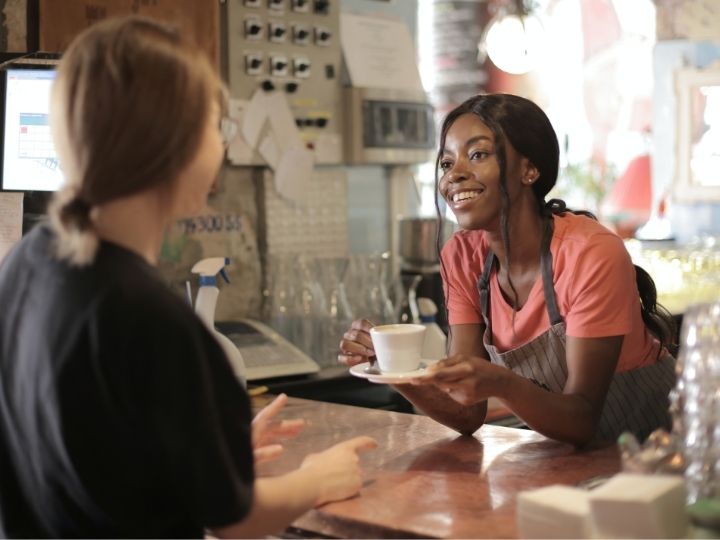 Many small and large U.S. businesses owe their COVID-era survival to low-interest loans offered as part of the federal Paycheck Protection Program. The PPP safety net, however, did not equally cover all neighborhoods suffering through pandemic-related economic challenges in 2020 and 2021.
Over summer 2020, the University of Houston Hobby School of Public Affairs, in collaboration with the Austin Chamber of Commerce, surveyed owners of 1,050 of Austin's PPP-participating companies to learn how those businesses were affected by the pandemic and what actions their decision-makers took to keep their firms in operation.
By April 2020, industries in the Austin area were experiencing the largest employment loss since the start of the COVID-19 pandemic. Services and the leisure and hospitality sectors were hardest hit, and both have yet to return to pre-pandemic levels.
The first wave of PPP loans (April-August 2020) protected around 38% of the pre-COVID-19 jobs, more than twice the jobs protected in the second wave of PPP loans (January-May 2021). On average, the first and second waves of PPP loans covered around 20% of the pre-pandemic payroll per worker.
Most of the industries that received PPP loans are in the sectors of professional, scientific and technological services, health care and social assistance, and other services.
"The information we gathered can inform future policy makers faced with determining how to provide lifelines to businesses that need help to stay afloat through the worst moments of a future crisis," said Hobby School Research Associate Maria P. Perez, one of the project's four principal investigators.
The study's other main findings:
Jobs and businesses that received the largest number of loans are concentrated in white and high-income neighborhoods. While most PPP-participating businesses in those white-majority neighborhoods are in professional, scientific and technical services, the majority of PPP-participating businesses in ethnic-majority neighborhoods are in the retail sector.
Ethnic majority neighborhoods received less PPP funds than white-majority neighborhoods.
In contrast with the first wave of PPP loans in 2020, the distribution of loans in the second PPP wave the following year had less variance between ethnic and white neighborhoods, as well as between neighborhoods with different income levels. Moreover, more small businesses participated during the second wave.
As expected, companies with higher credit scores received more PPP money on average than those with lower credit scores. 
"Often businesses owned by women and minorities are the most vulnerable to economic shock, and many of those owners may not have the knowledge of how to reach out for programs like the PPP. These findings illustrate how important it is for elected officials to know the needs of businesses in their districts, be acquainted with who is running those businesses and know what to do to keep the business community informed about critical resources," said Savannah L. Sipole, research associate for the Hobby School.
The low-interest PPP loans were designed to cut risks of job layoffs and business closures by covering costs for up to eight weeks of payroll and the purchase of on-the-job personal protective equipment (PPE). The loans were granted by private lenders and backed by the U.S. Small Business Administration as part of the Coronavirus Aid, Relief and Economic Security (CARES) Act.
In addition to Perez, the project's team of principal investigators included Assistant Professor Gail Buttorff, co-director of the Survey Research Institute; Professor Pablo M. Pinto, director of the Center for Public Policy; and Professor Sunny M.C. Wong, director of Graduate Programs.
Joining Sipole on the research team were Research Assistant Yuhsin Annie Hsu and post-doctoral fellows Yewande O. Olapade and Agustín Vallejo.
For more information about the study from the UH Hobby School of Public Affairs, see
Economic Impacts of the COVID-19 Pandemic and the Distribution of PPP Loans in Austin
---