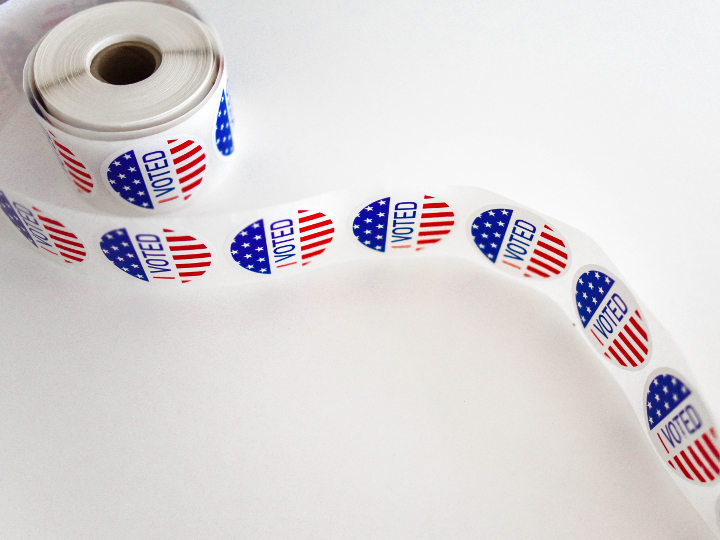 The race between Democratic presidential contenders Joe Biden and Bernie Sanders is a virtual toss-up in Texas, with a new poll showing Sanders picking up more delegates even as Biden is predicted to earn a slightly larger share of the popular vote on Super Tuesday. Elizabeth Warren finished third, followed by Michael Bloomberg.
"Democratic voters in Texas say beating President Trump in November is their top criterion in choosing a candidate, but their choices suggest they don't agree on the best way to do that," said Jim Granato, executive director of the University of Houston's Hobby School of Public Affairs, which conducted the poll. "Voters were almost evenly split between moderate Joe Biden, a former vice president, and progressive Bernie Sanders."
Among likely voters, Biden had the edge with 22.5%, with Sanders the choice of 22.1%. The percentages backing other candidates included 18.3% for Warren; 13.4% for Bloomberg; 11.9% for Pete Buttigieg; 7.2% for Amy Klobuchar; 3.5% for Tulsi Gabbard; and 1.1% for Tom Steyer.
The poll, conducted between Feb. 6 and Feb. 18 among likely Democratic primary voters, was released Monday, eight days before Super Tuesday, when Texans and voters in 13 other states will head to the polls. It found clear divisions among voters based on gender, race, ethnicity and age, suggesting turnout may be key.
Full results are posted on the Hobby School website.
Mark Jones, a political scientist with the Baker Institute for Public Policy at Rice University and a Hobby senior research fellow, said African American support was crucial for Biden's slight edge in the popular vote. Biden was the top choice of 46% of African Americans, while Sanders was the top choice of Hispanic voters, at 30%.
"Without his robust African American support, Biden would have been in third place, behind Sanders and Warren," Jones said. "That support from African American voters also explains his higher support in the Houston metro area, where almost 30% of voters said they will support Biden, and his relatively lower support in metro areas with smaller African American populations."
Voters also split along gender and generational lines, with male voters more likely than women to favor Biden (25% to 21%) and Buttigieg (15% to 10%), and women more likely to favor Warren (21% to 14%) and Bloomberg (16% to 10%). Sanders drew equal support from both genders, at just over 22%.
The oldest voters, those born between 1928 and 1945, preferred Biden (31%) and Bloomberg (26%), while millennials and members of Generation Z preferred Sanders, with 38% and 44% respectively listing him as their top choice. Almost half of baby boomers – 45% – named either Biden or Bloomberg as their top choice.
Renée Cross, senior director of the Hobby School, noted that Texas' trove of 228 delegates raises the stakes for the contest. "But the outcome isn't yet clear," she said. "The polling suggests that while Texas Democrats favor a moderate candidate, that moderate vote is currently split between Biden, Bloomberg, Buttigieg and Klobuchar."
Sanders and Warren, the two most progressive candidates, combined for support from almost 41% of likely voters, while the four moderate candidates received support from 55%. But without a consensus moderate candidate, Sanders could win the most Texas delegates, Cross said.
Based on the poll, Sanders is predicted to earn 85 delegates in Texas, compared with 80 for Biden and 61 for Warren. Bloomberg and Buttigieg are predicted to earn one delegate each.
The researchers said Bloomberg's massive advertising expenditures – as of Feb. 21, he had spent more than $30 million on television ads in Texas, in addition to digital, radio and newspaper advertising – paid off, with 84% of Democratic primary voters reporting having seen a Bloomberg ad and more than half saying the ads gave them a more favorable opinion of the candidate.
Still, Bloomberg was projected to finish fourth, although researchers suggested he could do slightly better and win as many as 30 delegates if he is able to draw votes from other candidates, mainly from Buttigieg and Klobuchar.
Poll results were drawn from a YouGov online survey of 1,352 likely Texas Democratic primary voters conducted for the Hobby School, with a margin of error of +/-2.7%. Additional reports, to be issued later this week, will focus on the Texas Democratic primary for U.S. Senate and the position of primary voters on a range of policies, including health care and the Green New Deal.
---