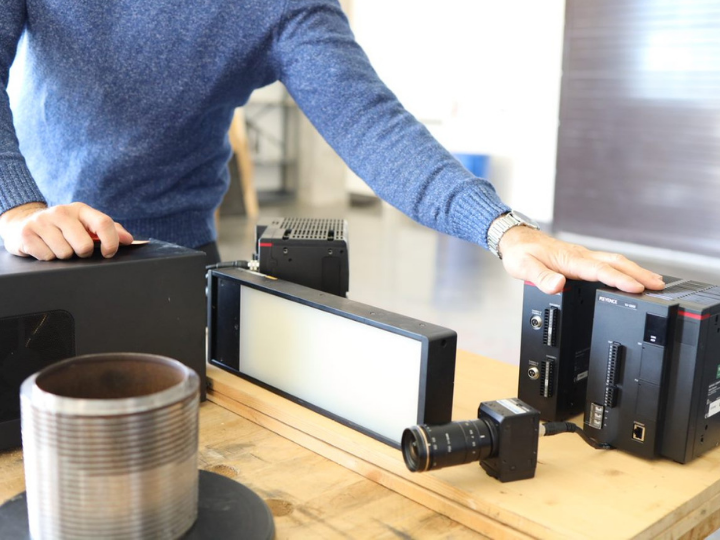 The energy industry is rapidly becoming more dependent on the use of data and artificial intelligence. A new Artificial Intelligence Industry Incubator and Digital Oilfield Lab at the University of Houston will allow students, faculty and industry professionals to create the technologies and other solutions needed for the future.
The lab, a project of the UH College of Technology and the AI Innovation Consortium (AIIC), will open later this month, focused on projects that can promote safety and efficiency by, in part, relying on machine learning and other forms of AI to reduce the human footprint in the field. The consortium is based in Louisville, Kentucky, and made up of universities including UH, Pennsylvania State University, the University of Louisville and Louisiana State University, along with a number of corporations.
The Artificial Intelligence Industry Incubator and Digital Oilfield Lab will be housed at the University of Houston at Sugar Land, an instructional site of the University of Houston, and is part of the College of Technology's Advanced Technology and Innovation Laboratory.
College of Technology Dean Anthony Ambler said the project and membership in the AI Innovation Consortium are a win for both students and industry.
"As subject matter experts in energy technology, our expertise in AI machine learning and robotic process automation and project management has already generated advances for the consortium's industry partners and for our students," he said.  
David Crawley, professor of practice in the College of Technology, said the partnership will conduct commercial research and prototyping for the next generation of energy innovation. But beyond the commercial applications, he said, it will support students with workforce skills, industry internships and incubator activities.
"The laboratory and incubator will allow our students to contribute to the various applied research and proof of concept work currently underway and in the future," Crawley said. "This includes working with the AIIC's commercial partners to create opportunities to move their incubator experience and advanced academic background into jobs at participating operations." 
The AIIC has built similar incubator programs at Penn State for industrial manufacturing and the University of Louisville for autonomous driving. For the program at UH, consortium leaders said several companies already have agreed to collaborate on projects focused on AI-powered predictive analytics, AI for visual inspection, and health and safety.
"This incubator program emphasizes the need to build projects grounded in clear business value, with technologically rich and hands-on initiatives, and an engaging industry/academia partnership," said Konrad Konarski, chair and director of operations at AIIC. "This allows us to focus on the most relevant AI technologies that have immediate impact and value to the oil and gas industry."
Kris Skrinak, a leader in AI who is global machine learning segment lead for Amazon Web Services and a member of the AIIC advisory council, said the UH program is important for industry in several ways.
"These types of AI programs help strengthen efforts for broader industry adoption and are assisting in cultivating the next generation of AI experts in the workforce," he said.
---