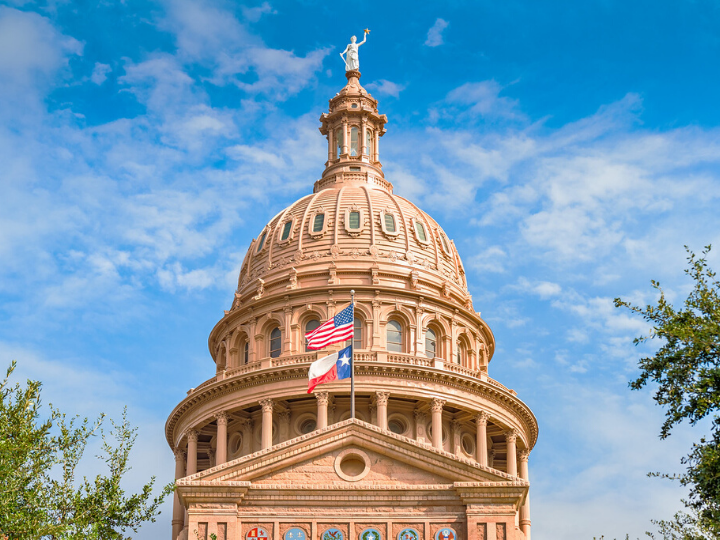 With less than two months before the Legislature convenes, Texans overwhelmingly say the COVID-19 pandemic and the need for economic growth are their top concerns.
A survey by the Hobby School of Public Affairs at the University of Houston found that 37% of Texas voters listed the pandemic as the most pressing issue facing the state. Economic growth ranked second, with 21.5% saying that is their top concern.
When asked for their top three issues, people added health care to the list.
"Texans voted in unprecedented numbers this fall, suggesting they are likely to be highly engaged in public policy issues in the coming months," said former state Sen. Kirk P. Watson, founding dean of the Hobby School. "This survey offers insight into what voters want and expect from their state officials."
While dealing with COVID-19 - which has infected more than 1 million Texans and killed more than 21,000 - was the top concern, the survey illustrated a wide split along partisan, racial and ethnic lines. Almost 60% of Democrats listed the pandemic as their top concern, for example, compared with 27% of Republicans and almost 28% of Independents. Meanwhile, Republicans and Independents chose economic growth as the top issue, with support from 32% and 26% respectively, compared with just 4% of Democrats.
The racial and ethnic split was even larger, with 57% of African Americans and 46% of Latinos listing the pandemic as their top priority. That fell to 29% among Anglos. The full report is available on the Hobby School website.
"The gulf between groups of voters tells us that the Legislature won't have an easy time finding solutions that please even a majority of constituents," said Renée Cross, senior director at the Hobby School. "These differences will likely make major decisions, such as whether to dip into the Rainy Day Fund, more difficult."
Still, Cross said, strong support for dealing with the virus, the economy and health care – all of which are in some way related to the pandemic – makes it clear COVID-19 remains top of mind for many people.  
Hundreds of bills will have been prefiled by the time the Legislature opens on Jan. 12, dealing with everything from expanding Medicaid to vote-by-mail. 
Mark P. Jones, a research associate at the Hobby School and Baker Institute fellow in political science at Rice University, said the survey indicates that voters are more concerned about issues that affect their everyday lives.
"The national conversation has focused a great deal of attention on racial equity, criminal justice reform and other social justice issues," Jones said. "We found Texans are more concerned with the nuts and bolts of governing – How safe are we from the pandemic? How likely are people to be employed and able to access health care?"
The survey was conducted online Oct. 13-20 in English and Spanish among likely Texas voters.  The margin of error is +/3.1%. The survey projected that Donald Trump would defeat Joe Biden in Texas by 5.3% of the vote. Official election results released by the Texas Secretary of State on November 24 indicate Trump's margin of victory over Biden was 5.58%.
---