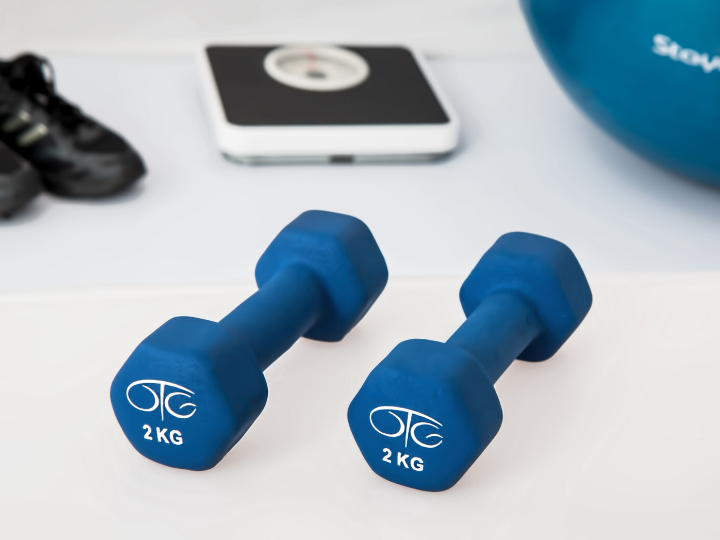 The coronavirus pandemic is forcing many people to work from home and in isolation. But if there's ever a time to keep our bodies moving, it's now.  
Exercise isn't just good for your muscles and mind, it also primes your immune system making it tougher to get sick, according to Melissa Markofski, assistant professor in the University of Houston Department of Health and Human Performance. As a certified exercise physiologist with the American College of Sports Medicine, her research focuses on the importance of physical activity in healthy aging.
"When we perform regular physical stresses like exercise, it helps us respond better to psychological stress. It also keeps our immune system healthy as we get older," she explained.
Markofski says immune cells are released into our circulatory system every time we exercise. She describes "pools in our body" where the cells "hang out" until they're called into action. That release may help the immune cells survey the body, landing in tissues where germs are likely to be—such as the lungs. COVID-19 is a potentially deadly respiratory disease with symptoms including dry cough and shortness of breath.
"There is so much out of our control right now, but what we can control is our exercise habits," she added. "We know being sedentary is not great and we are under these orders to stay at home, but that doesn't mean we need to stay sitting down."
Markofski answered a few questions on how we can all keep moving and stay healthy while cooped up at home.
Is there a certain amount of exercise a day that will make a difference? 
The general minimum recommendation from the American College of Sports Medicine and the American Heart Association is 150 minutes or 2.5 hours of exercise per week. That translates to about 30 minutes per day, five days a week of moderate exercise. If it's difficult to carve out that much time, three days per week of at least 20 minutes a day of vigorous exercise can also get the job done.
What types of exercise do you recommend?
I would recommend trying to incorporate strength-training exercises and whatever activities you really enjoy – perhaps a brisk walk, or a run or even a dance video. For moderate intensity exercise, you can still have a conversation. When you get to the point where you have difficulty holding a conversation, that's vigorous intensity. Most of us are exercising alone, so we don't need to worry about having a conversation.
For those who have gym memberships and/or don't have traditional exercise equipment at home, what are some of the household items that can be used for working out?
If you have a suitcase or a shoe box, you can fill them up with cans of food and use them as weights. You can also use gallon water bottles. There are also exercises you can do from in your chair such as arm raises and bicep curls. You can always use a mat on your floor or rug for push-ups and squats or do squats against the wall. Even getting outside to take a walk or a run is beneficial. We also want to reduce our time spent sitting. It's important to get up and walk laps around your home between work tasks or episodes of the show you are watching.
People who don't know how to design an exercise program have options available to them.There are many resources online and most are designed to be done in the home. No matter your interests, whether it's the popular HIIT program, Dance Revolution, contemporary dance or Pilates, there's an exercise for everybody.
What can be done at home to help children who are accustomed to having recess or physical education classes?
Children need more physical activity than adults. We recommend at least an hour every day for kids. Fortunately, there are lot of great resources online for children such as GoNoodle, Fitness Blenders and Kidz Bop. PE teachers are also putting their exercise videos on YouTube and Twitter.  They can do it in three 20-minute blocks or two 30-minute blocks or just running around the yard kicking the ball, doing an obstacle course – anything to keep up their activity. With my own kids, we've been having fun going for walks and doing nature scavenger hunts.
When should you not exercise?
If someone is experiencing symptoms that are in the neck and above —say allergies, we say this isn't a reason not to exercise if you have the energy for it. Anytime you are feeling symptoms in the chest or have a fever, you want to avoid exercise. Exercise and fevers both lead to body water loss, and when we have an elevated temperature, we don't want to exacerbate dehydration. Further, if your body is fighting an infection in the lungs the immune system doesn't need to be 'distracted' by responding to exercise—it needs to focus on the infection.
---