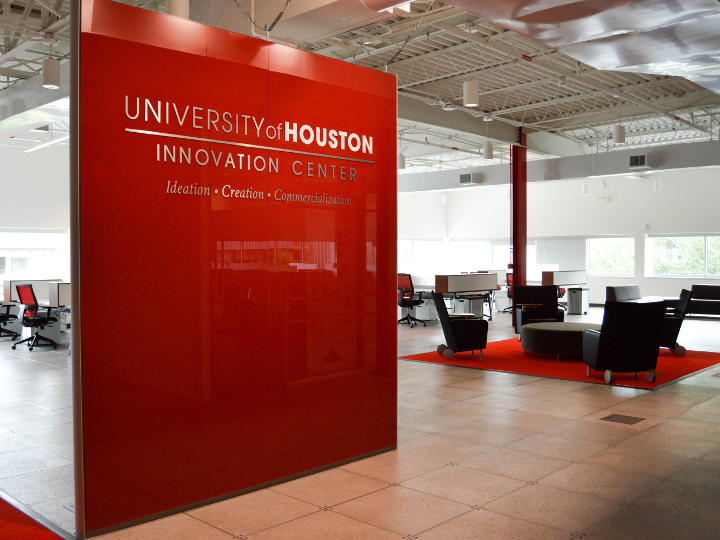 The University of Houston System has launched a $2 million research fund to help faculty inventors bridge the gap between research and commercialization.
The Chancellor's Technology Bridging Fund was announced Thursday. It will offer grants to qualifying faculty to cover costs between proof of concept and commercialization.
"University faculty are working to solve some of the most critical problems of the day, from energy and the environment to medicine," said Renu Khator, chancellor of the UH System and president of UH. "It often requires an additional boost to get technologies from the lab to the commercial arena, and this fund is designed to help our faculty take that leap."
Officials expect to make between four and 10 awards for each of the next five years; most will be between $25,000 and $75,000.
Tom Campbell, executive director of the Office of Technology Transfer and Innovation in the UH Division of Research, said the grants are intended to help faculty at UH System universities build a prototype or further test the technology under industry-relevant conditions.
That stage of development seldom qualifies for basic research funding, he said. "The Technology Bridging Fund will fill a gap. It's really difficult to find funding at this early stage of development, and as a consequence, a lot of innovative concepts sit on the shelf."
Ultimately, the goal is to push UH System-created technologies to a stage where they can be licensed to startups or established companies.
"It's a way to de-risk these technologies and attract external interest," Campbell said. "We want to move people and ideas closer to the market. Having access to this type of funding to do that can be extremely valuable."
---