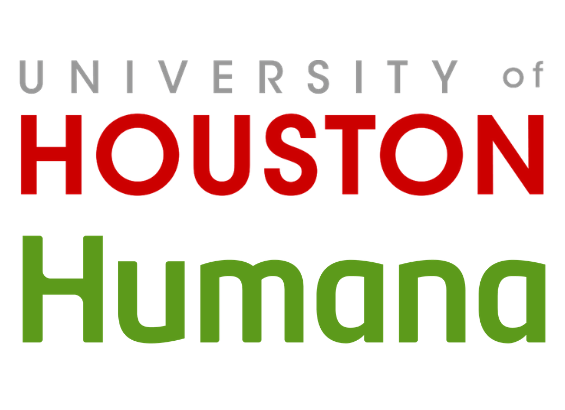 The Humana Integrated Health System Sciences Institute at the University of Houston, founded to help transform the future of health care education and delivery, will hold its kick-off event at 10:30 a.m. Thursday, December 6. The event features a panel discussion on value in health care, addressing social determinants of health and the importance of interdisciplinary education for future health care professionals. Students in health-discipline colleges will also network with leaders from UH and Humana and compete in a health care poster competition depicting ideas for integrated care delivery.
UH and Humana united to form the institute in September with an initial $15 million gift from Humana to the UH College of Medicine. It will have a long-term focus on improving health outcomes and expanding the use of value-based payment models, which base payment on patients' health and recovery rather than reimbursement for each service provided.
"Health care is no longer a solo sport," said Stephen Spann, founding dean of the College of Medicine. "We can only deliver the best care when a team of competent health care professionals works together toward a common goal, which is ultimately to improve the health of our patients."
"We have a shared commitment to training the primary care physicians of tomorrow, giving them the tools they need to understand and practice population health," said Roy Beveridge, Humana's chief medical officer. "This partnership will allow us to integrate care and better address social determinants of health, such as loneliness and food insecurity, ultimately improving health outcomes for those with the greatest needs."
What: Humana Integrated Health System Sciences Institute Kick-Off Event
Who: Leaders from the University of Houston and Humana; Students, faculty and staff welcome
When:  10:30 a.m. – 2 p.m. Thursday, Dec. 6
10:30 – 11:15 a.m. – Student/Leader Networking
11:15 – 11:45 a.m. - Renu Khator, University of Houston president; Roy Beveridge, Humana chief medical officer; Stephen Spann, College of Medicine founding dean
11:45 a.m. – 12:15 p.m. - Presentations from abstract competition winners
12:30 – 1:15 p.m. - Panel discussion with Spann, Lamar Pritchard, UH College of Pharmacy dean; Kathryn Tart, UH College of Nursing dean; Worthe Holt, Humana Chief Medical Office vice president
1:15 – 2:00 p.m. – Student/Leader Networking
Where: Hilton University of Houston, Shamrock Ballroom, 4800 Calhoun Road, Houston, TX. Parking available at the Hilton garage. Map
About the Humana Integrated Health System Sciences Institute at UH
The Humana Integrated Health System Sciences Institute at UH unites the University's new College of Medicine with the colleges of nursing, pharmacy, social work and optometry. The collaboration is designed to graduate physicians, nurses, pharmacists and other health-care professionals who are trained in population health and are interested in primary care and working with the underserved.
Both UH and Humana embrace the need to adapt to a rapidly changing health care system, which will require a new approach to medical science. A "third pillar" of medical education – in addition to basic science and clinical science – is now recognized by the American Medical Association as crucial. Health systems science now also emphasizes understanding the role of human factors, systems engineering, leadership and patient improvement strategies.
"By arming our students with knowledge to understand the structure, process and policy of the health care system, they'll be better prepared to lead the evolution of how quality, value-based care is delivered," said Spann.
The partnership includes opportunities for Humana employees to hold adjunct professorships and other teaching positions at UH while also helping to shape curricula on a variety of health-related topics. Value-based care clinic labs will be established for UH health sciences students and medical residents along with internship and rotation programs to provide practical experience.
---