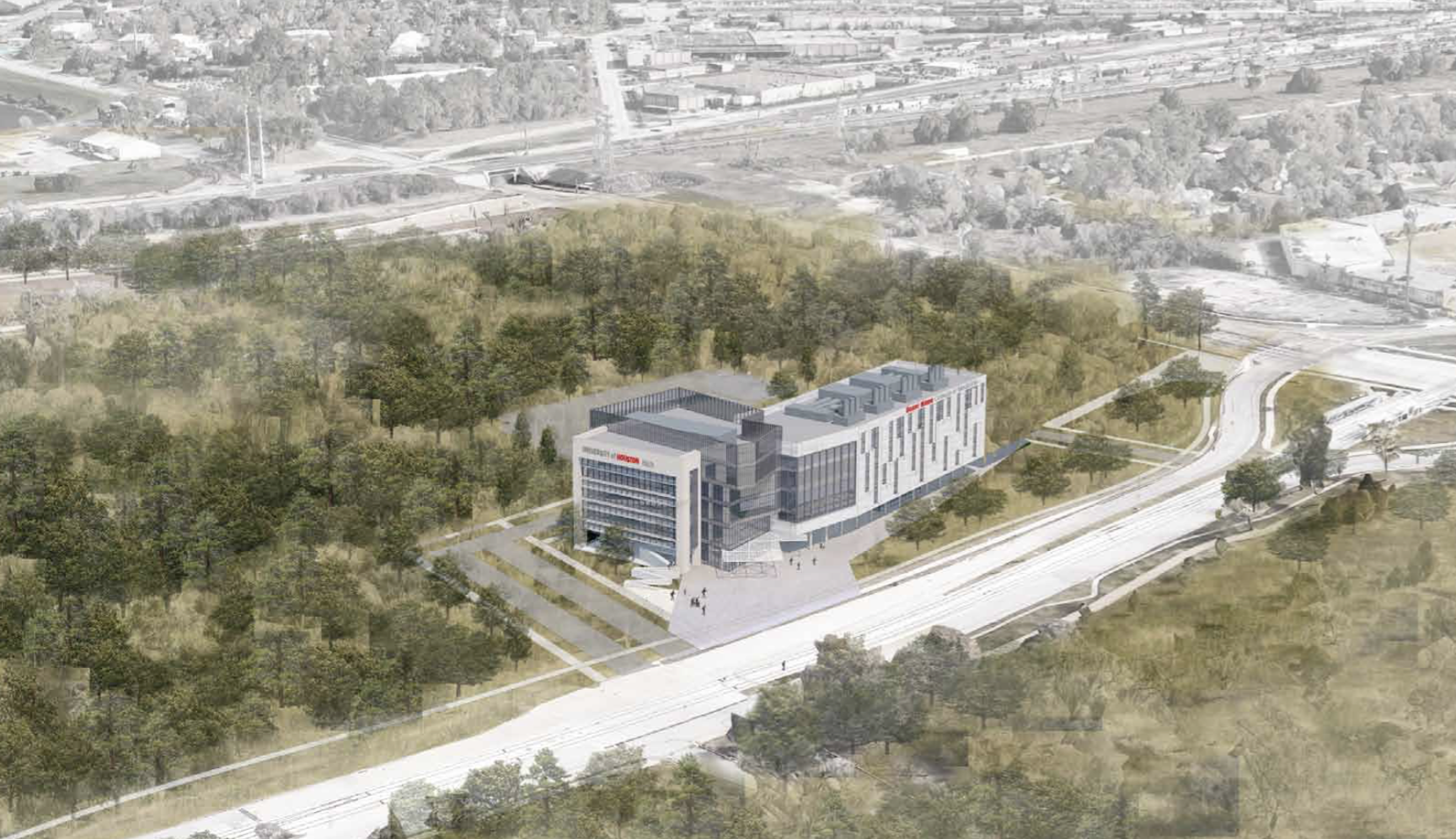 A new University of Houston College of Medicine building will be constructed on the UH campus following approval Thursday by the University of Houston System Board of Regents. The approximately 150,000 square foot medical school building will be located at the "MacGregor site," a 43-acre tract of undeveloped land the University purchased in 2008 near MacGregor Park on Martin Luther King Boulevard at Old Spanish Trail.
The College of Medicine will focus on preparing primary care doctors to practice in underserved urban and rural communities, addressing a significant shortage. Texas ranks 47th out of 50 states in primary care physician-to-population ratio.
"Building the College of Medicine on campus in close proximity to some of our communities that need it most is ideal because it aligns with our mission. Despite being home to the largest medical complex in the world, Houston has significant health disparities that our medical school will address, " said Dr. Stephen Spann, founding dean of the College of Medicine. "It also allows for meaningful collaboration with other health programs throughout the University, which is essential to training well-rounded medical students."
The University can next begin negotiating and executing contracts for design and construction. The College of Medicine building is projected to be an approximately 150,000 square foot, four-story structure at an estimated cost of $65 million. The University will pay for the building using institutional capital funds reserved for construction projects. 
The UHS Board of Regents also approved the establishment of tuition and fee rates for the Doctor of Medicine (MD) degree at the University of Houston at $23,755 per year, on par with medical degrees from other Texas public universities. Initial enrollment of 30 students is expected in fall 2020, pending federal accreditation, growing to full enrollment of 480 students over the next eight years. The Texas Higher Education Coordinating Board unanimously approved a UH Doctor of Medicine degree last month.
Full four-year tuition for the inaugural class will be funded by an anonymous donation announced in July, while full tuition for one-third of the second class will be covered by a gift from the John M. O'Quinn Foundation.
The Health 2 building on the UH campus currently serves as the temporary home to the College of Medicine until the MacGregor building opens. Health 2 provides the necessary facilities and resources for attaining preliminary accreditation from the Liaison Committee on Medical Education. The College of Medicine will submit its LCME application between December and April.
The other site considered by the UHS Board of Regents for the medical school building was a university-owned property on Moursund Street at Braeswood Boulevard in the Texas Medical Center.
---