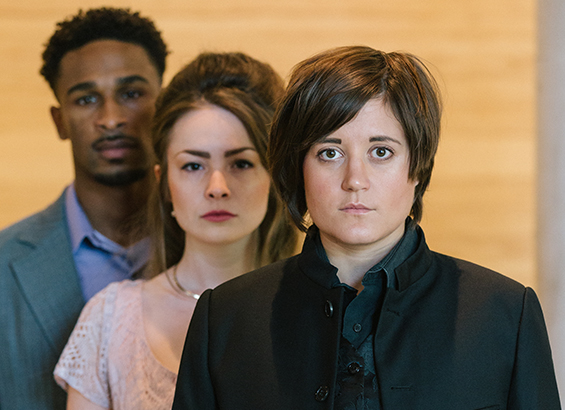 The Houston Shakespeare Festival, a treasured Houston summer tradition for more than 40 years, will soon be underway. To mark the occasion, Houston Mayor Sylvester Turner will declare Friday, July 27 as "Houston Shakespeare Festival Day," kicking off the 2018 performances the same day at Hermann Park's Miller Outdoor Theatre.
During his curtain speech, Rob Shimko, the festival's executive director, will read a proclamation from the Mayor's office before "Hamlet" takes the stage.
The event is produced by the University of Houston School of Theatre & Dance and directed by Artistic Director Jack Young. Performances at Miller Outdoor Theatre (6000 Hermann Park Dr.) are free and open to the public. The 2018 schedule is as follows:
"Hamlet" – July 27, 29, 31; Aug. 2, 4, 8:15 p.m.
"Comedy of Errors" – July 28; Aug. 1, 3, 5, 8:15 p.m.
The UH School of Theatre & Dance is the training ground for some of the nation's top talent who have appeared on Broadway, as well as in numerous films and television series.
"This festival celebrates the return of actors we cultivated here," Shimko said. "They've been launched into the profession, gotten experience under their belts to become more seasoned actors, and they come back here as leaders in the company."
Click here for more details about the Houston Shakespeare Festival. Information about tickets and the venue can be found on the Miller Outdoor Theatre website.
---