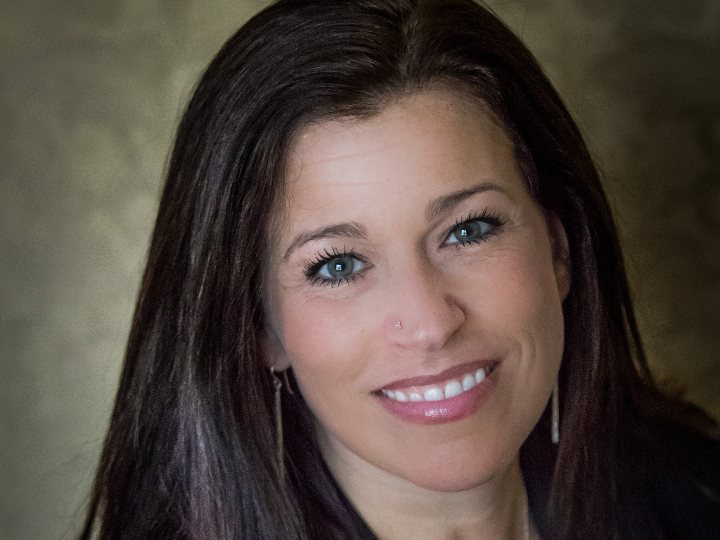 'Disparity' is a bad word to Lorraine Reitzel, chair of the Department of Psychological, Health and Learning Sciences at the University of Houston College of Education. And yet it defines everything she does.
"Disparity is an unfair difference. It's not just a difference; it's based on some inequity that's potentially solvable," said Reitzel.
So solve it she will try. Her focus: the disparity of diverse students in the pipeline to become medical professionals. With a four-year $1.3 million grant from the National Institutes of Health, Reitzel and a colleague from the University of Texas MD Anderson Cancer Center will work to create a more diverse pool of medical doctors and scientists while also stimulating collaborative cancer disparities research. That research includes the impact of chronic childhood stress, such as living in poverty, on cancer risk in Mexican immigrants and how factors including tobacco use, poor diet and physical inactivity impact African-Americans and Hispanics in Houston's Third Ward and East End neighborhoods.
Reitzel will work with Lorna McNeill, chair of the Department of Health Disparities at MD Anderson, on the project, called U-HAND (University of Houston/MD Anderson) Program to Reduce Cancer Disparities. She said it is especially meaningful for a university like UH, the second most ethnically diverse major research university in the United States, to take on this work.
"We are creating an infrastructure that gives our minority students exposure to careers in cancer research and medicine in a way they've never experienced," said Reitzel. The students will be involved with the entire cancer continuum, from prevention to survivorship, in the hope they will go on to serve their own communities.
"A fundamental underlying belief in the value of bringing diversity into science and medicine is so students can ultimately translate what they're learning to affect those populations and decrease the disparities that exist in health care," said Reitzel.
Despite dropping cancer mortality rates nationally, African-American and Hispanic populations are disproportionately affected by cancer. African-American men and women have the highest overall cancer death rates, and African-American men have the highest rate of cancer. Among Hispanics, cancer is the leading cause of death. Data from 2013 has shown that African-Americans in the Houston metropolitan area were 14 percent more likely to die from cancer than whites.
Through the program, UH and MD Anderson will establish the Cancer Research Education Program, where MD Anderson faculty members will serve as research mentors for students and junior faculty. Kayce Solari Williams, director of the health program in the UH College of Education, and Shine Chang, director of the Cancer Prevention Research Training Program at MD Anderson, will serve as co-directors. The project also involves UH's HEALTH (Helping Everyone Achieve a LifeTime of Health) Research Institute, an interdisciplinary effort launched in 2016 to address health concerns in marginalized communities. Reitzel serves as co-founder and co-director of the institute.
Reitzel, a first-generation college graduate and cancer survivor of more than a decade, understands how intimidating a medical career might seem to someone with limited resources. Her own experiences have propelled her passion to eliminate health care inequities, both in the workforce and in health outcomes.
"As a result of this program, one day I would like to see a generation of students who are now doctors and scientists who would never have had these opportunities," she said. She's not only certain it's the right approach, she also thinks it's nothing short of life changing.    
"I work with undergrads, giving them opportunities to publish, and I've seen it change the course of their lives," she said. "Some are now working at MD Anderson, some are getting master's degrees in public health – all because they've been exposed to it and they realized that in doing it, they could do it. They didn't know they could do it before they had the opportunity."
About the University of Houston
The University of Houston is a Carnegie-designated Tier One public research university recognized by The Princeton Review as one of the nation's best colleges for undergraduate education. UH serves the globally competitive Houston and Gulf Coast Region by providing world-class faculty, experiential learning and strategic industry partnerships. Located in the nation's fourth-largest city, UH serves more than 45,000 students in the most ethnically and culturally diverse region in the country.
Cover photo credit: Getty Images
---