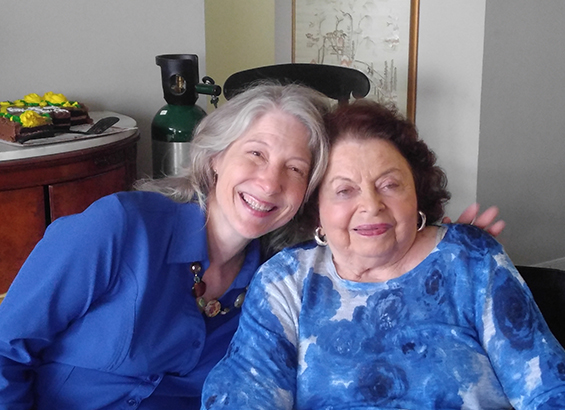 For half a century, violinist Fredell Lack taught University of Houston music students how to master the instrument, and gave them the tools and guidance to become world-renowned musicians.
On Sunday, Sept. 17, nearly a month after Lack's passing at the age of 95, Maurice Sklar, will give a special performance at the Moores Opera House to honor the woman who taught and mentored him as a child and as a graduate student at UH.
"She was like my mom and I feel like she is still here with me," Sklar said.
Sklar will be the first of five artists handpicked by Lack to be featured guests in the 2017-2018 Fredell Lack Legacy Violin Series.
"It was Lack's vision to create the series and bring her former students to UH to perform before an audience because they have crafted very successful and unique musical careers that highlight each of their strengths," said Karen Wilkson, who studied at UH under Lack in the 80's and assisted the late violinist in making this series a reality.
The 2017-2018 Fredell Lack Legacy Violin Series includes:
The combined programs of the artists will present music ranging from the baroque, classical, romantic and modern eras to folk fiddle and world premiers.
"I know everyone will celebrate Fredell Lack as a mentor and teacher. She made great contributions to the UH Moores School of Music and to the music and art scene of the city of Houston," Wilkson added. "She loved this university and its students."
---