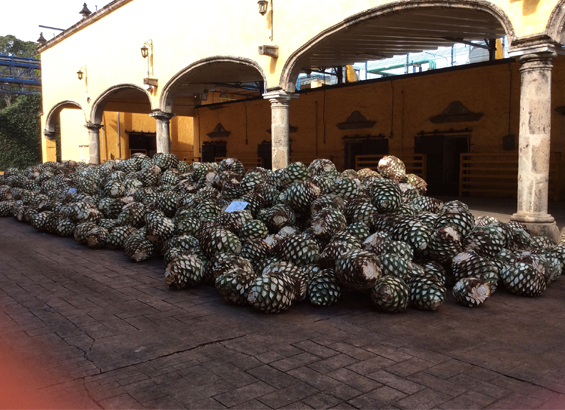 Registration is now open for the Spirits of Mexico class at University of Houston Conrad N. Hilton College-San Antonio. The class, to be held Jan. 3-11, places a strong emphasis on business and operations as it relates to tequila and mezcal. It is the first of its kind in the Alamo City.
Hilton College–San Antonio offers the city's first and only bachelor of science degree in hotel and restaurant management, with courses that are relevant to the area's hospitality industry. Spirits of Mexico is an exciting addition to the college's food and beverage curriculum.
"Tequila is a very significant part of restaurant and culinary operations here in San Antonio," said Lisa Hernandez, assistant dean. "The class will include tastings and tours, but it will also offer students so much more."
Spirits of Mexico includes four days of classroom education in San Antonio, where students will learn about tequila and mezcal – including aspects of production, agriculture, sustainability, history and its role in today's culture. The syllabus also covers business operations, sales and distribution, as well as costs and pricing. The class will then travel to Guadalajara, Mexico, for another four days to visit three distilleries, the Tequila Regulatory Council and the Guadalajara Convention and Visitors Bureau.
Upon their return to the United States, students will be well-versed about premium, middle-of-the-road and boutique spirits. They also will learn how to design menus that feature tequila and mezcal, whether as part of a larger bar concept or as part of a tequila bar.
"Students will learn how tequila is distributed, and how to make a profit," said Nathan Jarvis, clinical assistant professor. "If they want to open a tequila bar, knowledge gained from this class will help them learn know how to properly select their spirits."
In preparation for the inaugural class, Hilton College-San Antonio is working with industry partners Patrón Spirits International, Tequila Herradura and Jose Cuervo. Hernandez and Jarvis are also working with an advisory committee that includes Texas Secretary of State Rolando Pablos, John Carbajal of the Paesanos Restaurant Group, and Chef Johnny Hernandez, founder and president of True Flavors Inc. and Grupo La Gloria.
For more information, call Hilton College-San Antonio at 210-526-0051 or e-mail Jarvis at najarvis@uh.edu.
Conrad N. Hilton College–San Antonio is located in the renovated Mission Hotel building across from Sunset Station. It exclusively offers upper-division courses needed to complete a bachelor's degree in hospitality. Students can fulfill their freshman- and sophomore-level courses at its partner school, St. Philip's College. Visit www.hrm.uh.edu.
---