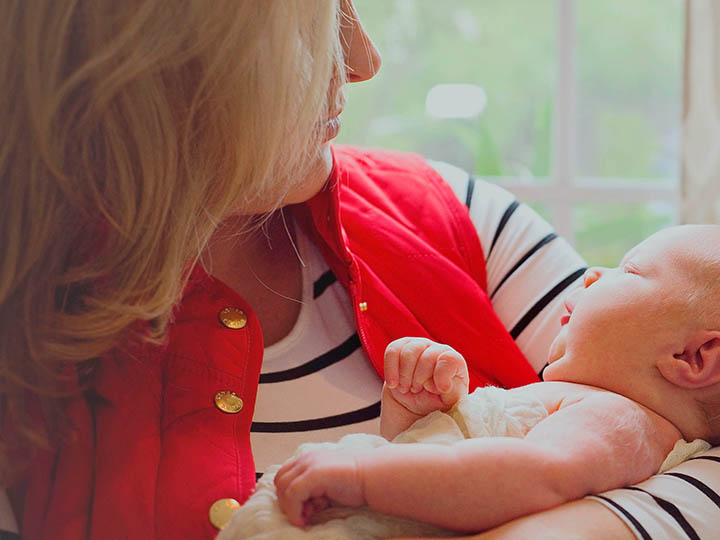 Ask any new mother how she feels and you'll likely hear tired, overwhelmed, and maybe even sad. However, determining the difference between common mood swings and postpartum depression, which affects 10 to 15 percent of new mothers nationally, can be challenging — and so is treating it.
 A University of Houston researcher from the Graduate College of Social Work has developed a home-based intervention specifically for low-income moms and it's already been used to help Houston-area women cope. Research shows mothers from lower socioeconomic backgrounds are twice as likely to suffer from postpartum depression.
 "Moms who struggle to make ends meet carry a huge amount of stress — poverty, unstable family structure, isolation — with so few resources. We are teaching them an evidence-based method of problem solving. If we can help solve the smaller problems, then they can work to gain control over decision making and management of moods," said UH assistant professor McClain Sampson, co-director of The Latina Maternal and Family Health Center at UH.
 The two-year project, Culturally Responsive Intervention to Improve Maternal and Child Wellbeing, targets six cities including Houston and is funded by a $500,000 grant from the W.K. Kellogg Foundation. Latina moms and their families are currently participating in focus groups gauging their feelings about postpartum depression. Then, community health workers trained by Sampson will deliver the home-based intervention to Latina moms showing signs of postpartum depression. The focus groups and intervention will be delivered in English or Spanish depending on the participant's preference.
 This new initiative builds on Sampson's previous research that helped women in Houston's Sunnyside neighborhood and at a local residential treatment facility. According to Sampson, signs of depression decreased while self-efficacy, a person's belief in their ability to succeed, increased.
 "It can be hard to get moms to seek help because of the stigma. It is a myth that all PPD results in mothers killing their children. Actually, suicide, not homicide, is the most common tragic outcome if left untreated," said Sampson. "Women don't want to be labeled as unfit or crazy so they just push through, but that's dangerous. My ultimate goal is to have an intervention that is accessible, affordable and adapted by programs that serve low-income women."
 Sampson is passionate about this plight because of her own experience when she was pregnant. She says not one health care provider ever asked how she was doing. "It occurred to me, 'What if something was really wrong with me and nobody was asking?' I found it alarming, so now I'm doing something about it," she said.
---