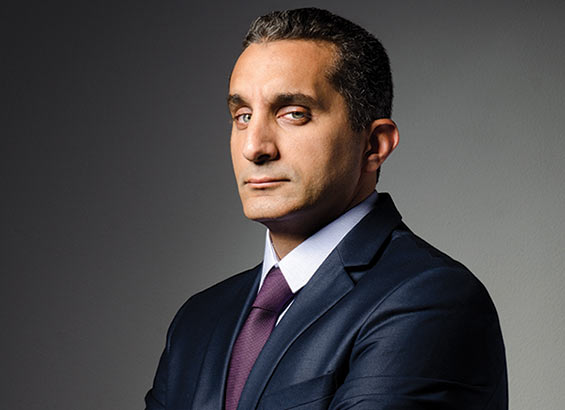 What happens when a former surgeon-turned-satirist from Egypt and a former mayor of Reykjavik, Iceland-turned-comedian get together? You have political satire on a global level, and the University of Houston is the stage.
The Cynthia Woods Mitchell Center for the Arts and the UH School of Theatre and Dance at the Kathrine G. McGovern College of the Arts present two events with world-renowned political satirists Bassem Youssef and Jón Gnarr. The events on Monday (May 1) and Tuesday (May 2) at the UH Lyndall Finley Wortham Theatre are free and open to the public.
Bassem Youssef, The Joke is Mightier than the Sword
The Power of Political Satire: A Conversation with Bassem Youssef and Jón Gnarr
About Bassem Youssef:
Youssef, often called the "Jon Stewart of Egypt", hosted the political satire TV show "AlBernameg," the first of its kind in the Middle East. Despite being the most-watched show in Egypt, Youssef canceled it after three seasons when political pressures on the channel and on the show's creative team made it impossible to continue. He moved his family to the United States to escape lawsuits against him for insulting the ruling powers and ongoing threats to his safety. 
Youssef was named one of the "100 Most Influential People in the World" by TIME Magazine in 2013. His recent projects include a series exploring topics of democracy called "Democracy Handbook" and the launch of his book "Revolution for Dummies:  Laughing Through the Arab Spring."
About Jón Gnarr:
Jón Gnarr is an Icelandic actor, writer and comedian, known for founding a political party: The Best Party in Iceland. He served one term as mayor of Reykjavik.
Gnarr, in Houston for a joint energy and environmental art residency program, is

teaching a screenwriting class at UH that focuses on climate change. Click here to read a recent article on Gnarr.
Gnarr photo courtesy: Helgi Halldórsson Flickr (CC BY 2.0)
---