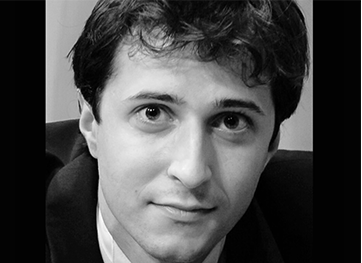 University of Houston Moores School of Music (MSM) alumnus and award-winning pianist Kenny Broberg will accompany Houston Ballet Academy students in this year's Ballet Orchestra for a one-night only collaborative performance at 7:30 p.m., Thursday, April 13 at the Moores Opera House.
Broberg recently won first prize in a concerto performance with the Royal Philharmonic Orchestra and is set to showcase his skills in the 2017 Van Cliburn Competition, one of the preeminent piano competitions in the world.
Nancy Weems, chair of the MSM piano program and mentor, describes Broberg as "emotionally engaged with every note of the music when he performs. He is dedicated to creating a beautiful work of art with every musical performance."
Ballet Orchestra is an annual collaboration between the professional program students of Houston Ballet Academy and the Moores School Orchestra. This performance is unique for both schools in that it allows dance students to perform with a live orchestra and orchestra students to perform with live dancers – an opportunity rarely allotted to both sets of students that will help them prepare for their professional careers.
"Our dancers have a huge benefit from performing with an orchestra in a live setting," notes Academy Instructor and Houston Ballet II Ballet Master, Claudio Muñoz. "Just a few ballet schools have this luxury, and the students can really understand what they will feel once they join a professional company with a professional orchestra."
Under the direction of MSM Director of Orchestras Franz Anton Krager, Houston Ballet Director Vicki Attard and Muñoz, Broberg will perform piano to George Balanchine's "Allegro Brillante" with music by Tchaikovsky, David Lichine's "Graduation Ball," with music by Johann Strauss II and Houston Ballet Artistic Director Stanton Welch's "Brigade" with music by Benjamin Britten.
---