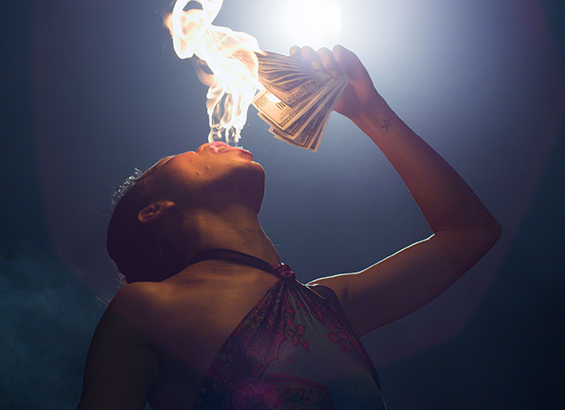 The Blaffer Art Museum at the University of Houston is hosting the first major institutional exhibition by The Propeller Group, a Vietnam and Los Angeles-based art collective. The exhibition kicks off with an opening reception Friday, June 2 from 7-9 p.m. and will be on view through Sept. 30.
The Propeller Group, led by founders Tuan Andrew Nguyen, Phu Nam Thuc Ha and Matt Lucero, is dedicated to elevating the Vietnamese voice on the international arts and culture scene. With backgrounds in visual art and filmmaking, The Propeller Group has developed an innovative model that blurs the line between fine art and popular media. Their projects are anchored in Vietnam's past and present, making the exhibition particularly relevant to Houston, home to one of the largest Vietnamese American populations in the United States.
In conjunction with The Propeller Group exhibition, Blaffer Art Museum is hosting an ambitious public program with UH faculty and staff to connect with this community.
Program highlights:
June 3,1:30 p.m.: A conversation between The Propeller Group's Tuan Andrew Nguyen and Duy Lap Nguyen, assistant professor of world cultures and literatures at UH. Javier Sánchez Martínez, Cynthia Woods Mitchell curatorial fellow at Blaffer, will moderate the discussion.
June 21, 12 p.m.: Beverly Barrett, a lecturer in global studies at the UH Bauer College of Business and the Hobby School of Public Affairs, will lead a gallery tour with a focus on the impact of globalization in Vietnam.
August 30, 12 p.m.: Robert Buzzanco, UH associate professor of history and one of the nation's leading authorities on the Vietnam War, will speak about The Propeller Group's approach to the war.
Summer gallery tours: Trinh Nguyen, programming and marketing coordinator at the Cynthia Woods Mitchell Center for the Arts, will lead gallery tours in Vietnamese. Check Blaffer Art Museum website for day and times.
Click here to learn more about The Propeller Group exhibition. 
What:

The Propeller Group Exhibition Opening and Public Programs

When:

Opening reception Friday, June 2, 7-9 p.m.

Exhibition Open Through September

Public Programs June-September

Where:

Blaffer Art Museum at the University of Houston, 4173 Elgin St, Houston, TX 77004

Media Contact:

Sara Tubbs at 713.743.4248 or sstubbs2@uh.edu
---