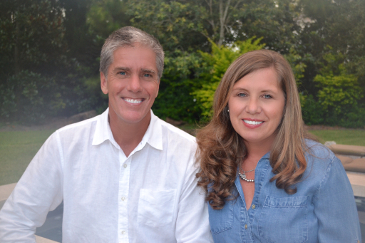 Marvin E. Odum III, the former president of Shell Oil Company, and his wife, Mariloli Odum, have donated $1 million to the University of Houston to create an endowment to provide scholarships.
Half of the annual distributed income of the Marvin and Mariloli Odum Scholarship Endowment will be used to provide scholarships for UH students based upon the University's priorities, and half will provide scholarships to graduates of select Houston high schools who plan to attend UH.
"The University of Houston is on the move. I have seen and felt the positive impact this institution has had on the lives and careers of many graduates, including myself," Odum said.
Mariloli Odum agreed. "By investing in University of Houston students, we know we are not only investing in their futures, but the future of our entire community," she said.
Odum retired as president of Shell Oil Company earlier this year; he received his MBA from UH in 1995 and was a founding member of the President's Energy Advisory Board, which offers guidance and support to the University's energy education, research and technology incubation efforts.
Mariloli Odum is an active community volunteer. The Odums have three children, one of whom graduated from UH in 2015.
"The success of our students is our top priority, whether they hail from Houston or halfway around the globe," said UH President Renu Khator. "I am grateful for this significant commitment to Houston's university, and especially that this donation will support high-achieving Houston-area students who wish to attend a Tier One public research university in their home town."
"The Odum's generous gift is a testament to the importance of UH in preparing the next generation of Houston leaders," said Eloise Dunn Stuhr, vice president for university advancement. "Marvin and Mariloli are wonderful representatives of our loyal, high-achieving alumni and proud Cougar parents."
Seniors from the following Houston high schools will be eligible for scholarships from the endowment income designated for local scholarships: Milby High School, Cesar Chavez High School, Stephen F. Austin High School, Spring Woods High School and Northbrook High School.
A minimum of five scholarships will be awarded annually from the Marvin and Mariloli Odum Scholarship Endowment. Recipients must be full-time undergraduate students and will be selected by the UH Scholarship Selection Committee, based upon financial need and other criteria.
---