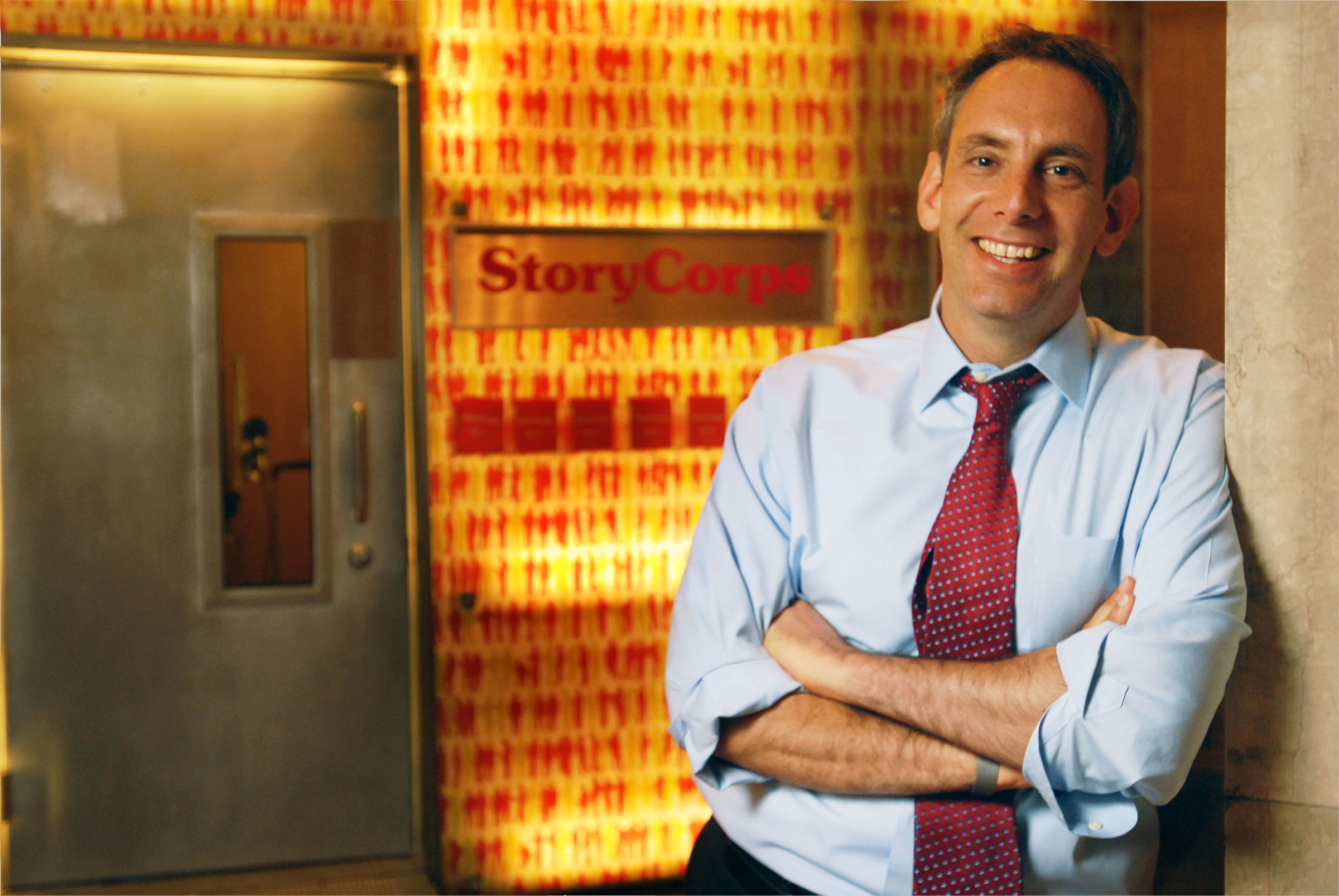 Dave Isay, founder and president of StoryCorps and author of the 2016 Provost Summer Read "Listening Is an Act of Love: A Celebration of American Life from the StoryCorps Project," will deliver a public lecture and participate in activities with University of Houston students, faculty and community supporters on Monday, Nov. 14.
The Provost Summer Read program was launched three years ago by Paula Myrick Short, UH senior vice president for academic affairs and provost. The goals of the program were clear: to create community among first-year students through a common reading experience as well as set the tone for the kind of critical thinking and intellectual rigor that will be expected from students' academic work at UH.
"As we chose the book for this third year of the program, we thought about the experiences of our students as they begin a new journey and new identities as college students," said Short. "'Listening is an Act of Love' reinforces the fact that we all have unique stories to tell. I hope students have had a chance to reflect on their own story and how that story contributes to the story of the University of Houston."
StoryCorps is one of the largest oral history projects of its kind, collecting more than 100,000 conversations, which are preserved at the American Folklife Center at the Library of Congress. Through profound storytelling, this particular StoryCorps book celebrates the varied backgrounds of everyday people. Short said it reminds us how we are all connected. Short challenged the freshman class to reflect on the story that guided them to the UH and to think about the story they hoped to create as a Cougar.
"If you've ever felt alone and as though you can't relate to anyone, I guarantee you can find a story in this book and apply it to your life. The stories are sad, inspirational and empowering," said Sou Teng, Cub Camp staff member. "I would definitely recommend reading this book, if only to learn about other people's perspectives. It has particular relevance on a campus like ours, which prides itself on our diversity."
During New Student Orientation, all incoming freshman were given a copy of the book to read over the summer. Once the fall semester began, freshmen engaged in meaningful dialogue with their peers regarding the book's themes. Additionally, students were encouraged to participate in an interview contest that allowed them to share their journey to UH and the impact they hope to make upon graduation.
Isay's lecture and book signing will take place at 6 p.m., Monday, Nov. 14 at the Hilton University of Houston in the Waldorf Astoria Ballroom.  The event is free and open to the public. For more details, visit uh.edu/psr.
Isay founded StoryCorps in 2003. He is the recipient of numerous broadcasting honors, including six Peabody Awards and a MacArthur "Genius" Fellowship. He is the author/editor of numerous books, including: "Listening Is an Act of Love" (2007), "Mom: A Celebration of Mothers from StoryCorps," "All There Is: Love Stories from StoryCorps" (2012), and "Ties That Bind: Stories of Love and Gratitude From the First Ten Years of StoryCorps" (2013). In 2015, he was recognized with the TED Prize, awarded to one exceptional individual with a creative, bold vision to spark global change.
For more information on the Provost Summer Read Program, visit www.uh.edu/psr.

For more information on the StoryCorps project, visit: www.storycorps.org.
Contact:
Christine Klocke
Director of Marketing and Communication, Office of the Provost
University of Houston
Email: chklocke@uh.edu
Phone: 713-743-1182
###
---