The summer starts in Havana, Cuba for 18 University of Houston students. Their two-week study abroad experience will take them to the heart of Cuba to focus on public health. It's part of the UH Graduate College of Social Work's Latin American Study Abroad Initiative.
The majority of students are undergraduates from the Honors College, Comparative Cultural Studies and Hispanic Studies. Five students are from the Graduate College of Social Work (GCSW), preparing to become professionals in the health and mental health care fields. The Study Abroad to Cuba is a collaboration with Mabel Cuesta, assistant professor of U.S., Latino and Caribbean literature, and the Department of Hispanic Studies in CLASS.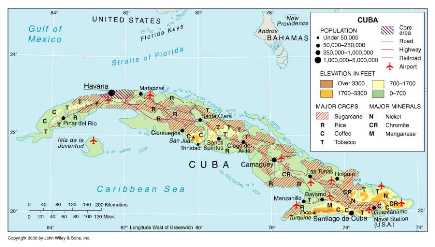 "Our travels around Cuba will focus on health, mental health, women's health, culture — issues that our graduate students who are pursuing professional degrees will need to be well-versed in," said Luis Torres, professor and assistant dean of research for the GCSW. "All the students will increase their understanding of social justice issues and develop fluency in professional and clinical language in both English and Spanish." 
The group will fly to Havana where, from June 4-19, they'll partner with faculty from the University of Havana. They'll travel to Cienfuegos, Santiago, Trinidad and Varadero beach, where students will participate in a beach-cleanup service project. 
Torres says in addition to visiting health care centers, they'll also visit places that practice folk healing and Santeria, the Afro-Caribbean religion that blends Yoruba beliefs with some traditions of Catholicism.  
"Our travels also will include art and culture, especially studying literature as it relates to promoting social justice," he said. "We'll meet with poets, an LGBT group of artists, and the publishers of 'Ediciones Vigía,' who create handmade books."
Students will be asked to create photo essays that they will present to classmates during the fall semester.
The college's Latin American Study Abroad Initiative began in 2011, with the goal of building bridges between Latin American countries that have large populations and organic ties in Houston. The program has taken students to study abroad in El Salvador, Bolivia and Mexico. Next year the group will travel to Puerto Rico and the Dominican Republic. This is the first time the program has partnered with the UH Department of Hispanic Studies. 
---