A team of University of Houston students from different health-related fields joins 30 teams across the country in a program to understand critical issues surrounding high-needs patients, or high-utilizing patients. The 2016 Interprofessional Student Hotspotting Learning Collaborative brings together teams from varying disciplines to study health care issues, learn about root causes and share what they learn.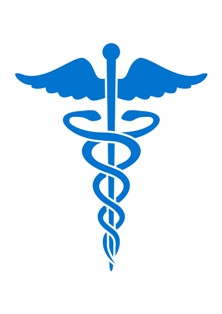 The experience is a program of the Camden Coalition of Healthcare Providers, the Association of American Medical Colleges and Primary Care Progress.
"Interprofessional education is becoming more important in health care because it's not just a doctor taking care of a patient. It's a health team," said Dr. Stephen Spann, planning dean for the proposed UH Medical School. "Our students will come together and with their multidisciplinary points of view see the complex picture of high-utilizing patients, as they look for root causes from their disciplines' perspective."
The UH team will be comprised of students and faculty advisers from the Graduate College of Social Work (GCSW), School of Nursing, College of Optometry, College of Pharmacy, College of Law and the Honors College Pre-Med program.
High-utilizing patients have many health care needs and encounter a variety of challenges in the health care system, particularly effective access and care. Their high needs come at a high cost, as they bounce from various emergency rooms to various health care providers never really resolving their health issues. According to the Robert Wood Johnson Foundation, the sickest 5 percent of patients cause more than 60 percent of health care costs.
For six months—fall 2016 semester and a part of the spring 2017 semester — the UH students will partner with doctors from the Patient Care Innovation Center to meet with and follow three or four high-utilizing patients. These patients may be in hospitals, emergency rooms, in their own homes or homeless. In addition to patient visits, students will meet as a team every month to discuss their patients and participate in monthly online conferences with the hosts of the program to develop interventions to help the patients remain healthier and avoid emergency room visits and hospital admissions. 
"Training with other professions who are skilled at identifying challenges and resources in different realms of the patient's life provides value to the patients as well as the individual disciplines," said assistant professor McClain Sampson, a faculty adviser on the program and the director of GCSW's Global Leaders of Behavioral Health Education for Youth. "Social work students are trained to identify social, psychological and economic barriers among individuals and families. Interprofessional training increases compassion in care, which is familiar territory for social workers."    
Dr. Spann says with the success of this pilot program at UH, other health-related programs will participate in coming years.  He says it is critical for students to approach their health care training in diverse teams and with real world experiences.
"There are a lot of social determinants that contribute to health. It's not just biology," Spann said. "It's education, income, health habits — it's more than giving out pills or performing surgery to keep people healthy. Health is complex."
---