Houston entrepreneurs and philanthropists Victor and Barbara Samuels have extended their commitment to the University of Houston Graduate College of Social Work (GCSW) with a $1 million gift to support the college's students.  

The gift builds on an endowed scholarship the Samuels established in the GCSW in 2014.
"This generous gift will further support the next generation of social workers who choose this profession because they are caring, because they are compassionate and because they want to actively address issues of social, racial, economic and political justice," said Alan Dettlaff, dean of the College. "Our students and our College are very appreciative of the Samuels' commitment to social work and the protection of the most vulnerable in our society."
The scholarship is open to all students in good standing who are interested in pursuing a career in social work. Recipients are chosen both on their academic merit and financial need.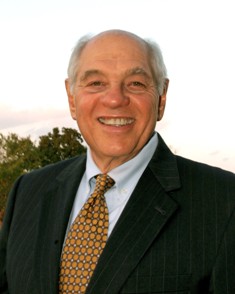 The Samuels have been longtime supporters of the College, dating back to 2002, when Vic Samuels joined the Dean's Advisory Council. In 2014 they endowed the "Dr. Barbara G. (Bobbi) and Mr. J. Victor (Vic Samuels Dean's Advisory Council Endowed Scholarship in the GCSW." 
"Social workers strive to improve individuals and communities and help the neediest in society," Vic Samuels said. "The GCSW has become a primary source of social workers in Houston and our surrounding area. We expect our gift to be an investment in our city, now and in the future."
Victor Samuel is the former CEO of Victory Packaging, which he established in 1976. He and his wife also endowed the "Bobbi and Vic Samuels Center for Jewish Living and Learning" at Houston's Evelyn Rubenstein Jewish Community Center. He recently was awarded an Honorary Degree at the University's 2016 Commencement ceremony. Mrs. Samuels is a UH alumna and was a longtime instructor at UH Clear Lake.  
---