The University of Houston now has a new school focusing on public policy. The UH System Board of Regents unanimously approved the creation of the Hobby School of Public Affairs during its May 19 meeting.  The name honors former Texas Lt. Gov. Bill Hobby.
"The Hobby School of Public Affairs reflects Gov. Hobby's idea of public policy — one that emphasizes rigorous quantitative analysis, as well as the ethics and transparency in how policy is conducted and analyzed," said Jim Granato, professor and director of the School. "Moreover, the Hobby way seeks to use these tools to answer practical questions: is the policy effective? Is the policy cost efficient?  And are there unintended consequences that could defeat the policy's goal?"
The measure now goes to the Texas Higher Education Coordinating Board (THECB) for approval.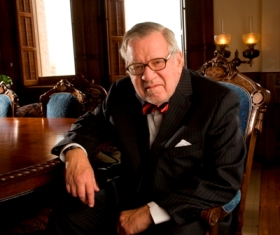 The Hobby School of Public Affairs plans to build on its existing educational and research opportunities. For example, its interdisciplinary approach to public policy challenges will be emphasized through its Master of Public Policy (MPP) degree. In fall 2016, The Hobby School will offer the MPP as a dual degree option with the Graduate College of Social Work's Master of Social Work.
"At the University of Houston, we are always striving to attract a new generation of students and scholars to our campus. By creating the Hobby School of Public Affairs, the university is taking positive steps to create alumni who will address public policy challenges in innovative and effective ways," said Paula Myrick Short, UH System senior vice chancellor for academic affairs, and UH senior vice president for academic affairs and provost.
The Center for Public Policy, founded in 1981, will be housed in The Hobby School and will continue its research projects, including its polling operations, government internship programs in Houston, Austin and Washington, D.C. and its Certified Public Manager program.
"Policy schools, by their very nature, introduce an interdisciplinary emphasis not only to serve the community, but to create an entity on college campuses that fosters research and teaching partnerships that expand on traditional siloed academic approaches to teaching and research," Granato said.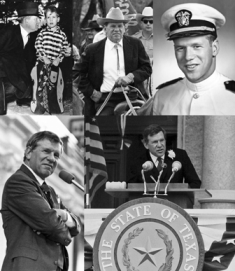 Associated faculty already represent a diversity of disciplines including political science, business, psychology, social work, economics, decision and information sciences, and education. The new Hobby School of Public Affairs is poised to train students to become objective and effective policy analysts and well-rounded public servants.
"We talk about Houston's diversity—the most diverse in the country. It's a great laboratory for the country on how to move forward.  The Hobby School of Public Affairs is well placed to do that type of research," said Rep. Garnet Coleman. "The Hobby family has served this city, state and country for more than 100 years. We honor Gov. Hobby and his family with this school."
---