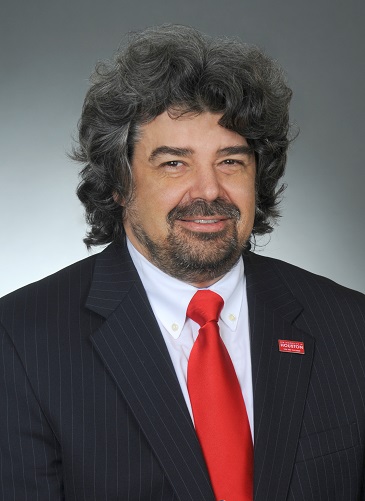 Raresh Pascali, instructional associate professor in the Mechanical Engineering Technology Program at the University of Houston, has been named the 2016 recipient of the Ross Kastor Educator Award.
The award, named for a longtime drilling engineer with Shell Oil Co., is presented by the petroleum division of the American Society of Mechanical Engineers. It recognizes dedication to improving engineering and science awareness for students and improving educational opportunities for future industry leaders.
Pascali came to UH in 2005 with a mandate to grow the College of Technology's mechanical engineering technology program. At the time, the program had only about 100 students.
The program has almost 800 students today, including 250 at the University's campus in northwest Houston, where Pascali is the coordinator for the mechanical engineering technology program. He previously was a senior lecturer and assistant department chair for the marine engineering department at Texas A&M University.
Pascali said enrollment began to climb when requirements for the program were raised and the curriculum strengthened. That led to higher passing rates on the Fundamentals of Engineering exam, the first step in earning an engineering license.
"Other students saw that," he said, and the program became more appealing. Tougher standards also created a more cohesive student body.
"In the face of meeting the demands of the curriculum, they bond," he said.
Neil Eldin, interim dean of the College of Technology, said Pascali's selection for the award is a testament to his work in raising the program's profile. "As our program has spread to satellite campuses, the Mechanical Engineering Technology Program has not only grown in enrollment, it also has become more rigorous," he said. "Raresh's efforts have paid off."
Pascali not only developed several new courses aimed at preparing students to work in the oil and gas industry, Eldin said, but also has served as the coordinator for the program at the northwest campus and as faculty advisor for the student organization.
Kastor, who died in December at the age of 93, also taught mechanical engineering part-time at UH, both in the College of Technology and in the Cullen College of Engineering. He and Pascali worked together to develop the first drilling course in the Mechanical Engineering Technology Program.
The oil bust has temporarily dampened the job market for entry-level engineers, but Pascali said his students still find that oil and gas jobs offer the best entry-level wages. They also offer some of the biggest challenges.
Pascali started his career in aerospace engineering, but he said offshore oil and gas production, where operations are conducted under intense high temperature-high pressure conditions, is just as complex.
"That's unmatched for difficulty," he said.
---