Married to one man … in love with another. That is just one of the moral dilemmas faced by the title character in "Anna Karenina." David Carlson's musical adaptation of this classic tale has earned acclaim from critics and audiences alike. Soon, Houstonians will experience the city premiere of this hit courtesy of the University of Houston's Moores Opera Center.
Celebrating its 30th anniversary in 2016, the University of Houston's esteemed opera company has built a tradition of premiering contemporary favorites for Houston audiences. "Anna Karenina" is the latest regional debut presented by the center.

Directed by Buck Ross, "Anna Karenina" will be performed in English with English surtitles. Performances are April 8 – 11 at the Moores Opera House. Performances times are as follows:
7:30 p.m. April 8, 9, 11
2 p.m. April 10
Audiences can gain greater insight on "Anna Karenina" from the composer himself before each show. Carlson will host a pre-show talk 45 minutes before each performance.
Tickets are $12 and $20. They can be purchased online or by calling 713-743-3313.
Based on Leo Tolstoy's novel, the opera follows the title character in her conflicted relationships with both her husband d lover. Although married to Karenin, and mother to his son, Anna is entranced by Count Vronsky. Her passions outweigh her sense of marital duty, which outrages her husband. Still, Anna can't be quite sure whether to adhere to society's expectations of her as an upper class wife or follow her heart. At the same time, she also questions Vronsky's commitment to her.
"The story itself is very operatic," said Ross, director of the Moores Opera Center. "It feels like a traditional opera yet it bows to the modern structure of contemporary works that are more cinematic."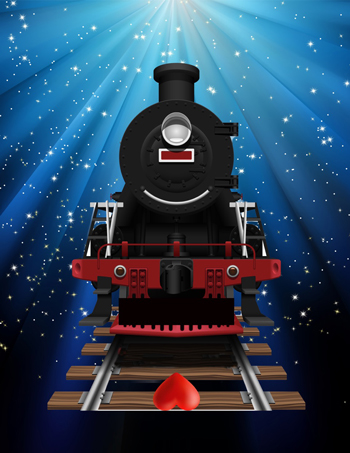 Visually, the production will transport audiences to late 19th-century Russia, complete with snowy backdrops, a train station and lavish aristocratic galas.
"It's built like a film in many ways," said Ross, director of the Moores Opera Center. "There are constantly new things to look at and the story moves very swiftly."
Alternating cast members include Emily Kern and Kaylie Kahlich in the title role, faculty member Timothy Jones and Andrew Gilstrap as Karenin, and Blas Canedo and Octavio Moreno alternate as Vronsky. Raymond Harvey will conduct the orchestra.
 "Anna Karenina" premiered at Florida Grand Opera in April 2007. Subsequent performances include Opera Theatre of St. Louis (2007) and Opera San Jose (2010). Through the years, Ross and Carlson had discussed an "Anna Karenina" production at the Moores Opera Center. Now, Ross said, is the perfect time to spotlight it on campus.
"It's a big piece with sweeping, romantic music. We're at a point where everything is in place to deliver a show of this size," he said. "I've had my eye on this piece for a few years, and I'm pleased that we are the first opera company in Texas and first university to produce it."
---