Most University of Houston students have unique off-campus activities that take their minds off classes. For junior Parviz Memari, a perfect way to unwind from his studies is body-slamming opponents in a wrestling ring and antagonizing audiences.
Memari, a broadcast journalism major at UH's Jack J. Valenti School of Communication, is among the stars of Houston wrestling company Reality of Wrestling (ROW). Memari – known simply as Parviz in the ring – appears on ROW's weekly television program that airs at 11 a.m., Sundays on KIAH CW39. Fans also can catch him in action during ROW's live tapings at the World Gym in Texas City (10000 Emmet Lowry Parkway). His next live appearance in Texas City will be at 7 p.m., March 19.
An imposing figure (6 feet, 5 inches and 285 pounds), he is among the biggest competitors in ROW and among its most villainous characters.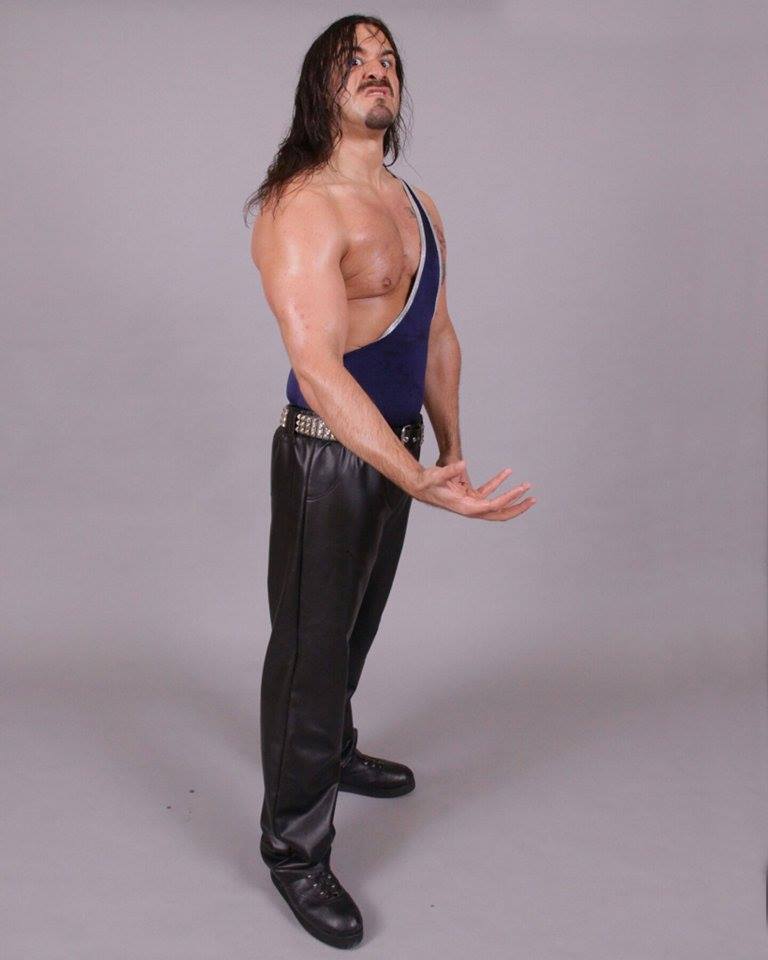 Memari grew up in Houston looking up to icons of the professional wresting industry such as the Undertaker, the Rock and Stone Cold Steve Austin among others. After graduating from Klein Collins High School in 2006, Memari enlisted in the U.S. Marines. He completed his service in 2011 and began his professional wrestling training in Houston. In 2013, he signed on with ROW, which is owned and operated by World Wrestling Entertainment (WWE) stars Booker T. Huffman and wife Sharmell Huffman.
"Many people might say that professional wrestling isn't real," said Memari referring to the scripted nature of wrestling's storylines. "But it's very real. I have bruises and scars from a recent match, and my right knee is completely swollen right now."
ROW audiences definitely see a different side of Memari than his professors and classmates do. On television and during live matches, he is a menacing figure that draws boos and catcalls for his ruthless actions. Ironically, the negative reactions are inspiring for Memari. He said that such responses are proof that he is doing his job in the ring.
"The one thing you don't want to hear is crickets when you're in the ring," he said. "A lot of fans boo me and pretty much hate my character for what he does, but I actually see that as a positive thing!"
Memari's decision to pursue a degree in broadcasting and a wrestling career stemmed from his passion for performing. He also likes interacting and collaborating with others. While he primarily works for ROW, Memari has taken his talents to other wrestling rings. Last year, he received the opportunity of a lifetime to work a match with the WWE in Corpus Christi, Texas. Memari said that he'd welcome the opportunity to work again with WWE, the world's top wrestling promotion.
Prior to his stint as a Marine and a wrestler, Memari said he was not the athlete he is today. While fans see him throwing other wrestlers around, he admitted that he was not in tip-top shape growing up. His service in the military and professional wrestling conditioning has certainly enhanced his physical abilities.
Wrestling also has broadened Memari's understanding of television production. Being part of a television show has definitely complemented Memari's education at the Valenti School.
"I am very fortunate," he said. "I'm learning a lot at the Valenti School, and I am in a position where I can apply what I've learned as part of the ROW broadcasts. Not everyone has this kind of experience. There are things I've learned in class about lighting and editing that have been very helpful. The faculty and staff at the Valenti School have been very helpful in offering tips and advice … and opening doors for me. "
At UH, Memari has met many wrestling fans, but he said he most appreciates connecting with people from different cultures on campus. Meeting people from all walks of life has been conducive in learning how to collaborate with others inside of the ring and in the classroom.
"I love the diversity on campus. It's great to meet people from different backgrounds. They may not share my opinions or experiences, but we still work together," he said. "And that's great. This experience has helped mold me into the person I am today."
---