The University of Houston is a haven for creativity. From its award-winning performances to its acclaimed arts programs, UH prepares emerging artists in a range of disciplines. Although there are fewer Coogs on campus during the summer months, students of all ages continue to converge on campus to gain insights from a variety of creative camps.
First graders venture to Cougar Country for these camps, as do scholars who already have earned college degrees.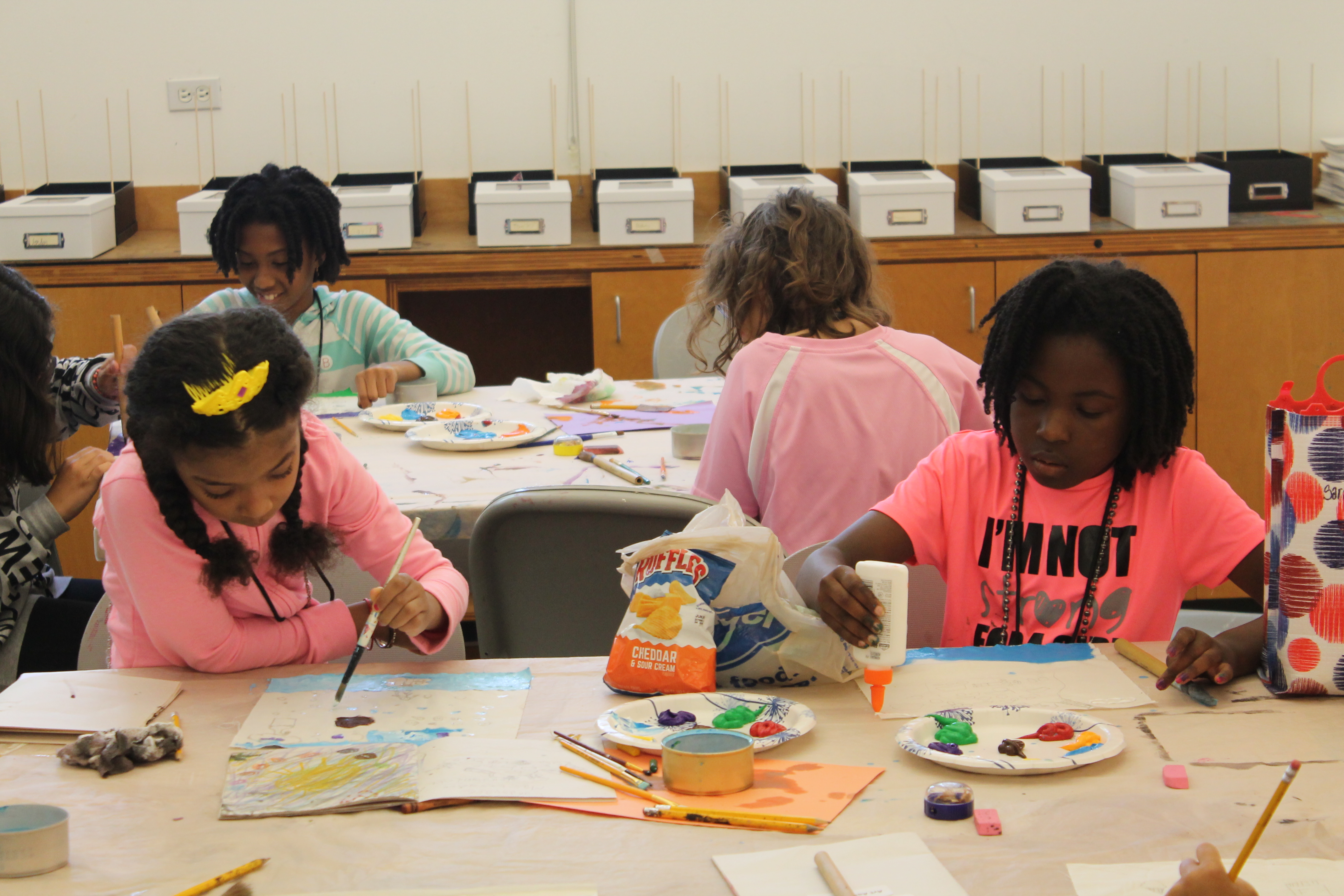 The youngest campers can be found at Blaffer Art Museum's Summer Arts Workshop. This annual program invites students between the ages of 6 and 12 to visit the renowned museum and take inspiration from its exhibitions. They also participate in art-making activities. This summer, students are learning about surrealism and have explored Blaffer exhibitions by Matthew Ronay and Hilary Lloyd.
"The Summer Arts Workshop helps build students' knowledge of contemporary art," said Katherine Veneman, curator of education at the Blaffer Art Museum. "It also helps them realize how art is vital to the world around them."
Students are following a recipe of surrealism for their works this summer: surprising, strange and silly. Led by art educators, they already have created clay creatures that fuse different characteristics of animals and vegetables. Other projects include creating constellations, quilts and printmaking. These activities are definitely fun for students, but also critical thinking exercises.
"Activities like these help students become problem solvers and provide them with the tools to impact the world in new ways," said the workshop's lead teacher and graduate education student Araceli Casas.
Next door to the museum, slightly older students are honing their skills in architecture and literature at the Gerald D. Hines College of Architecture. They're also learning the art of filmmaking at the Jack J. Valenti School of Communication. The non-profit organization Wonderworks regularly enlists the assistance of UH faculty for its annual camps. At UH, Wonderworks delivers camps focused on architecture, fiction writing, journalism and filmmaking.
At the College of Architecture, students are working in studios as part of Wonderworks camp "By Design."  Students design models and sketches of conceptual facilities and embark on field trips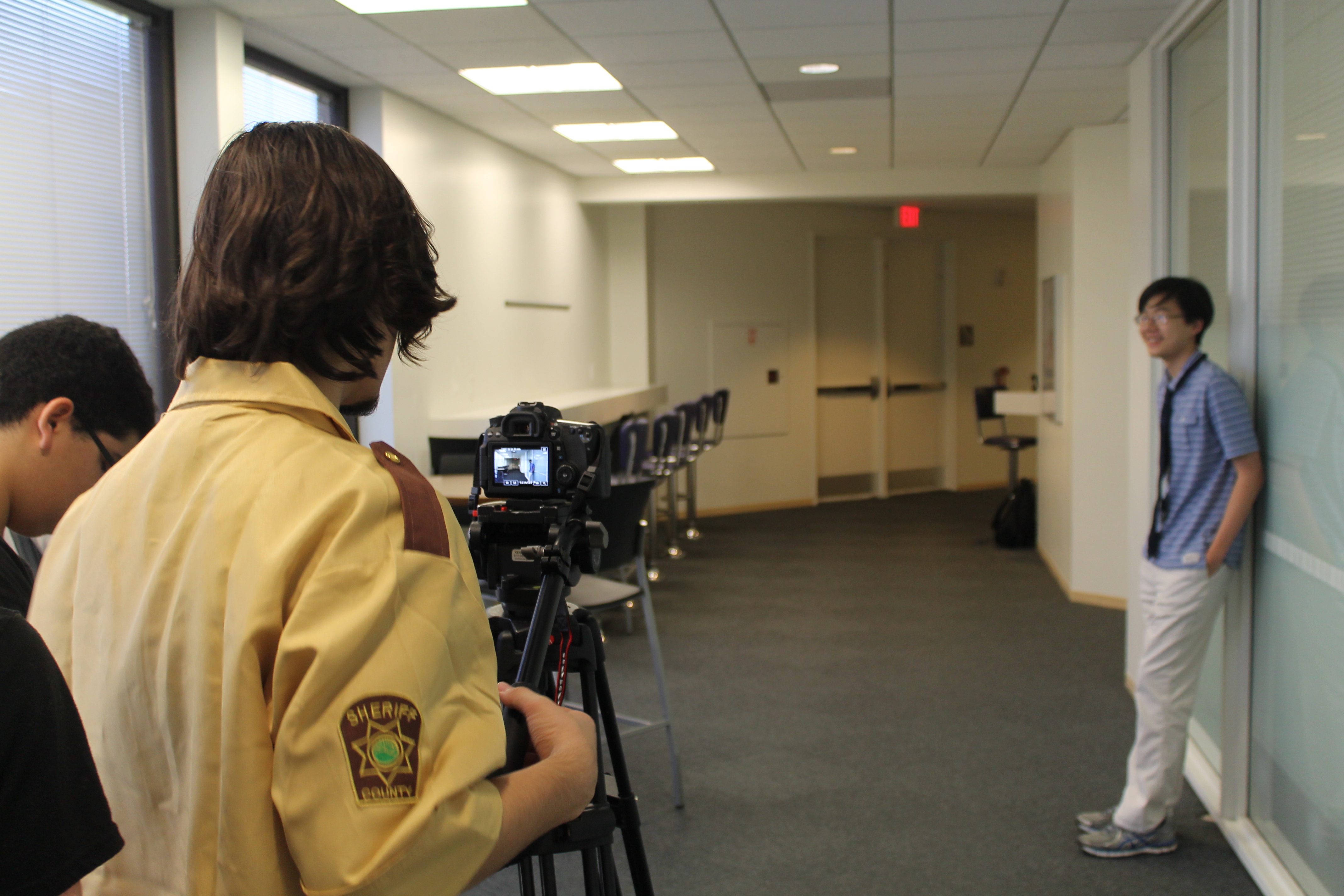 to observe classic architecture in Houston and beyond. Recently, they designed a food pavilion and soon will undertake a project in which they create a design for a specific site in Houston. Houston architect and college alumna Anne Eamon is among the instructors guiding these students. She describes "By Design" as a boot camp for architecture, as they are immediately provided projects that test their technical and creative skills.
"We like to make it fun, but it's certainly an immersion program," she said. "After five weeks, students will discover whether architecture is something they want to do."
Often times, students discover that architecture is something they want to do. In fact, some of this year's instructors were "By Design" students just a few years ago. John Perez attended the camp in 2012 and now attends UH's College of Architecture. He said it inspired him to enroll at UH and continue learning architecture. Ultimately, he wants to apply his talents to a career in city planning and/or transportation.
"When I was at the camp, the projects we worked on were very inspiring," he said. "They guided me down the right path, and helped me transition into the first year of architecture classes here at UH."
Not far from the College of Architecture, Valenti School faculty and students are teaching high schoolers how to make their own movies in Wonderworks' "Moving Pictures" camp. Throughout campus, student crews are filming scenes and soon will be editing their very own short films.
One production titled "Cofe" (a deliberate misspelling of "coffee") is focused on one man's challenging attempt to grab a cup of java for a girl. Ryker O'Neil, a junior at Humble High School, is one of the primary actors and has an interest in writing and directing. He said that he's learning the nuts and bolts of movie making, particularly the behind the scenes work.
"I am discovering how long it takes to set a scene up," he said. "This experience also is teaching me about the processes behind the camera, which has been very, very helpful."
As O'Neil and the rest of the "Moving Pictures" students are making movies, a group of local high school teachers are watching films and exploring literary works at the Honors College. The college hosts the annual Common Ground Institute aimed at Houston educators. These teachers learn from Honors College faculty and delve into literary works to help recharge their teaching batteries during the summer months. They also benefit from live readings delivered by Honors College faculty.
The college's dean William Monroe is among the professors leading Common Ground seminars, which are supported by the John P. McGovern Foundation. Other faculty members include visiting assistant professor Hayan Charara and UH-Downtown English professor Merilee Cunningham.
"The goal of Common Ground is to provide these teachers with new perspectives on literature that they can take back to their classrooms," Monroe said. "It's about energizing them during these summer months and giving them the opportunity to develop fresh ideas that are relevant to the students on their campus. Common Ground makes us all better teachers."
---