The Texas Music Festival (TMF) at the University of Houston is a haven for student musicians. Young talents from around the globe perform as part of the TMF Orchestra, but the festival faculty, which includes artists from UH's Moores School of Music and other institutions, also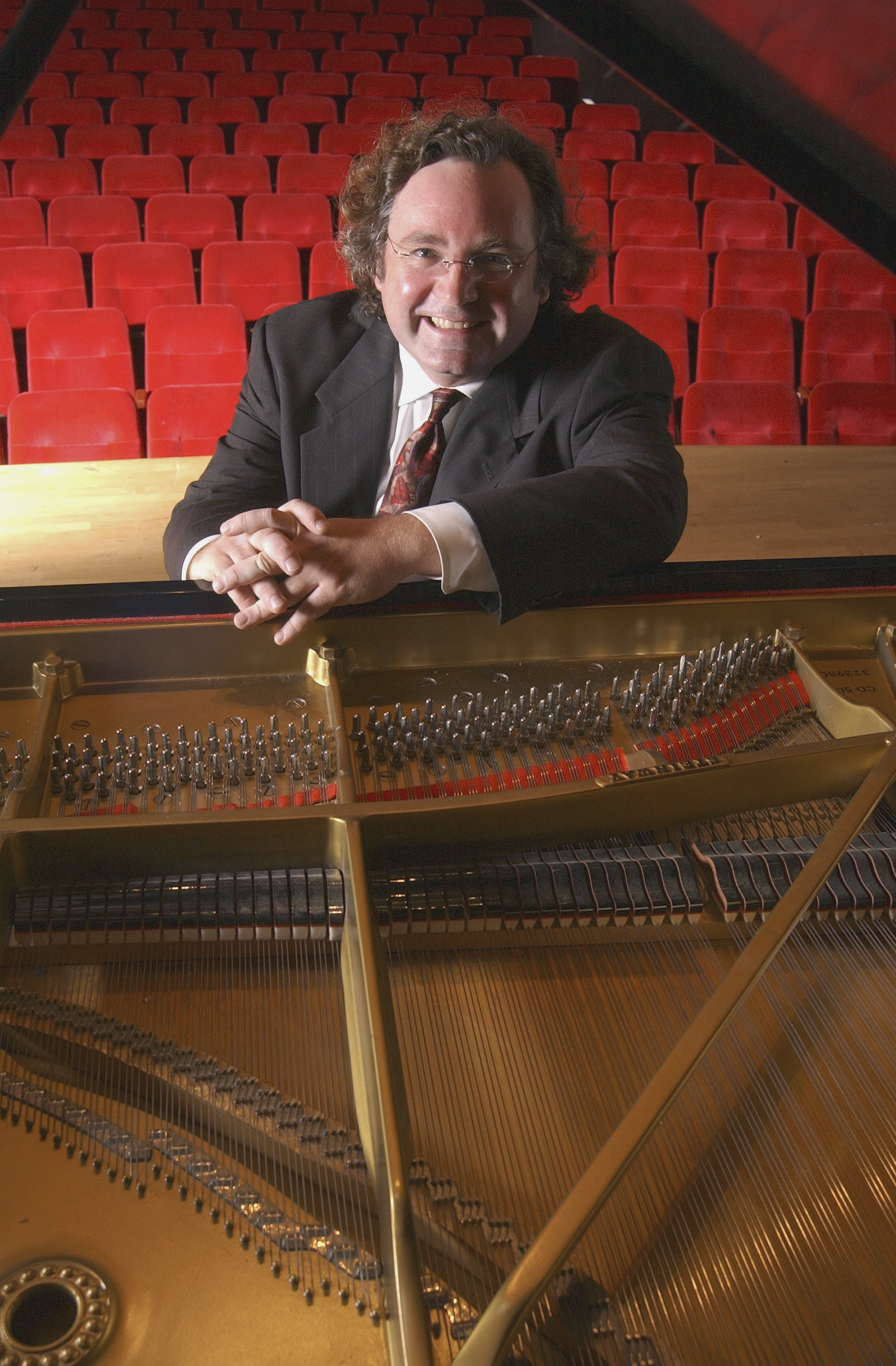 get into the act.
Since the festival's inception in 1990, UH's music faculty have had the opportunity to take a creative break from teaching festival students and deliver chamber music performances. The Perspectives Series (previously known as the Faculty Artist Series) presents performances on Tuesdays and Thursdays during the festival's run, June 7 – July 2.
This year's highlights include a concert dedicated to the works of former MSM director and noted composer David Ashley White on June 16, an evening of works by American composers on June 21, a performance by Houston's early music masters Ars Lyrica (led by UH professor Matthew Dirst) on June 23 and a rare performance featuring current and former students performing with faculty mentors on June 28.
"The Perspectives Series provides an opportunity for the fantastic faculty, who train the festival's Orchestra Fellows, to perform for Houston audiences and for their students," said Alan Austin, TMF general and artistic director. "It also gives them an artistic outlet in the midst of their busy teaching schedules. And for Houston audiences, it's a chance to hear terrific chamber music at a time when the main arts groups are on hiatus for the summer."
While audiences certainly benefit from these performances, students gain musical insights by observing their teachers in action. The concert stage is just as important a learning space as a rehearsal room, Austin said.
"Learning takes place on many levels, especially in the arts," Austin said. "It's possible to understand a concept on an intellectual level, but not be able to integrate it into one's own performance.  Learning by listening, watching, hearing, and perhaps feeling, provides an intuitive insight that can transcend mere intellectual cognition.  It's like watching a great tennis player's serve or the gesture of an artist's brush …  sometimes, observation is the only way."
A schedule of Perspectives performances is as follows. You also say this below.
"Parisian Holiday" – 7:30 p.m., June 7 in Dudley Recital Hall
"Bread and Butter" – 7:30 p.m., June 14 in Dudley Recital Hall
"A Texas Original: Chamber Music of David Ashley White" – 7:30 p.m., June 16 in Dudley Recital Hall
"American Voices" (featuring the world premiere of "In at the Eye" by composer Kevin Puts)  – 7:30 p.m., June 21 in Dudley Recital Hall
Ars Lyrica Houston – 1:30 and 3:40 p.m., June 23 in Moores Opera House
"Side by Side" – 7:30 p.m., June 28 in Dudley Recital Hall
This year, TMF celebrates its 27th year of delivering concerts and recitals to Houstonians. In addition to its Perspectives Series, the festival will offer audiences local premieres of works and the TMF debut of conductor Hans Graf. Concerts will be performed on campus and at the Cynthia Woods Mitchell Pavilion in The Woodlands. For festival details including tickets and schedules, visit the TMF website.
---