The University of Houston Honors College kicks off its Grand Challenges Forum this Friday with a presentation from humanitarian Carl Wilkens.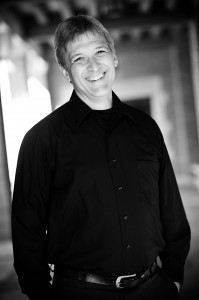 Wilkens' lecture "An American Family's Decision Against Genocide" will begin at noon, Jan. 29 in Room 100D of UH's Cemo Hall. This event is free and open to the campus community.
Wilkens is the former head of the Adventist Development and Relief Agency International in Rwanda. He is the only American who remained in Rwanda during the genocide in 1994. He risked his life to remain in the country and helped save hundreds of lives. Wilkens now directs the World Outside My Shoes organization and documented his time in Rwanda in the book "I'm Not Leaving."
Wilkens kicks off spring 2016 for the Grand Challenges Forum. This lecture series partners the Honors College with UH's C.T. Bauer College of Business and the UH Alumni Association. Its goal is to expose the campus community to innovative thinkers in Houston and beyond. Upcoming speakers include Stephen Klineberg, founding director of the Kinder Institute for Urban Research; John C. Briggs, Honors College Lence Master Teacher; Melissa del Bosque, writer for the Texas Observer, and many others. For a schedule of speakers and lecture dates, visit the Grand Champion Challenges Forums website.
---