Top Stories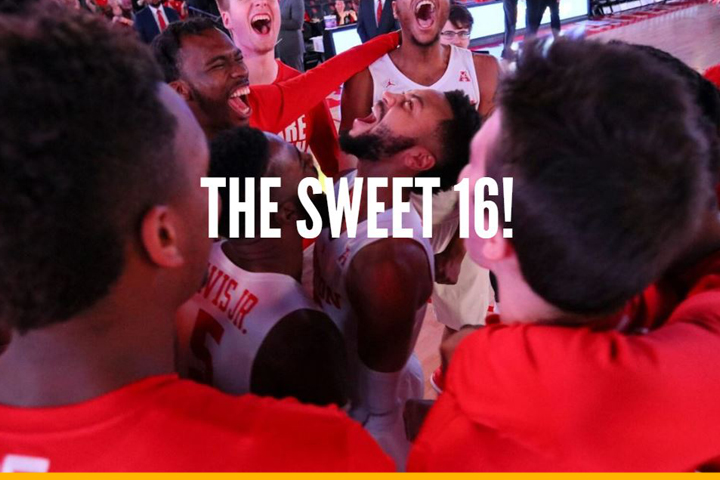 A Year in Review: The Viral Sensations of 2019
As 2019 draws to a close, we look back on the viral videos, stories and memes that had Coogs talking throughout the past year. From the robot invasion, celebrities and pop culture to major milestones, March Madness and mariachis, there was no shortage of viral topics in 2019. Read more …
---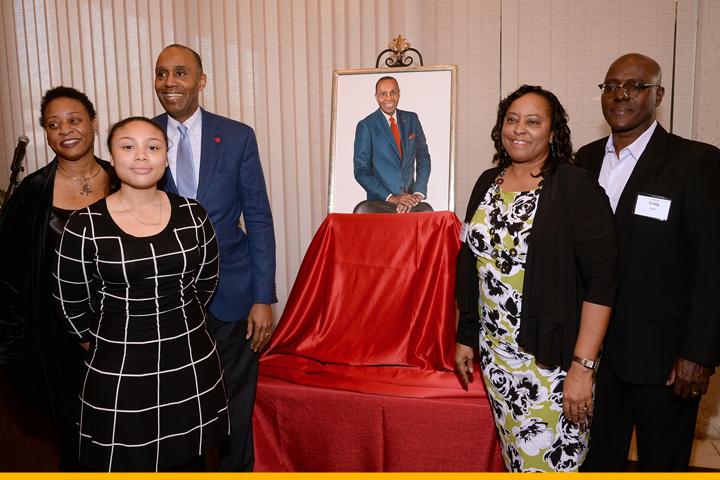 UH Law Center Celebrates Dean Baynes' Five Years of Service with Portrait Unveiling
UH Law Center alumni, faculty, staff, friends and families filled the Albertus and Hendricks Heritage rooms on Saturday for the annual Holiday Coffee event. The celebration also marked the five-year anniversary of Leonard M. Baynes' deanship and his dean's portrait was formally presented. The portrait was painted by Jon R. Friedman. Read more …
---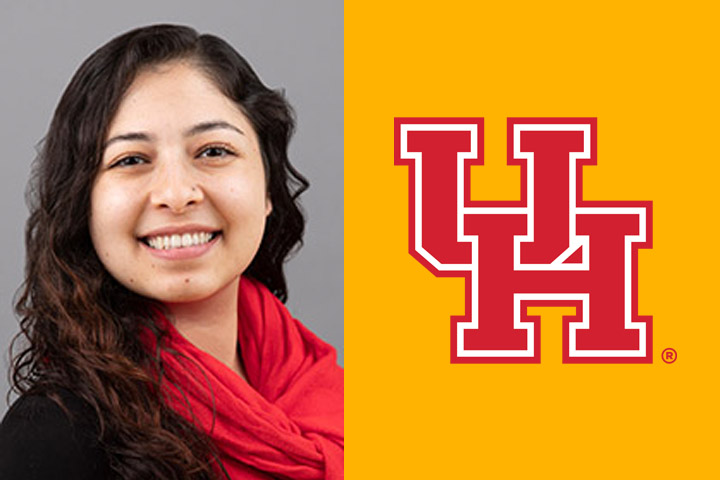 Academic Advisor Reminds Students of the Power of Perseverance
Stephanie Martinez, who advises health majors in the College of Education, understands that transitioning to college can be challenging. She draws on her own academic experiences to help struggling students get back on track. Read more …
---
UH PROMES Scholars Give Back This Holiday Season
The PROMES faculty, staff and scholars gathered together 140 pounds of non-perishable food and personal care items to donate to the UH PEEPS Pantry, a free food pantry to help students in need. Minerva Carter, senior PROMES program manager as well as founder and manager of the Women of PROMES, initiated the drive. The Women of PROMES is also conducting a holiday personal care item drive in partnership with Houston's Star of Hope Women/Family Emergency Center. Read more …
---
Our Campus
Students from the Cyvia and Melvyn Wolff Center for Entrepreneurship were on hand as Cyvia Wolff and UH President Renu Khator signed an agreement marking a historic gift from the Cyvia and Melvyn Wolff Family Foundation. The gift will ensure the Wolff Center for Entrepreneurship remains a priority at UH and continues as a source of leadership and expertise on the topic. The gift is expected to have a total impact of $15 million. Read more.
Relaxed parking rules will start Monday, Dec. 9 and continue through Sunday, Jan. 12. During this time, anyone with a valid UH parking permit will be allowed to park in any ungated lot on campus, 24 hours a day, seven days a week. Normal restricted parking hours resume promptly at 7 a.m. Monday, Jan. 13. Read more.
As the fall semester comes to an end, UH is preparing to host nine commencement ceremonies from Thursday, Dec. 12 through Saturday, Dec. 14. For information on live streams of the ceremonies, parking, gown distribution and UH's special traditions, visit the UH commencement website. Read more.