The University of Houston personifies diversity. Coogs from different cultures and countries comprise the campus community … making UH the second most diverse public research university in the country. Now, faculty, staff, students and alums have an opportunity to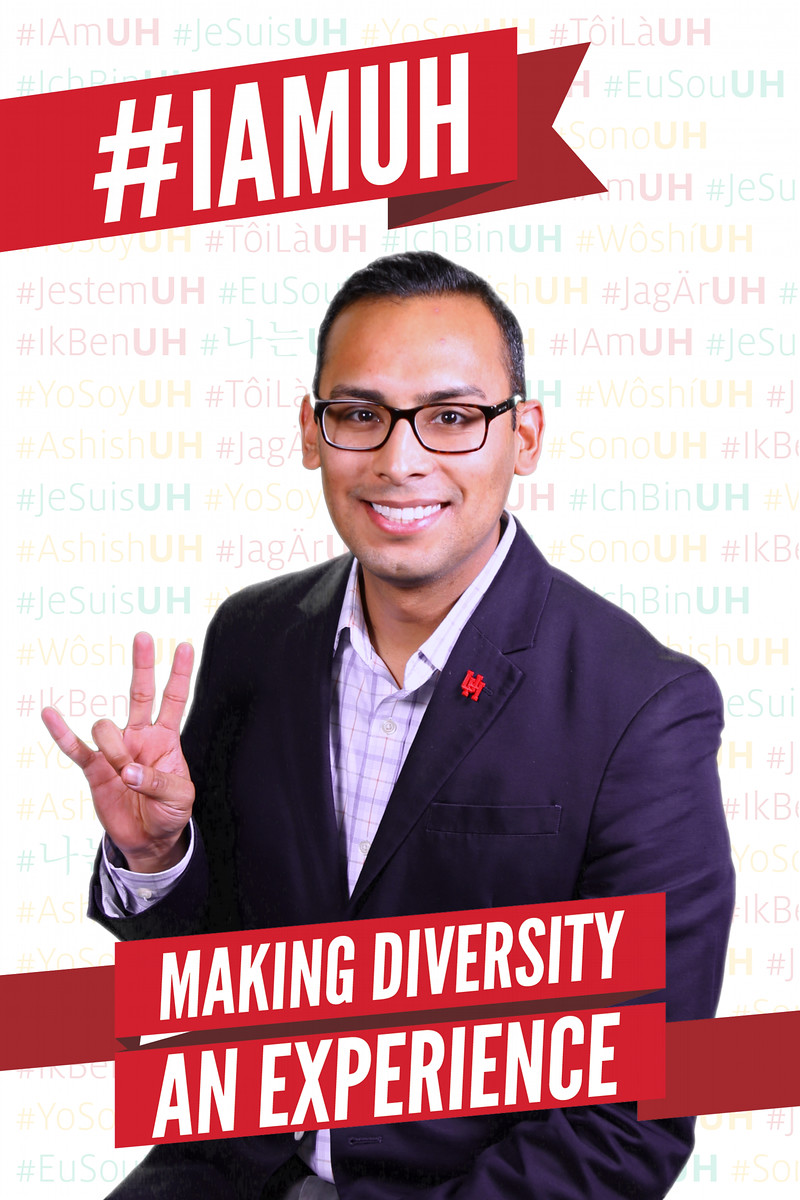 celebrate their association with the University and share their stories.
A new social media campaign #IAmUH is being launched by the University's Center for Diversity and Inclusion. All Cougars are invited to share stories, strengths and personal attributes that connect them to UH. The challenge is to encapsulate these thoughts in either one word or 140 characters or less. These reflections can be shared along with a selfie at the # IAmUH website. From the site, Cougar community members should login to Access UH, then click "Get Involved" for the #IAmUH submission form.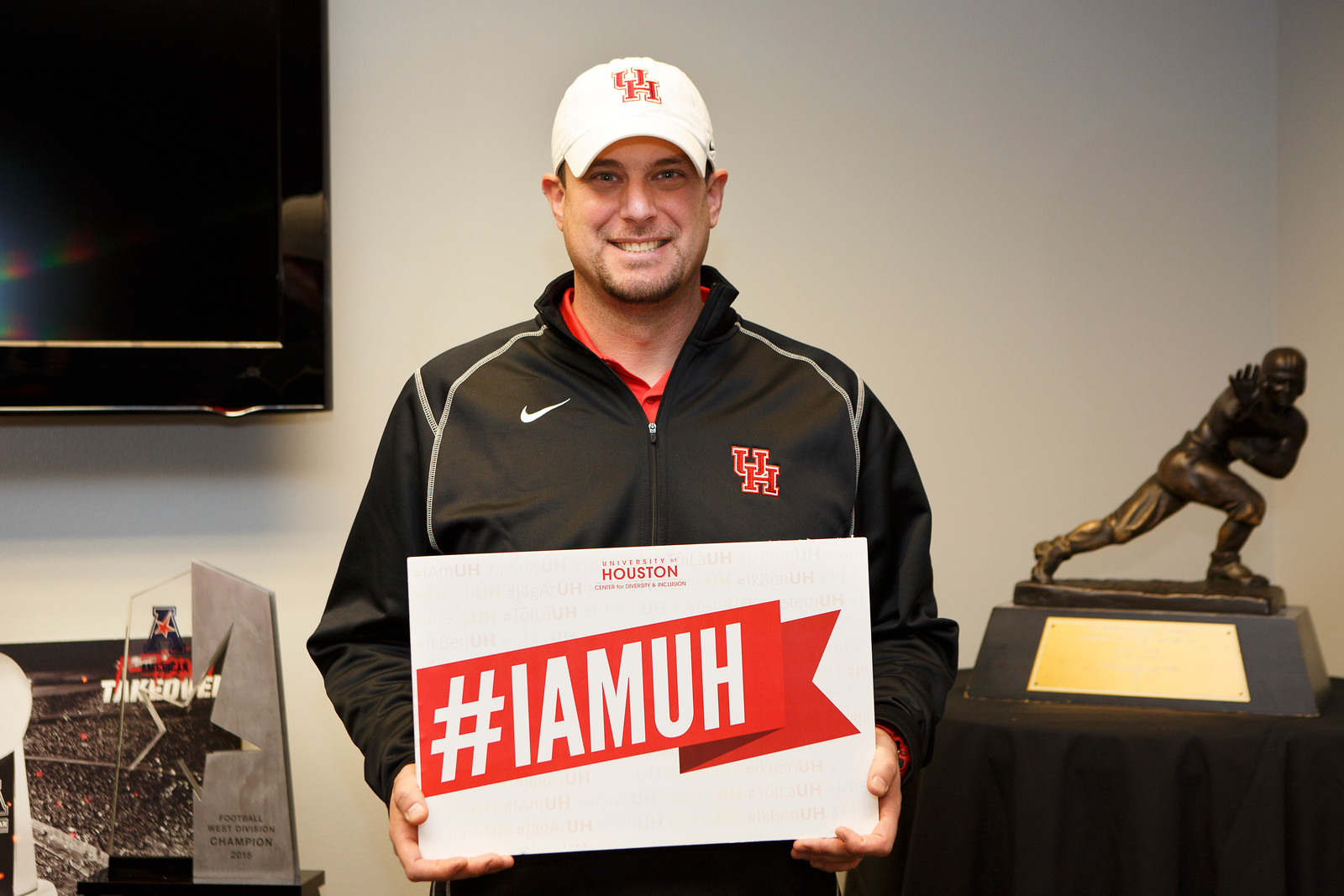 Several campus leaders already have offered their # IAmUH insights including UH President Renu Khator, Cougar football coach Tom Herman, UH Vice President for Intercollegiate Athletics Hunter Yurachek, alumnus Cedric Bandoh, professor Simon Bott, Honors College student Brinda Penmetsa and Center for Diversity and Inclusion Director Niya Blair.
"The # IAmUH campaign is significant and important because it allows us as a community to celebrate our unique identities and values that make us who we are and why we are a part of the Cougar family," Blair said.
#IAmUH messages include:
"#IAmUH because it's been my dream to lead one of America's most diverse and dynamic universities in one of America's greatest cities." – UH President Renu Khator
" # IAmUH because I work at the best institution in America and we pursue excellence in everything that we do." – UH football coach Tom Herman
The campaign officially kicks off at 11 a.m., Feb. 2 in Shasta's Lounge in the Student Center with refreshments and opportunities to share stories and submit selfies holding an # IAmUH sign (in various languages). At 11 a.m., Feb. 8, the campaign continues at the Student Center Satellite with another fun event in which Coogs can offer perspectives on their relationship to the University. Other #IAmUH events will be scheduled throughout the spring semester.
# IAmUH is an initiative of UH's Center for Diversity and Inclusion. The Center fosters an inclusive University community by providing services, programs and support that engage, empower and educate our highly diverse student population and campus partners. For more details, visit the Center's website.
---