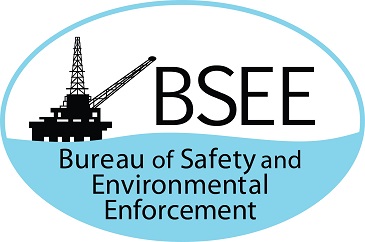 Teams of high school students will get a taste of the skills required to operate an offshore drilling platform – including circuit design, electrical engineering, process safety and renewable energy – during a daylong competition at the University of Houston's TDECU Stadium.
The High School Offshore Science and Technology Stars Challenge will be March 4 at the stadium. It is sponsored by the Bureau of Safety and Environmental Enforcement (BSEE) and the Ocean Energy Safety Institute.  Formed in 2013 by BSEE, the institute is a partnership involving UH, Texas A&M University and the University of Texas at Austin, managed by the Texas A&M Engineering Experiment Station's Mary Kay O'Connor Process Safety Center.
The competition is built around a piezoelectric technology developed by NASA. Piezoelectric materials can generate an electric charge in response to mechanical stress, and the student teams will use the concept to harness energy generated by underwater soundwaves to power a remote control helicopter and cross the stadium turf to land on a spot designated as an offshore platform.  This is meant to simulate a helicopter flying over a section of the Gulf to land on an offshore platform.
This year's competition is a pilot project, part of BSEE's efforts to promote STEM (science, technology, engineering and math) education and engage the future STEM workforce.
"I am pleased to announce the first annual Science and Technology Challenge,"  said Brian Salerno, BSEE Director. "The Challenge is an exciting and fun way for students to compete to solve a complex technical problem.  It is an important part of BSEE's overall efforts to promote STEM programs as part of Secretary Jewell's youth engagement initiative."
Participating Houston schools include Energy Institute High School, Charles H. Milby High School, Westside High School and Young Women's Preparatory Academy. All are supported by the IPAA/PESA Energy Education Center, a project of the Independent Petroleum Association of America and the Petroleum Equipment & Services Association.
Piezoelectric technology hasn't been adapted for use offshore, so the students will be on the cutting edge, relying on teamwork and their science and engineering skills, as they determine how to capture and store underwater acoustic soundwaves as energy. The stored energy will be measured and used to power a remote controlled helicopter through a mock flight to a simulated offshore platform.
The teams will be rated on a number of variables, including how long they can keep the helicopter in the air, circuit design, safety awareness and team spirit.
"The concept is taking a NASA innovation and adapting it for oil and gas industry to help solve a problem," said Paul Robinson, program manager for the Ocean Energy Safety Institute.
The top four teams will win cash prizes, and their schools will receive teaching grants. The winning team will be featured at the Offshore Technology Conference in May.
---