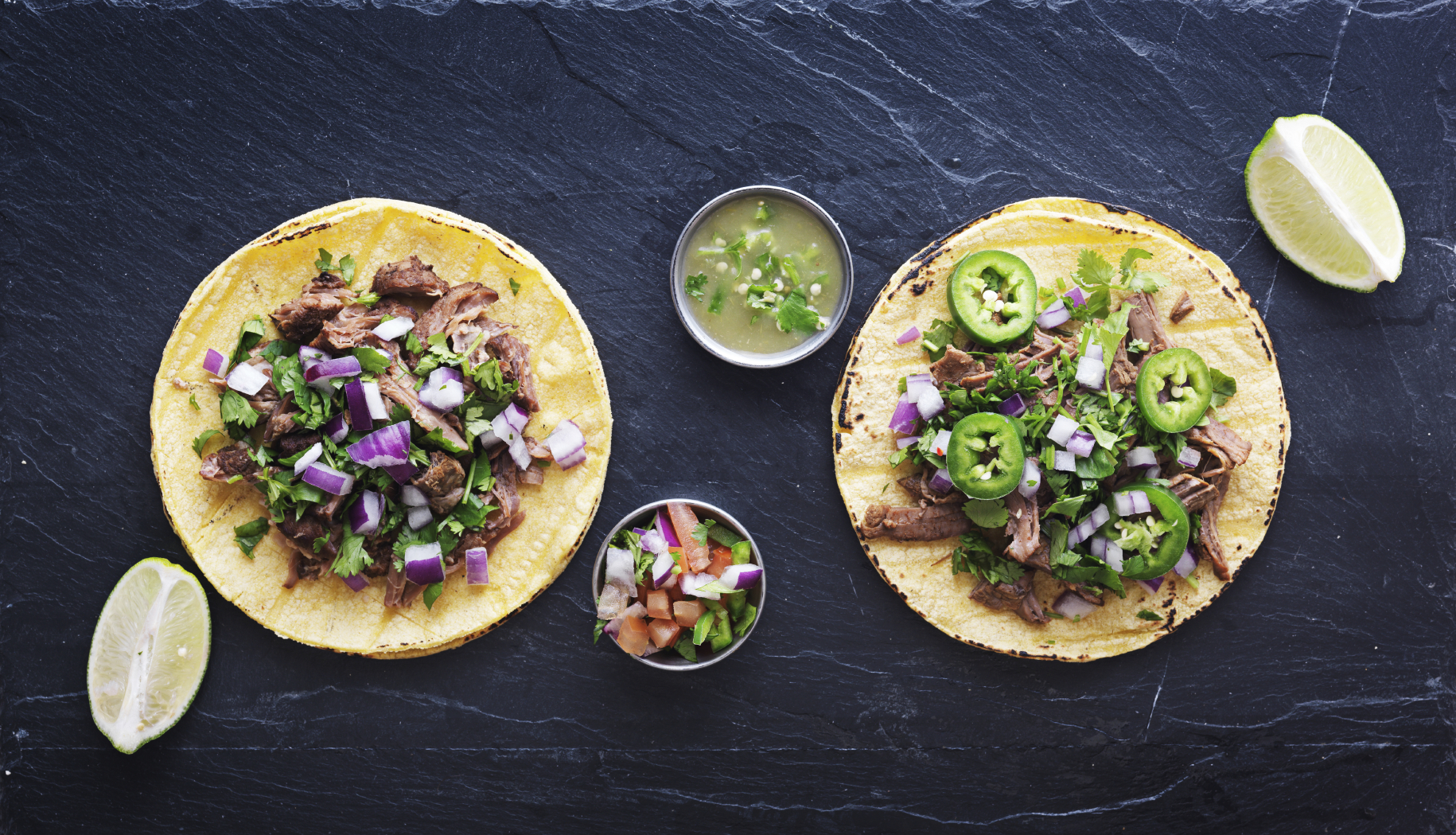 People eat them for breakfast. They also devour them during lunch and dinner … and as late night snacks. Tacos have evolved from a Tex-Mex menu item into a meal to be consumed any time of the day or night. This semester, a class of University of Houston students is dissecting the taco and its cultural relevance in the city.
Led by Temple Northup, associate professor and interim director of UH's Jack J. Valenti School of Communication (JJVSOC), students have been exploring the city, visiting local taco eateries and developing multimedia projects focused on the taco's impact on local culture. The food item is serving as a central device for the class Visual Storytelling.
"Everywhere you go, you'll find tacos," Northup said. "Any restaurant from Chili's to Whataburger has some kind of taco on the menu. They're so ubiquitous that people take them for granted. But if you step back and think about tacos and their history, they're quite interesting."
They're particularly noteworthy within the city of Houston, Northup added. As the city continues to become more diversified with a range of cultures impacting its landscape, the food item takes on new meanings. From traditional Mexican street tacos to Tex-Mex fare and fusion servings, this menu item can be a unifying force in the city, he said.
Northup and his class took a few field trips to sample local tacos and observe the vibe at different restaurants. Among their stops was Brother's Tacos in the city's East End.
"If you look around this place, you'll see people in business suits, police officers, students and others who are there in hard hats and work boots," he said. "It's a cross section of people there who are together in one place. The common denominator is the food. It's rare to find another kind of restaurant that would bring people from all walks of life under one roof."
Students also visited El Real Tex-Mex and food trucks on campus. They also heard from guest speakers including noted food critic Robb Walsh.
Tacos are indeed the common denominator for Northup's students who are divided into groups and studying variations of tacos in the city and spotlighting them in multimedia stories (articles, videos, slideshows, infographics). Once the content is complete, Northup and students will develop a website focused on tacos in Houston.
"The goal of this assignment is to look around at things we might overlook from day to day and think about them in a more complex ways," Northup said. "If they do that, they can discover the interesting stories that exist behind something as common as a taco … and they'll be able to tell these stories effectively using multimedia technology."
The students' taco website is still under development but will be linked to the Jack J. Valenti School of Communication website.
As part of UH's College of Liberal Arts and Social Science, JJVSoC offers undergraduate and graduate degrees focusing on a wide range of communication studies. Bachelor's concentrations focus on public relations, advertising, journalism, corporate communication, film studies, media studies, media production, integrated communication and interpersonal communication. Master's concentrations are in public relations studies, health communication studies and mass communication studies. Curriculum is taught by the school's acclaimed faculty, including media veterans and award-winning scholars and researchers.
Among the school's esteemed alumni are CBS sportscaster Jim Nantz, former White House press secretary Peter Roussel, former ABC News reporter Tom Jarriel, filmmaker/producer Walter Coblenz, sports journalist and author Mickey Herskowitz, Houston Rockets broadcaster Bill Worrell and Houston KPRC-TV anchor Dominique Sacshe.
---